On our recent trip to the Farmer's market, I went nuts over the varieties of the bell peppers they had on sale. The colors were vibrant and the prices were pretty decent too. Usually the ones in the regular grocery are pretty expensive but also not as fresh and vibrant as these. Suffice to say I went overboard and ended up with load full of those gorgeous beauties.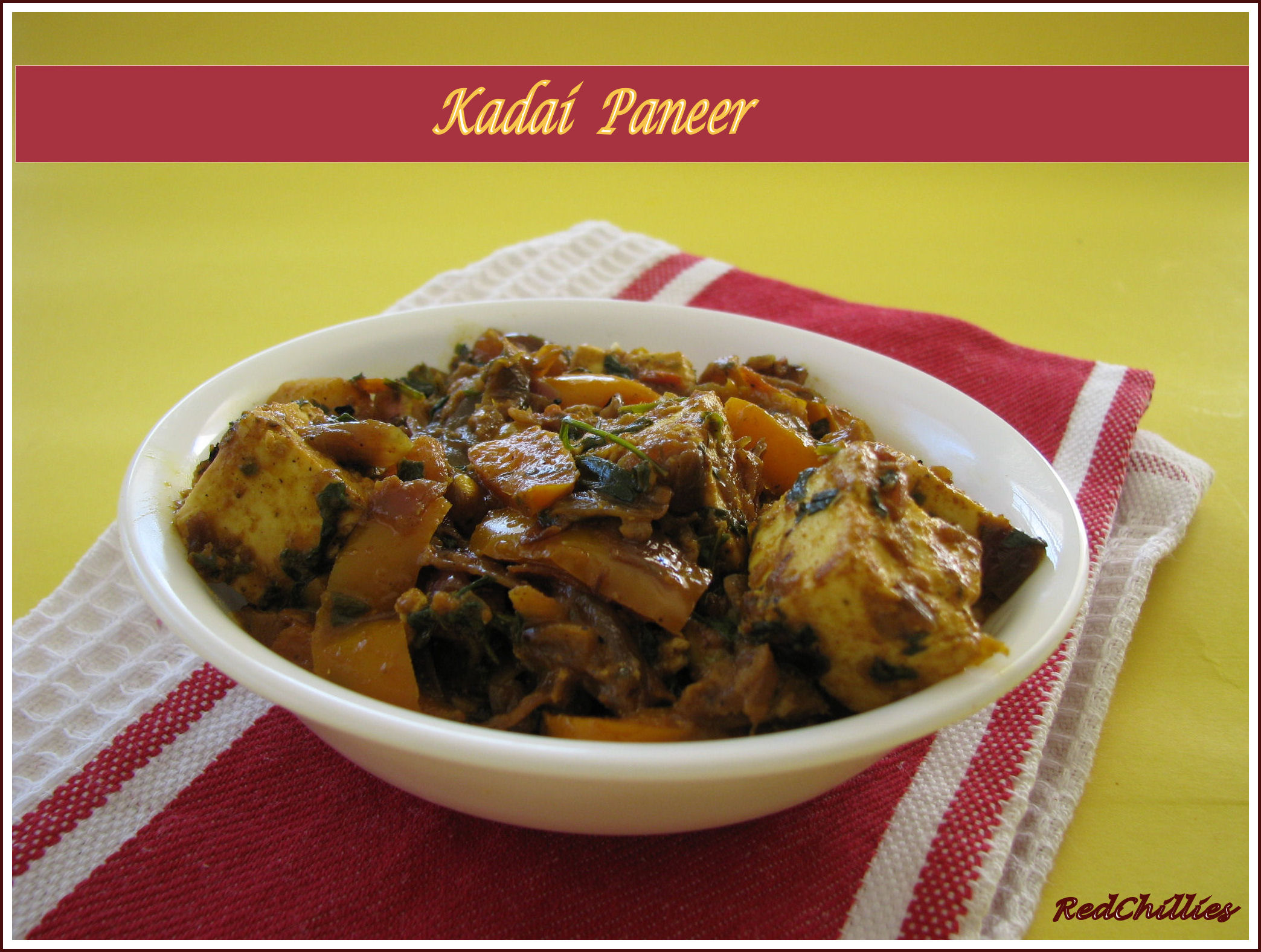 These are referred to as Capsicum in India and at least while I was growing up, I had not seen any other color other than green. The shapes and sizes are different too. I enjoy bell pepper in most of the dishes. The trick that I have learnt is to fry the chopped bell peppers separately and then add them to dishes like Poha, Upma, Pulao etc. This way the taste is retained and the texture is not lost.
Coming back to this recipe, this refers to Paneer (Indian cottage cheese) cooked with tomatoes, onion, and simmered with special spices in a Kadai (wok in Punjabi). Quite frankly I was not at all familiar with this curry. Even though I had seen this many times on the menu of different Indian restaurants I had not tried it, mainly because of my dislike for Paneer. But after reading about this in many blogs it finally dawned on me that onions and bell peppers are equally the start ingredients along with Paneer.
This is very easy to prepare, healthy and is not rich and creamy as the other North Indian curries. In fact, little bit of butter and oil go a long way in making this delicious side dish. This goes well with Rotis/ Naans or rice.
Kadai Paneer Recipe
Ingredients:
2 big bell pepper (any color cut into thin strips)

1 cup paneer cut into cubes

1 tsp cumin coriander powder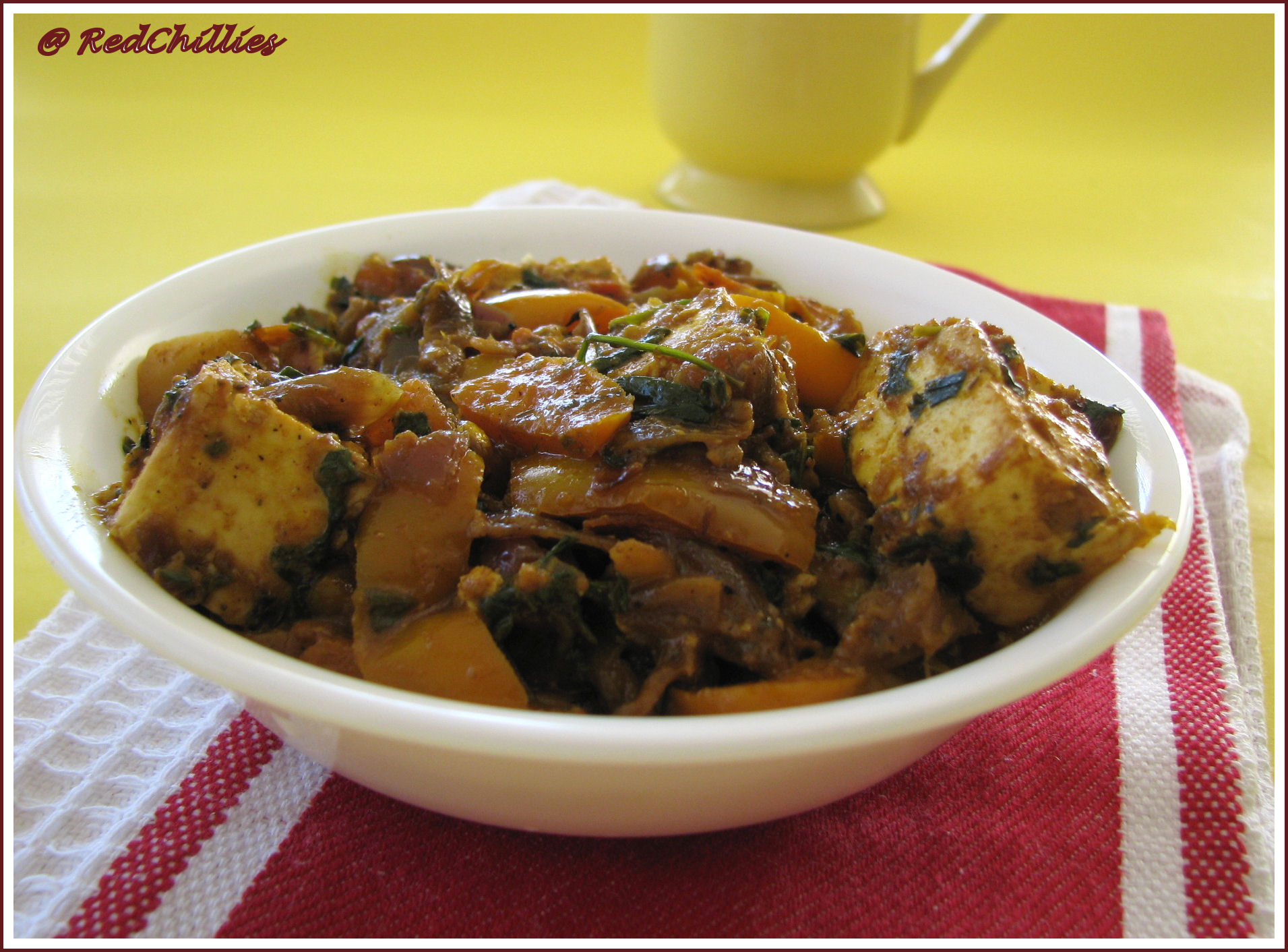 Method:
Take a heavy bottom kadai (wok) and heat oil in it.

 

Add ginger, garlic and stir for a while.

Add the onions and sauté for a while making sure it is cooked yet crispy Now add the tomatoes, salt, all powders and mix well.

 

Once it has cooked a bit add the bell pepper, butter and mix well

. Cover this for a while and let the flavors blend together. It is important that the bell pepper retains its crunchiness, so add this at the end.

Add little oil, add the paneer cubes and mix again. Check for taste and adjust.

Finally rub the kasuri methi, add this and cardamom powder. Cover again for a minute or so. Serve hot with rotis/naans or rice!