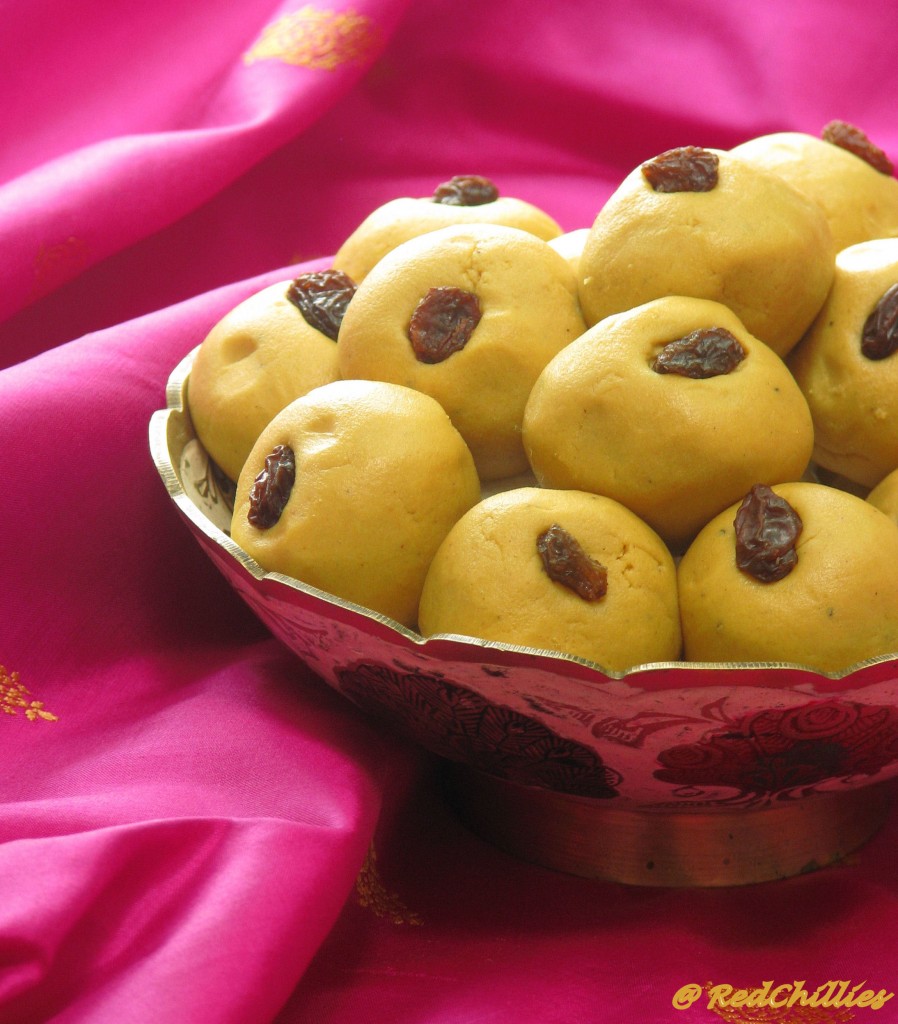 Laddus or Laddoos as they are called are one of the most famous and liked Indian sweets. They are usually prepared during festivals like diwali, functions, auspicious occasions like marriages etc. There are different types of Laddos depending on what they are made up of and named that way.  They could be made of flours or sesame or coconut, sooji/semolina etc and rolled into balls. I have already posted different types of Laddos like the 'Nariyal ka Ladoo', 'Atta Laddos, 'Til Ka Ladoo' and now I am posting Besan ke Laduu. 
The Besan Ladoos are made up of gram flour or Besan. This is my mom's recipe and I do have to admit it that these delicious ladoos were prepared by her as well. They were sent a long time ago from India along with other goodies like Atta Laddos, Sesame Laddos, Menthe Hittu, Chaklis etc. I had taken pictures of these ladoos way back then, but doing a post of it only now. Now that I have a tasted, proven and approved recipe that I can refer to I hope I will prepare these on my own on apt occasions without excuses. 🙂 
Even though this is a simple recipe, with few steps the tough part is the stirring of the besan in the ghee continuously until it gets an even brown color and a nutty flavor. Also this recipe uses a liberal amount of ghee (clarified butter) without which or any type of substitute the laddu will not taste the same. But since it is made of special occasions, the effort is all worth it.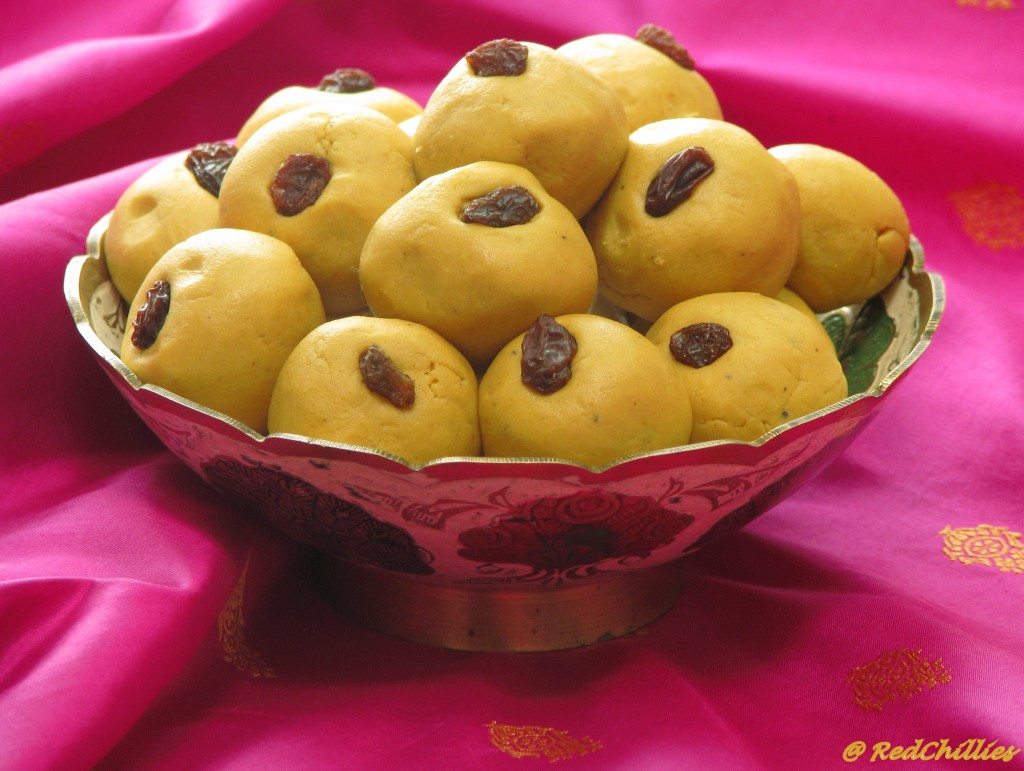 Besan Ladoo Recipe
 Ingredients: 
2 cups gram flour (besan/chickpea flour)
1 1/2 cup sugar
½ tsp cardamom powder
¾ -1 cup ghee (clarified butter)
15-20 raisins/ cashew pieces 
Method
Heat the ghee in a heavy bottom pan.
Note: This is the tough and time consuming part, but the taste of the ladoos depends on this step.
Add the gram flour and fry it on a low flame stirring continuously till it releases a warm nutty aroma and the flour turns very light brown. This takes about 35- 45 minutes (or even more).
Add more ghee in small quantities if required.
Once it is lightly and evenly browned, transfer it to a plate, set aside and let it cool.
Add powdered cardamom and sugar and mix well.
Shape into ladoos and add chopped almonds (optional) and raisins on each of them.
Store in air tight containers.