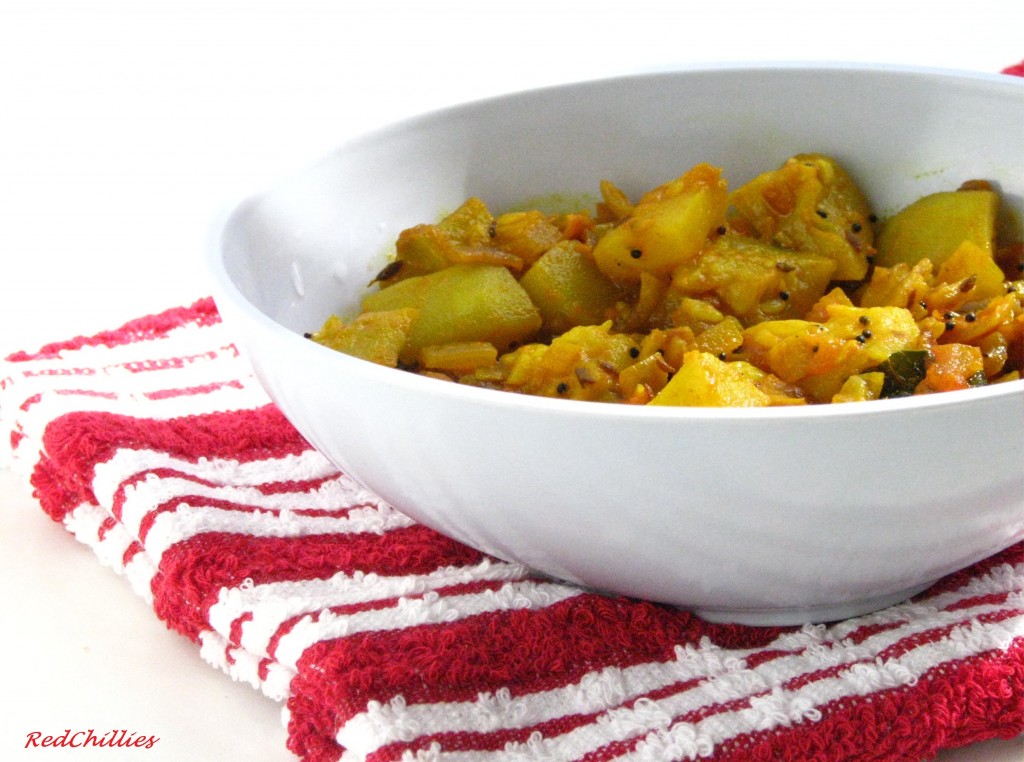 Lauki does not get cooked often in our house. This vegetable along with zucchini has been deemed as having sweet taste when cooked by DH and so they get ignored. Hence they do not find a good place in our kitchen. However recently one of my colleague had brought this curry for lunch and I took a liking to it. I noted down the recipe and made it when DH was away for the day.  It is a simple curry that gets done in no time and forms a good accompaniment with either rice or rotis.
Lauki (Hindi) is known as Bottle Gourd in English. The cooked vegetable is cooling, diuretic, sedative and anti bilious. It gives a feeling of relaxation after eating it. However, bottle gourd should not be eaten in a raw state as it may prove harmful for stomach and intestines (Source)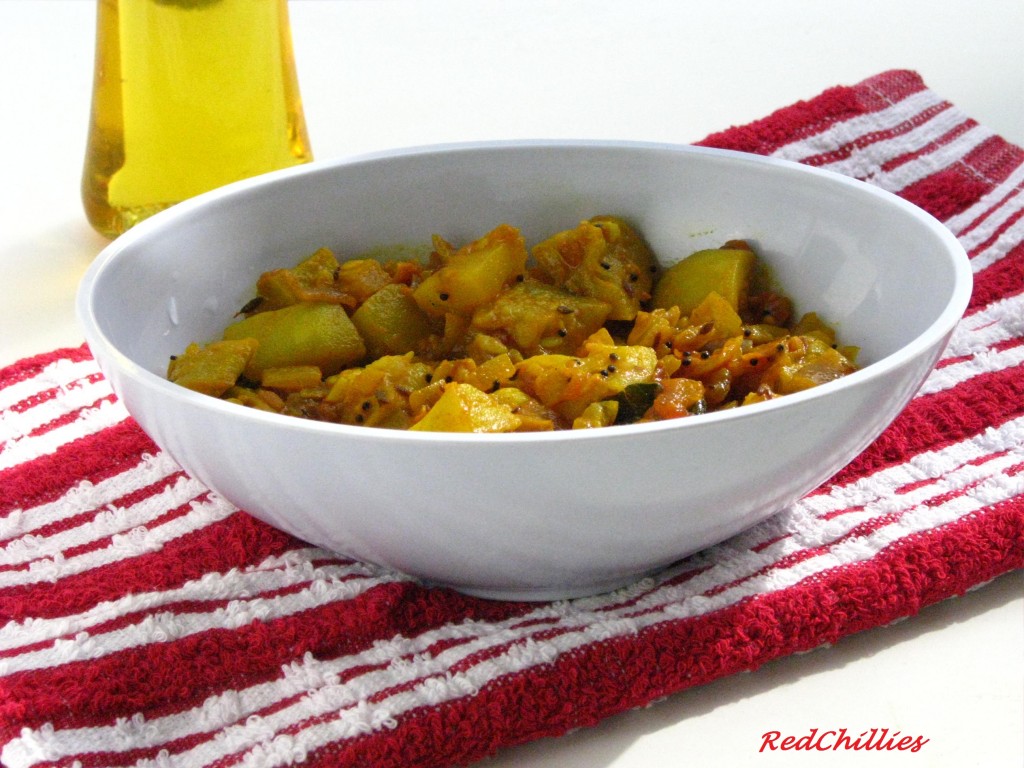 Ingredients
1 large lauki/bottle gourd (peeled and chopped into cubes)
1/2 cup onion chopped
1-2 tsp red chilli powder
1/2 tsp turmeric
1 tsp urad daal
Mustard seeds
Curry leaves
Cumin seeds/jeera
Oil
Salt to taste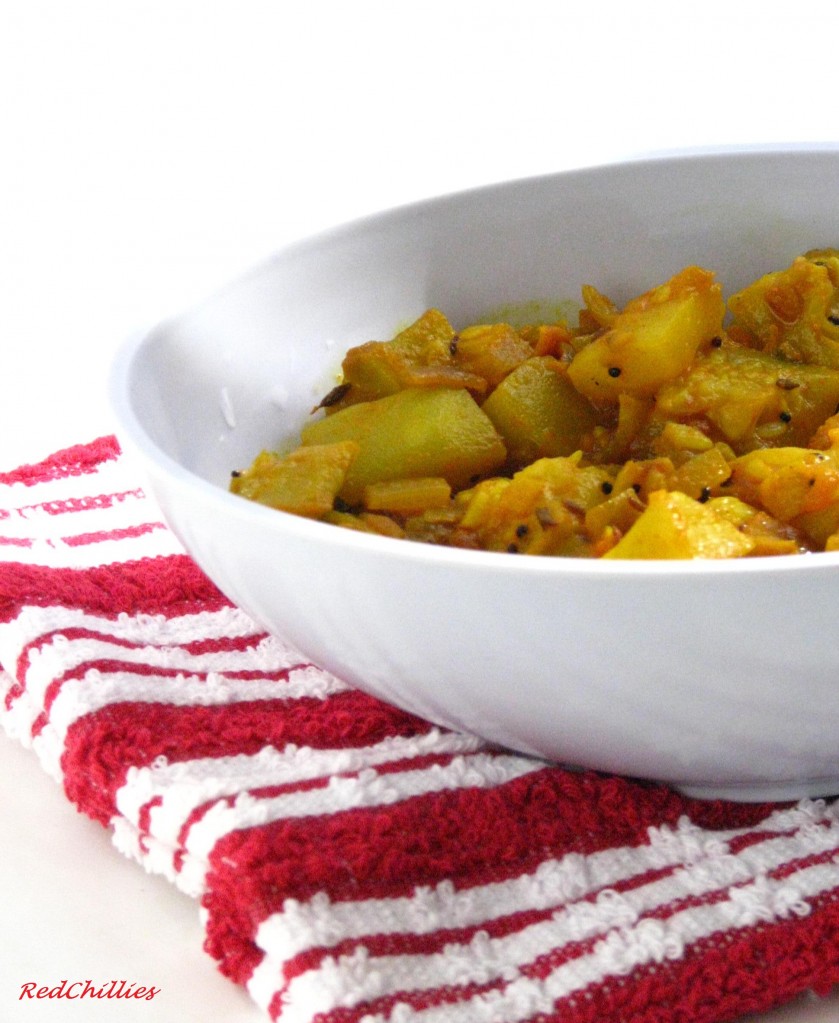 Method: 
Take a heavy bottom pan and heat about 2 tsp of oil. Add mustard seeds and let it splutter.
Add the curry leaves and jeera/cumin seeds, urad daal and mix until it turns light brown.
Add the diced onions and sauté until it turns transparent.
Add the chopped lauki, salt, turmeric, and red chilli powder and mix well. Add about 1/2 cup of water and stir again.
Cover with lid and let it cook on simmer, stir in between.
Switch off when the lauki is cooked, finally add chopped coriander for garnish and stir.