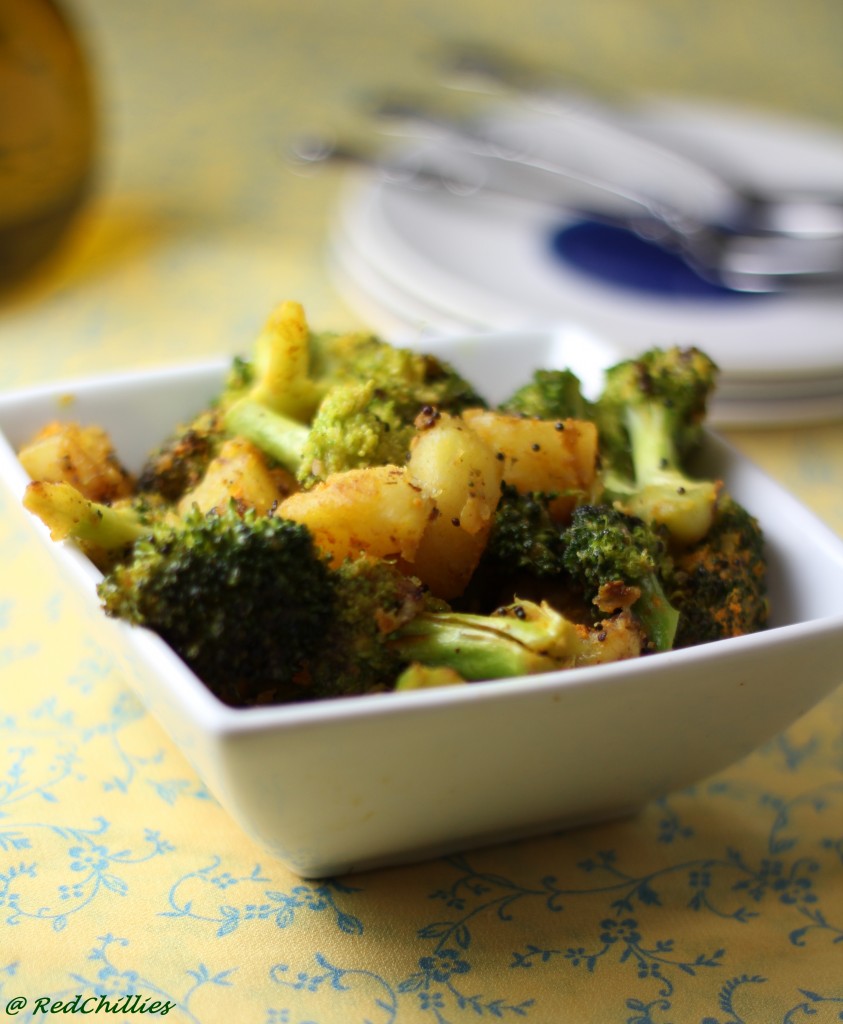 Many people I know are not fond of broccoli. But the nutritional benefit of this vegetable is hard to ignore. At home, we are not big fans of broccoli either, but we try to use it wherever possible. After it is cooked, it tastes more like cauliflower, but with an extra bite. I add some while making fried rice or even pulav.
Adding onion to this dish is optional. I usually add onions to all my curries, but while making this I ran out of onions and hence I had no option. But I strongly feel that adding onions gives it a mild sweet flavor and blends well with potato and broccoli. Also if onions are added then stirring becomes easy; as potatoes and broccoli by themselves begin to easily stick to the bottom of the pan.
Of course, you can substitute broccoli with cauliflower and make this quick and easy curry. Goes well with chapathi/roti or rice.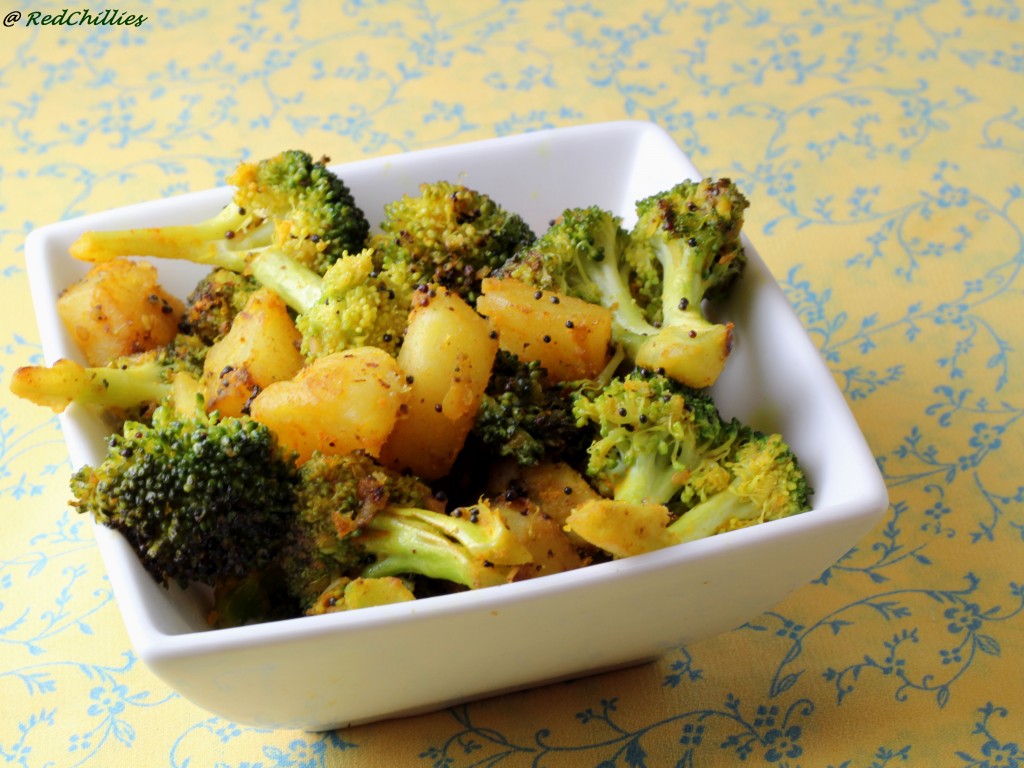 Ingredients:
1 medium broccoli head (cut into florets with stems removed)
1 medium potato (peeled and chopped into cubes)
1 small onion (optional)
2 cloves garlic (peeled grated/crushed)
Handful of chopped Coriander leaves
2-3 green chillies
Turmeric a pinch
1 tsp cumin/Jeera seeds
1 tsp Mustard seeds
Oil
Salt to taste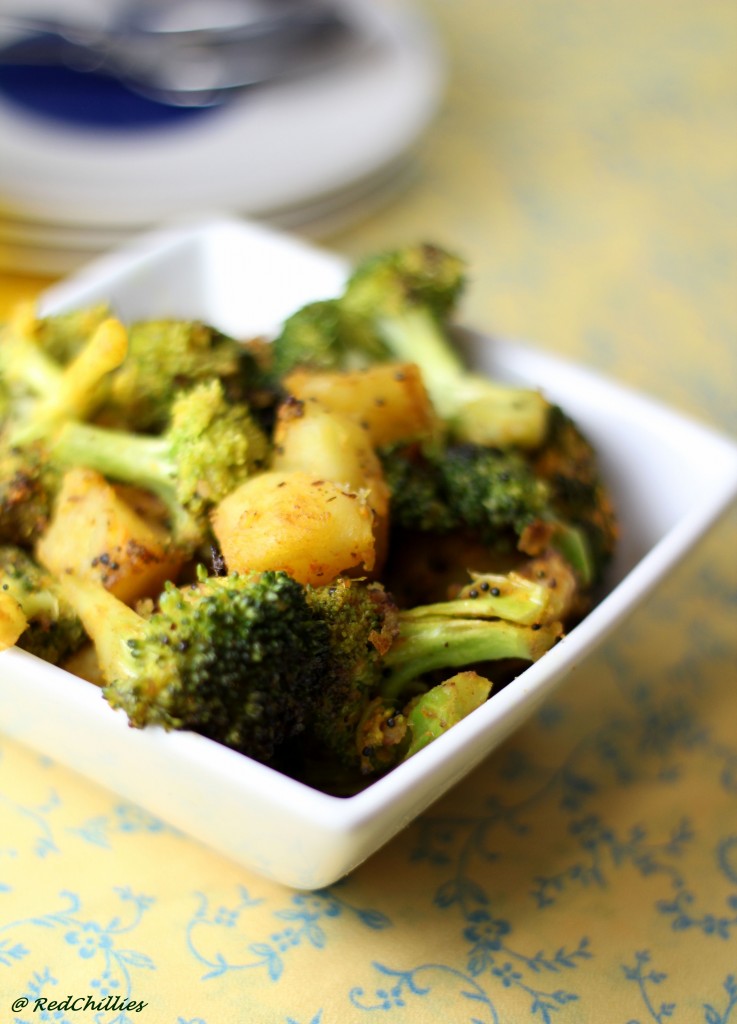 Method:
Either on the stove top or in a microwave safe bowl add enough water, and put the potato cubes into it. Microwave/cook for about 2 minutes. Make sure that the potato is slightly cooked (only the outer part) but still has a bite to it.
In a separate bowl add the broccoli florets and microwave/cook for another 1 minute. Drain the water completely and keep aside. (Keep in mind that broccoli requires very less cooking time and may wilt soon).
Take a pan (preferably non-stick pan) and add about 1 Tbsp of oil. Add jeera seeds, mustard seeds and allow it splutter.
Add grated garlic, mix it well and let it turn light brown. Then add the diced onions. (optional)
After the onions are sautéed and turned transparent, add salt, turmeric, green chillies (slit) and mix well.
Next add the cooked potato to this and stir until incorporated. Cover with lid and let it to cook.
After it is almost cooked add the steamed broccoli and cook again. Sprinkle little water in between if necessary.
Check for salt and other seasonings. Lastly garnish with chopped coriander leaves.
Serve with Rotis/ phulkas or with Rice.