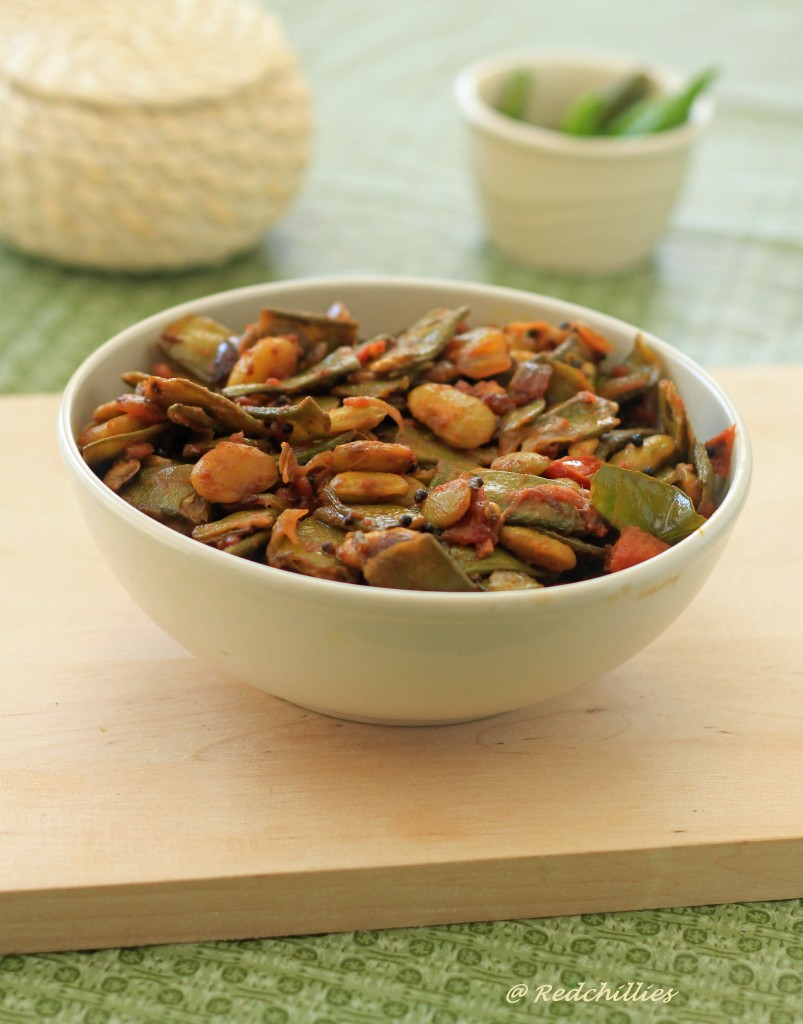 Indian Flat beans are referred to as chapparada avare in Kannada and as Chikkudu kaya in Telugu, Val papdi in Guajarati. In Bangalore where I grew up, these beans were readily available and my mom used to prepare it often. But here in the US they are not readily available and had almost forgotten about it.
However few weeks ago a good friend of mine got a bagful of beans for us and so I got an opportunity to prepare this dish. The combination of this curry along with tomato rasam, yogurt rice forms a comforting meal. This dry curry also pairs well with daal rice and or rotis/chapathis.
When you buy fresh beans get tenders ones. Also make sure that a proper inspection is done while cleaning and chopping the beans as worms tend to get inside the beans. That is indicated by the brown discoloration on the outside, so make sure you do not pick them.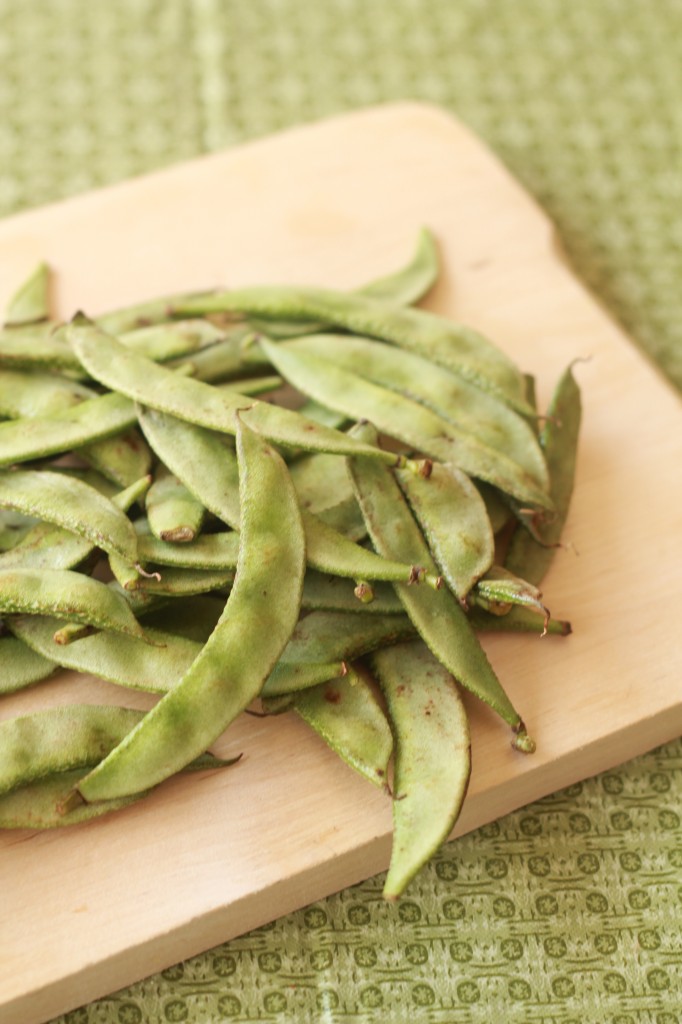 Ingredients:
3 cups of chopped flat beans/val papdi
½ cup lilva beans (or lima beans )
1 medium onion chopped
2 small tomatoes
2-3 garlic pods (crushed)
1 tsp urad daal
1-2 tsp red chilli powder
½ tsp turmeric powder
1 tsp Mustard seeds
3-4 Curry leaves
½ Cumin seeds/jeera
1 Tbsp Oil
Salt to taste
Coriander leaves (garnish)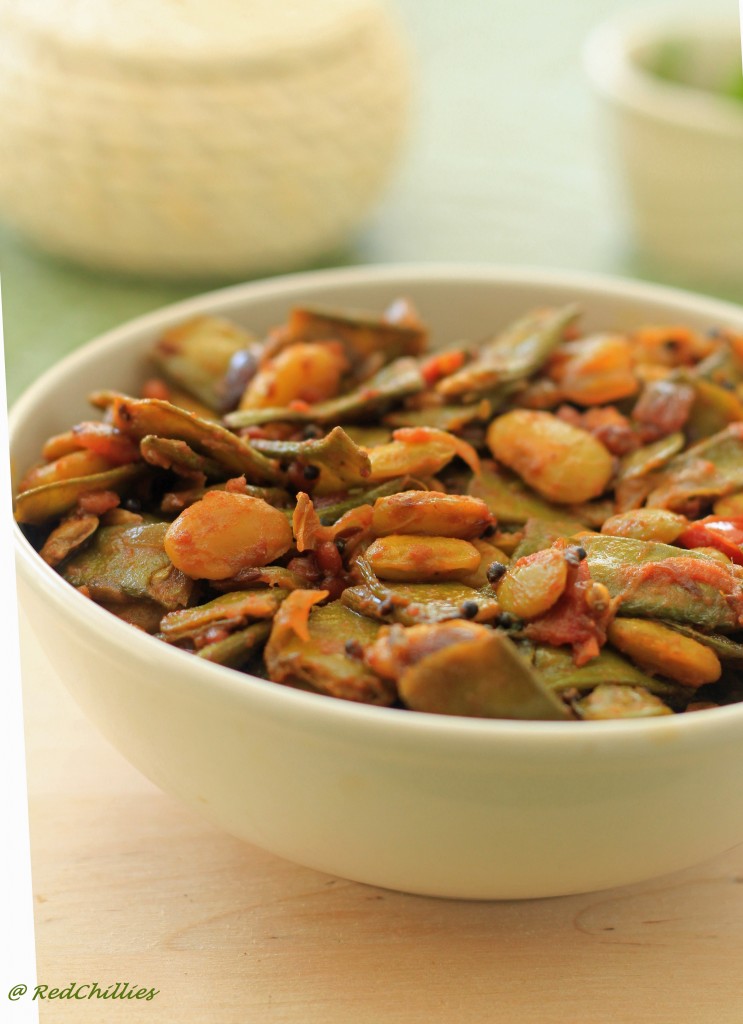 Method: 
(Note: Make sure the flat beans are thoroughly washed and the edges and strings of the beans are removed. After that cut each one into 2-3 pieces using knife. Note: You can pre-cook the flat beans separately in a pot of water along with salt. That way this sabji can be made quickly.
Take a big flat bottom pan; heat about 1 Tbsp of oil. Add mustard seeds and let it splutter.
Add the curry leaves, jeera/cumin seeds and mix until it turns light brown.
Add the urad daal and stir until it turns light brown.
Add the crushed garlic cook until it browns; add diced onions and sauté until it softens.
Add the chopped tomatoes and stir well. Add the chopped flat beans and stir until it mixes with the onions and seasoning.
Sprinkle some water, stir in between making sure it does not stick to the bottom.
Add salt, turmeric, and red chilli powder and mix well. Add about 1/2 cup of water and stir again.
Cover with lid and let it cook on simmer, stir in between. Switch off when the beans are cooked (has bite to it, but not over cooked).
Finally add chopped coriander for garnish and mix. Serve hot with rice/rotis.