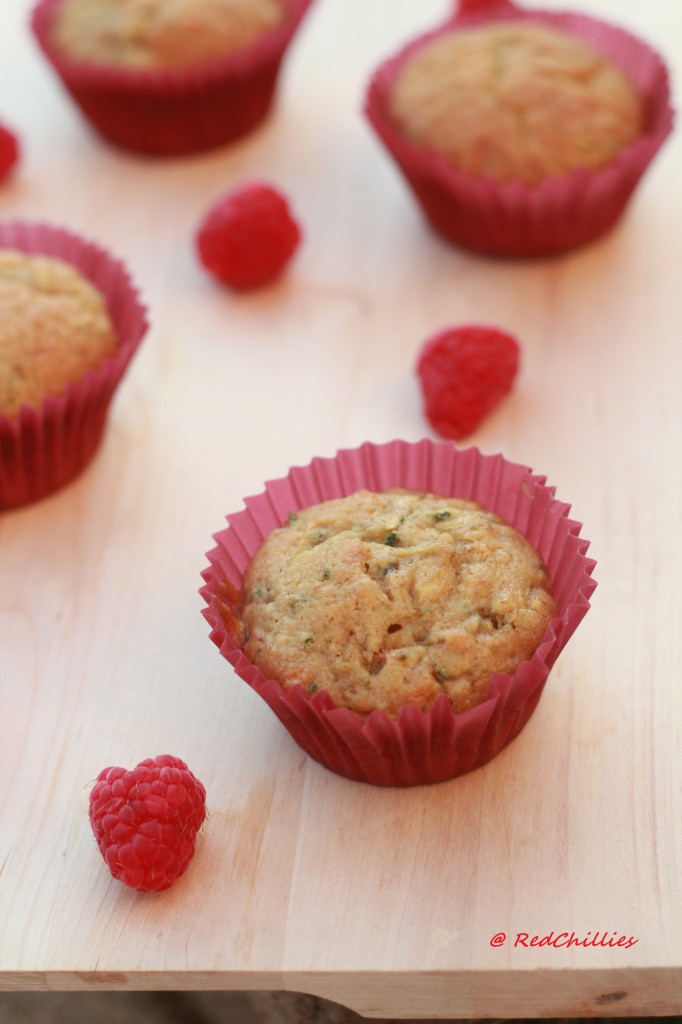 Regular reader of this blog may remember that the baking recipes that I follow are all eggless. But the past three posts on baking have all been using eggs. So then why the the influx of egg based baking you ask? 
Well I have to blame the kiddo for that. He one day threw a fit and proclaimed that he loved eggs and wanted us to make boiled eggs or egg related dishes for him for him. After trying a couple of dishes he changed his mind and decided he did not like them after all. This after we bought a dozen eggs and stacked it up in the fridge! So what do I do with the one's remaining as I had to use them in some way? Well, I love to experiment with food and this gave me an opportunity to try something different.  Hey, but then if I have to pick one then I would prefer to go the eggless way. 
OK, moving on. I am usually on the lookout for healthy, low fat baking recipes and when I find them I bookmark them. This is one such recipe and this has lived up to its expectations. Apart from using carrot and zucchini; I loved the fact that this uses wheat flour and no butter/shortening. The muffins turn out soft and light and there is hardly any flavor of wheat flour after it is baked.
 Note: If you do not want the flavor of banana in this then add an egg and skip the banana. The original recipe called for 2 eggs and no bananas. These make good breakfast muffins or even as a snack.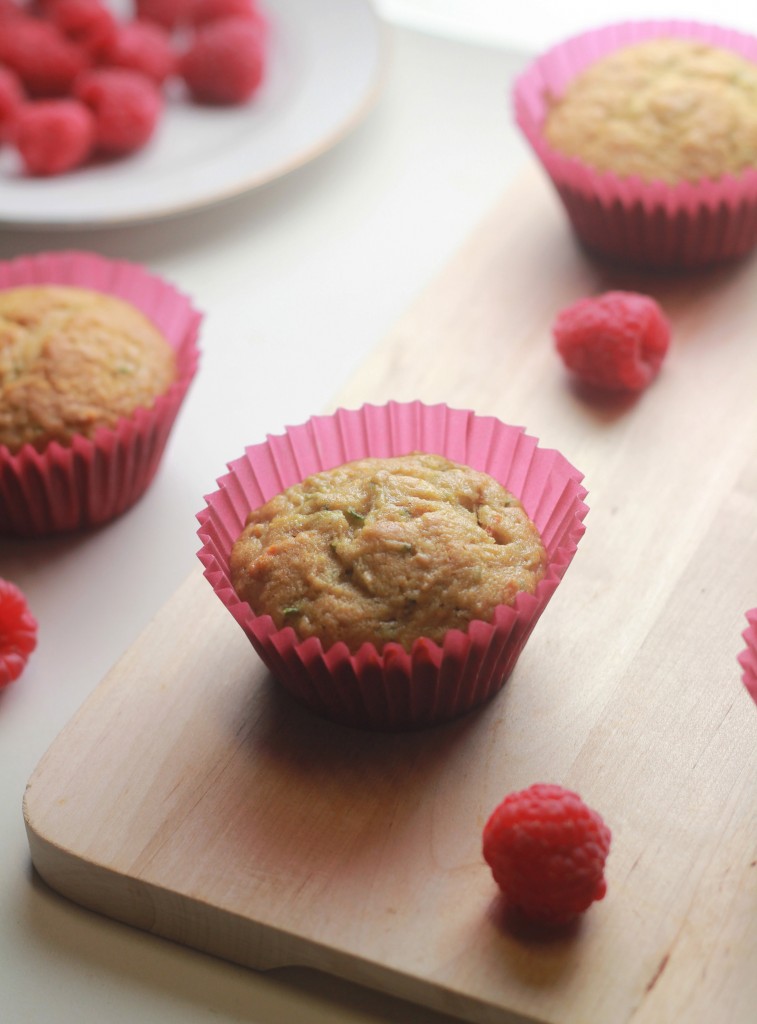 Adapted from: Spark People 
Yields: 12 muffins 
Ingredients 
1 cup all purpose flour/maida
1/2 cup whole wheat flour/atta
¾ cup sugar
1 ripe banana (mashed) [skip the banana and add an egg instead]
1 tsp baking powder
1 tsp ground cinnamon
1/2 tsp salt
1/2 tsp baking soda
1/2 cup canola oil
1/4 cup unsweetened applesauce
1 egg
1 tsp vanilla
3/4 cup grated carrot
1 cup grated zucchini 
Method:
Preheat oven to 350 degrees F (175 degrees C). Line 12 muffin tins with paper liners and grease them lightly.
In a bowl, combine all the dry ingredients flour, baking soda, salt, sugar, cinnamon and baking powder.
In another bowl beat together oil, applesauce, eggs, and vanilla.
Add the dry ingredients in parts to the wet mixture and mix well. Finally fold in grated carrots and zucchini.
Spoon into the prepared muffin cups. Bake for 20-25 minutes.
Take it out and allow it to cool on wire racks.
Baking book Giveaway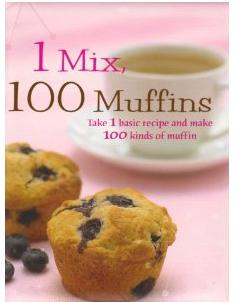 Now for the giveaway part, I would like to give "1 Mix 100 muffins" book for one lucky winner. This book is full of muffin ideas and also great pictures! From sweet to savory varieties it is a treat. The cool part about this book is that every single recipe is based on a basic muffin mix. Once you understand the basic mix, you can tweak it around and create your recipes!
Rules:
To be able to participate in this cookbook giveaway, leave a comment on this post by telling your favorite healthy muffin (sweet /savory). You are welcome to leave a link.
Like the RedChillies page on FaceBook. That's it!
You do not need to have a blog to participate in this giveaway. But please make sure that you have put in a valid email address, so that I can contact you when you win.
Note: Giveaway is open to individuals with shipping addresses within United States and Canada. For people outside of these two countries, you may still enter and have it shipped to a person of your choice with U.S. or Canada.
The last date for this giveaway is December 10th, 2011. Winner will be picked up at random and announced soon after.
Good luck!