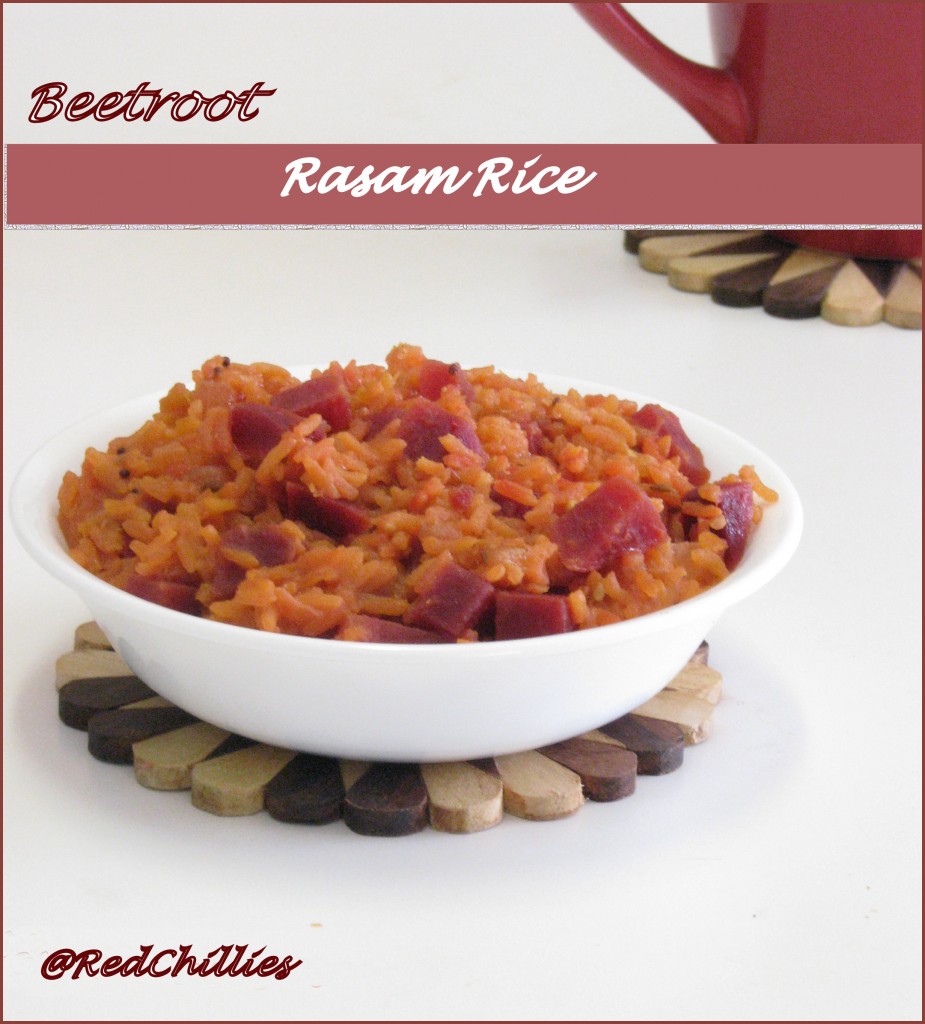 Growing up I don't remember being fond of Rasam. In fact, nobody in my family had inclination towards it and so my mother hardly prepared it. The only ones we had were at restaurants or at some functions.
But then after marriage things changed and now I make it pretty often as DH is very fond of it. I use the Rasam Powder from MTR and we love it. We feel that it has an authentic flavor and taste to it. The Rasam I make is of a thicker daal like consistency unlike the thinner version called "Thilli Rasam" that most people make.
I also make this easy Beetroot Rasam Rice often.  For this dish, I cook all the ingredients in the pressure cooker and the rice is done in a jiffy. The Beetroot can be substituted for any other vegetable of choice. But I personally feel that the sweet taste of beetroot complements well with the aromatic flavors of the Rasam powder while the daal evens out the spice level of the Rasam powder. This along with some Raita and Pappads makes a complete meal by itself.
While putting together this post, much to my surprise realized that I have prepared so many other dishes using the Rasam powder like Masala Upma, Dry Brinjal Potato Fry ,Easy Tomato Onion Side Dish and of course Tomato Rasam.
This is my contribution to the Event  Ravishing Rice  hosted by Nags. This event is a brainchild of Meeta.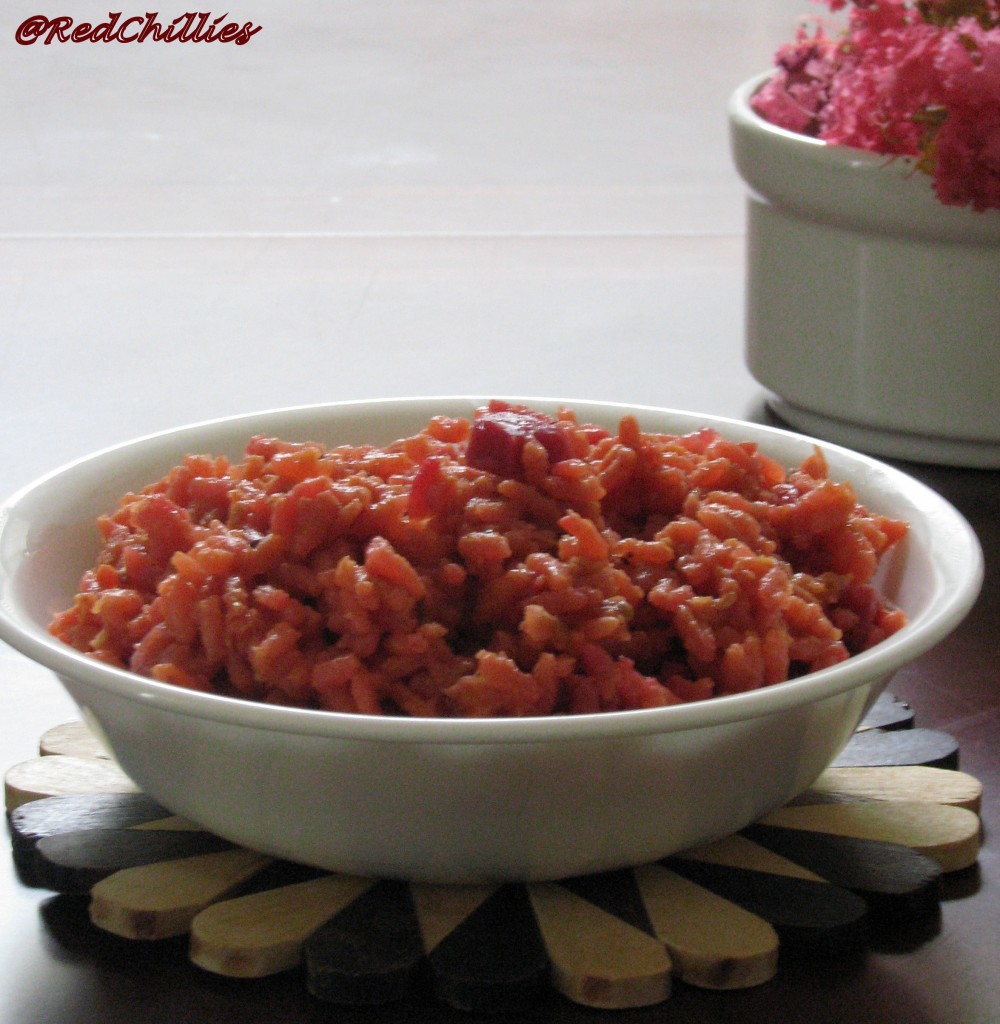 Ingredients:
1 cup rice

¾ cup chopped onions

2 cups beetroot cut into cubes(change quantity as per taste)

½ cup masoor daal/toor daal

2 tsp Rasam powder ( I use the MTR brand)

Mustard seeds

Ghee (clarified butter)

Oil

Salt

Curry leaves
Method:
Soak the daal in water for about 30 minutes. Soak the rice separately in water as well.

In a pressure cooker, heat oil. Add mustard seeds and after they begin to crackle add curry leaves.

Then add the chopped onions and stir until they are transparent.

Now add the chopped beetroot, salt and mix well. This does not have to cook completely.

Drain the water from daa and the ricel. Add this to the cooked onions, beetroot and mix well.

Put in the rasam powder and mix again. Add more oil at this point. After the rasam powder is coated well, add the water.

Close the pressure cooker and allow to cook until 2-3 whistles (depends on the cooker).

Add a spoon of ghee just before serving. Serve Hot with Raita.