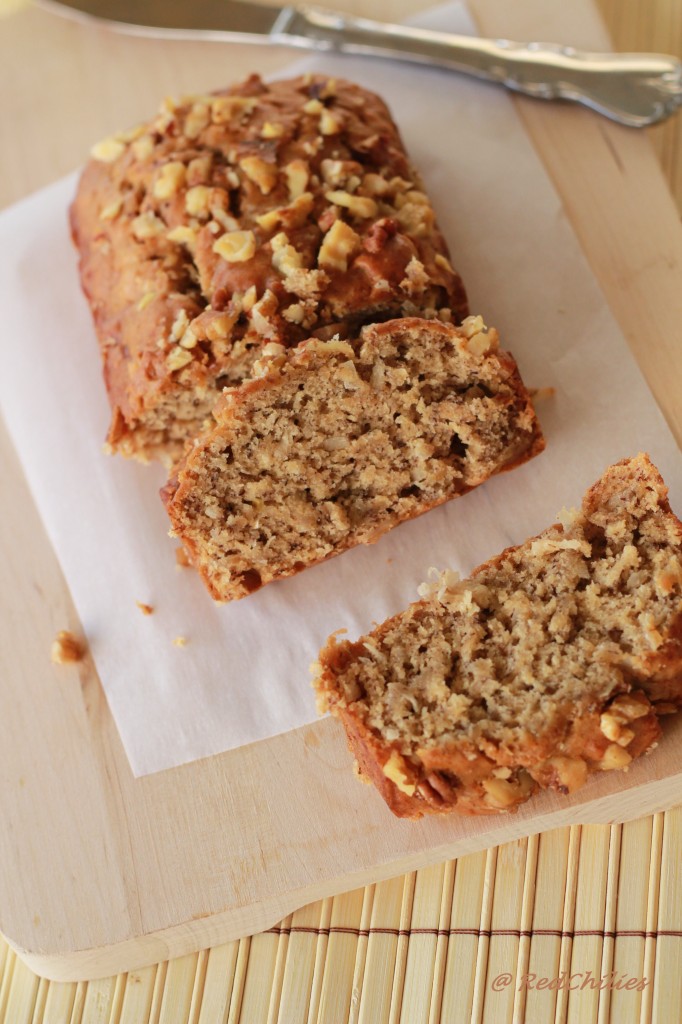 I am not sure if I have asked this before or not, but asking this again hoping there are new ideas in store. O dear reader, what do you usually do with the over ripe bananas that is lurking over your countertops? Make the quintessential banana bread, milkshake, pancake, freeze them or just toss them? If I am no mood to bake then I usually make the delicious sweet paniyaram/appe for evening snack or strawberry banana milkshake. 
But then if I am in a mood and have time to bake then I try out some really good recipes from the web. This time around I chose the recipe from here. (She is the author of "Vegan Cupcakes Take Over the World" and "Vegan with Vengeance" and I am a huge fan of her books.). 
 I have followed the recipe for most part, but added stuff like coconut and walnuts to it. The combination of banana and coconut though unique in their way has that tropical flair and is a match made in heaven. Add walnut to this combination and you relish a trinity of bursting flavors.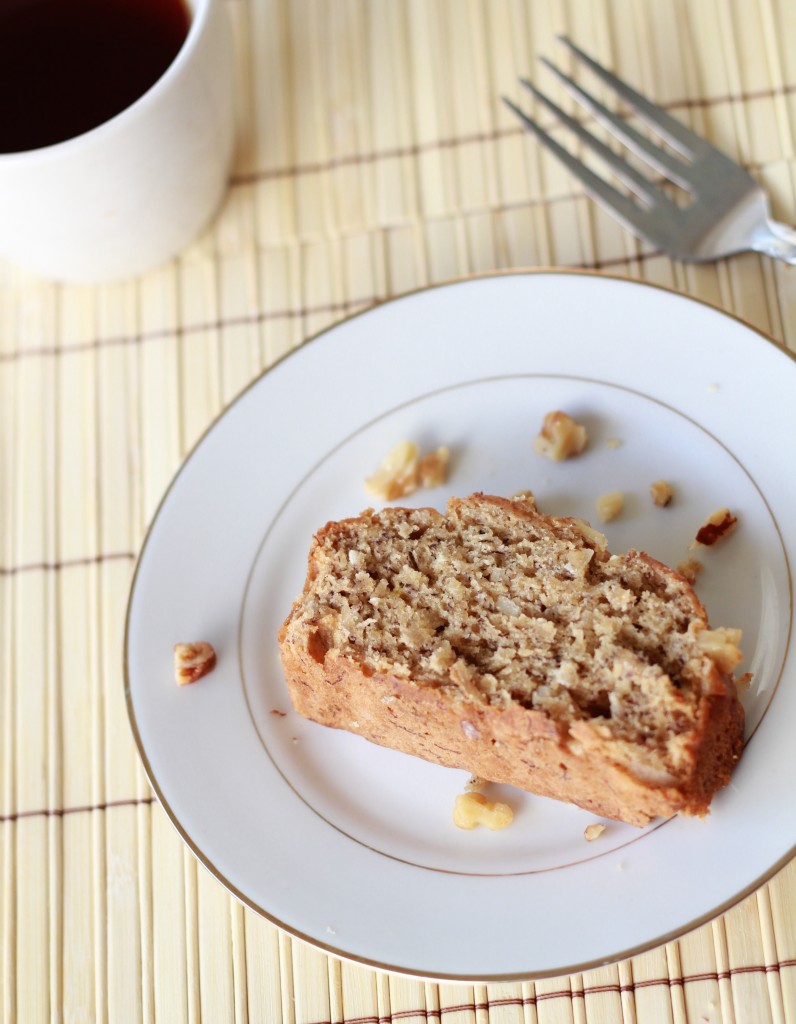 I have tried many vegan banana bakes before, but this has been the best vegan banana bread that I have baked so far. Soft and light this makes a perfect accompaniment as tea/coffee time snack. I love it so much that I cannot wait for those bananas on my countertop to get ripe and try this again. I know when I find another recipe; I will be saying the same thing and literally eating my words 🙂 
Note to self: Try toasting the coconut a bit and use vegetable oil instead of the butter. Finally try using whole wheat pastry flour instead of AP flour.
If you have some ripe bananas that need to be used then you can try some of these bakes below: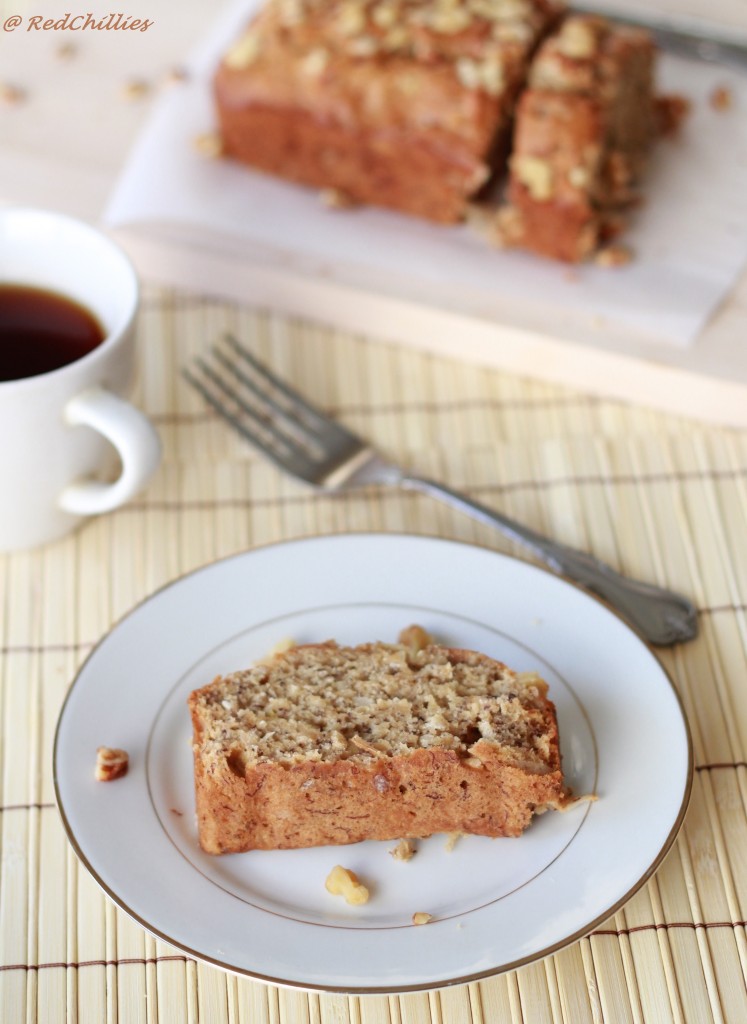 Recipe Source: Adapted from Banana Bread
Ingredients
2 cups AP flour
1/2 cup brown sugar
1/2 cup white sugar
1/2 cup margarine ( I used Earth balance)
3  ripe bananas (peeled & mashed )
½ cup shredded coconut
1/4 cup vanilla soy milk + 1 teaspoon vinegar (keep them together)
1 tsp vanilla
1 tsp cinnamon
1/2 tsp baking soda
¼ cup chopped walnuts (optional)
 1/2 teaspoon salt
Method:
Preheat oven to 350 F (175 C). Grease a 8×4 bread pan and keep aside.
First in a bowl sift together the dry ingredients AP flour, baking soda, salt and cinnamon.
In another bowl cream together the margarine, sugars. Add the mashed bananas, soy milk (with vinegar) and vanilla essence and mix together. (I used hand mixer for this).
Slowly in intervals add the mixed dry mixture to the wet and incorporate until well mixed. Finally add the coconut and fold it in.
Pour this batter into the prepared pan and top it off with chopped walnuts.
Bake for an hour to an hour 10 minutes or until knife inserted in the middle comes clean. Keep aside to cool and cut into desired shape.