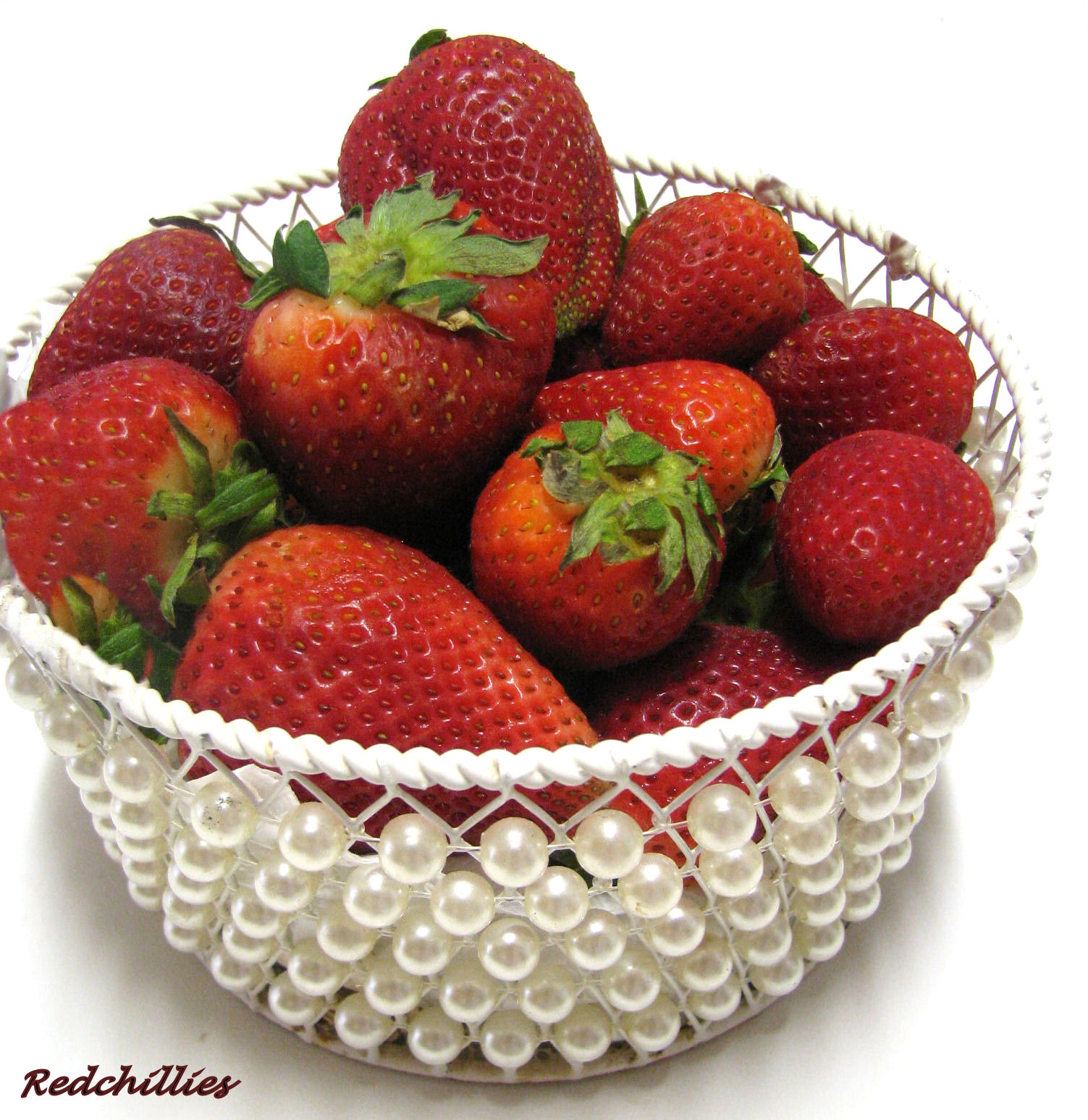 I had not eaten or seen strawberries while I was in India. It was only after coming here to the US that I got a taste of it. It took a while for me to acquire the taste, but now that I am used to it, I just love it. We get a boxful of them each week and continue to eat them through out the week. 
 Strawberries as I understand are the most popular of all berries. Even though they are in season during summer and spring, I have seen strawberries available in the supermarkets almost any time of year.
 A strawberry is a superstar when it comes to anti-oxidant power, 1 cup of strawberries gives you a 140 percent of your recommended daily allowance of vitamin C. Strawberries are also packed with flavonoids. Research shows that these two flavonoids help keep "bad" (LDL) cholesterol from oxidizing and damaging artery walls.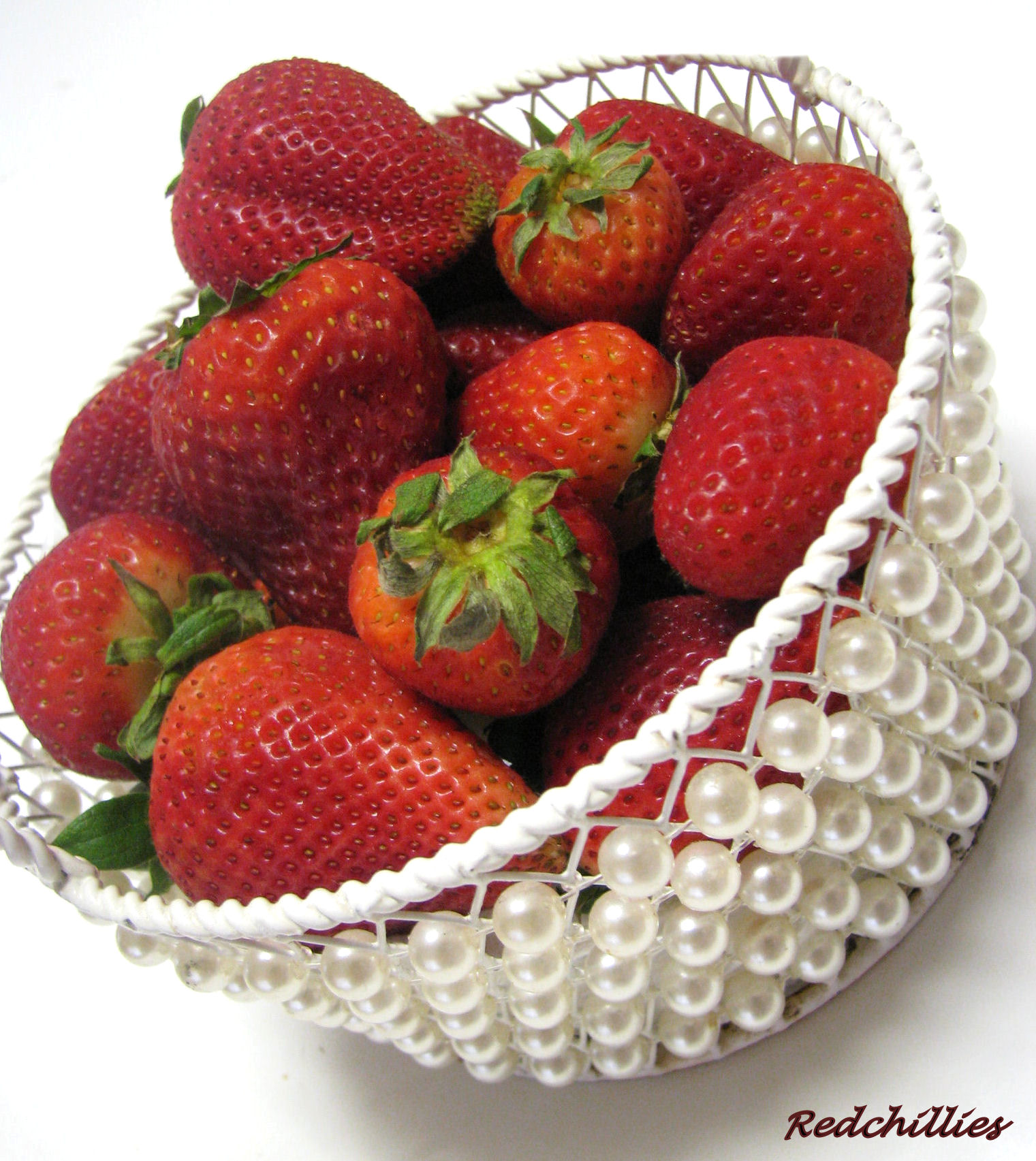 Strawberries also contain ellargic acid — also found in raspberries, blackberries, cranberries, grapes, cherries, walnuts, pecans and Brazil nuts — which act as a scavenger to "bind" cancer-causing chemicals, making them inactive. In addition, it prevents binding of carcinogens to DNA and reduces the incidence of cancer in cultured human cells exposed to carcinogens. (Source)
 After I got back from work yesterday evening, I scrutinized bunch of things in the refrigerator that were very close to the expiry date or too close on getting rancid. Milk and strawberry were among them. So I decided to make this milkshake by using milk, strawberry and banana. This milkshake is made with no ice-cream; milkshake without icre-cream and hence much healthy. This is a good idea for breakfast on the go. 
My 3.5 year old son gives us very hard time for drinking milk. So while I was making this, he was very wary and said he would have nothing of it. After some cajoling and threats he drank at least ¾ of it. I was pleased as he got his quota of his milk and fruits.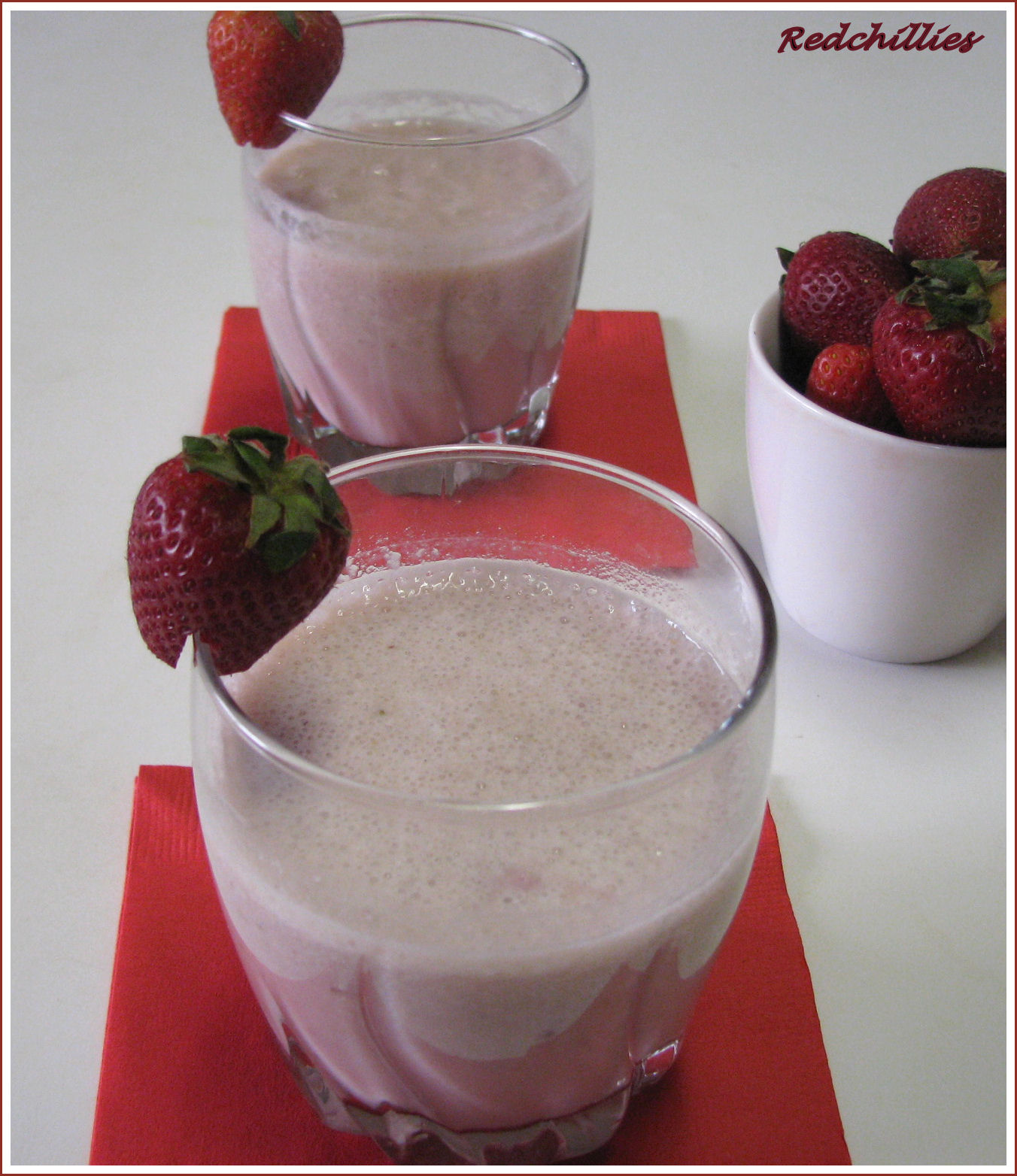 This recipe of Milkshake is more of a guideline; the quantity can be adjusted according to ones taste. We do not like too much strawberry in our milk, but like it along with banana. We feel that way the tartness of the strawberry is neutralized and along with it some natural sweetness is added.
Strawberry Banana Milkshake Recipe
Ingredients 
Handful of strawberries

2 cups milk

1 ripe banana

1 Tbsp honey/ sugar

1 tsp vanilla essence (optional)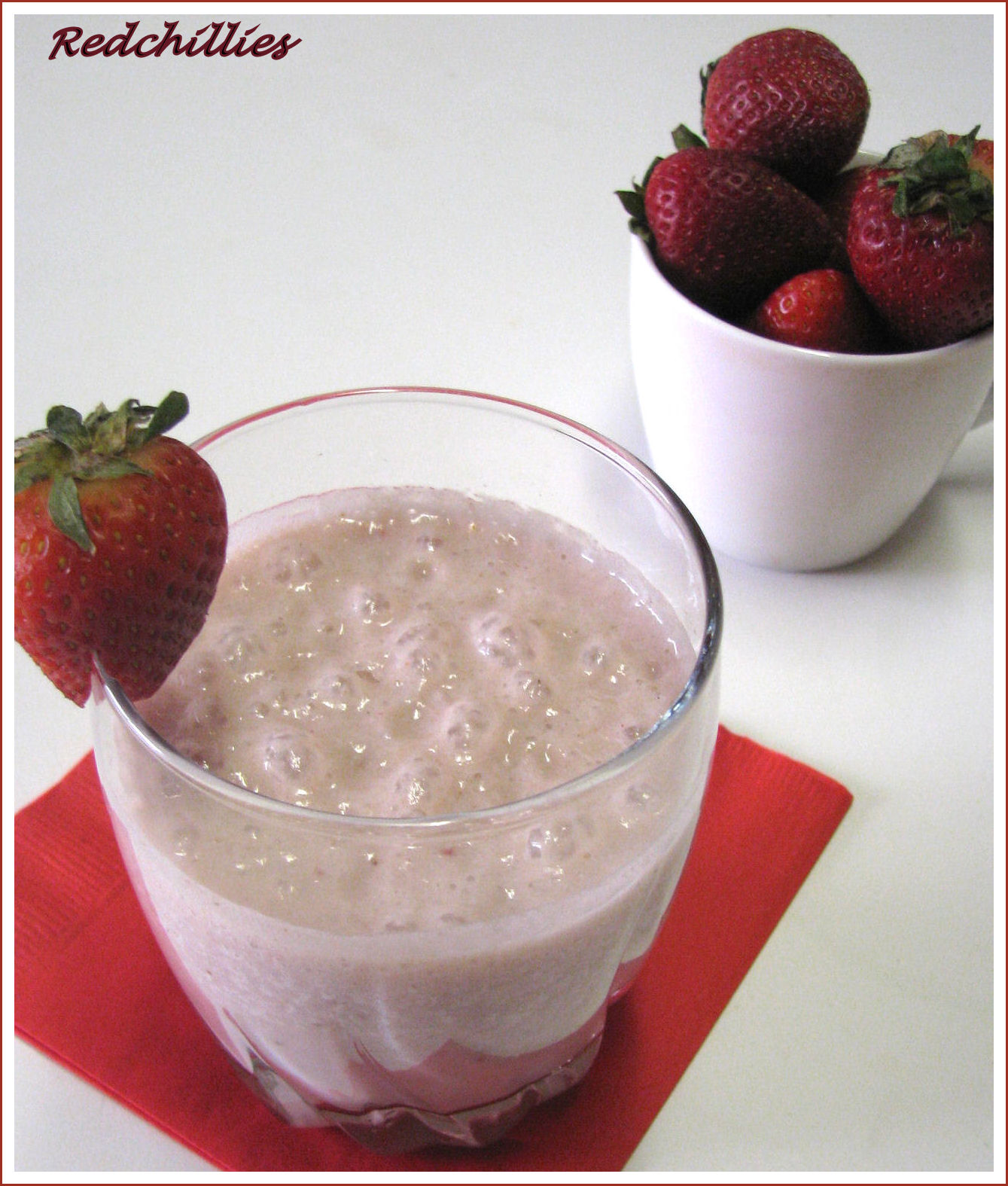 Method 
Chop the strawberries and banana into big chunks.

Now put them in a blender and run through without adding any liquid. This makes good paste of the fruit. Otherwise if milk is added along with the fruit, the fruit does not get pureed and there could be some lumps.

Now add the milk, honey/sugar and essence and blend again. Refrigerate and serve as required.