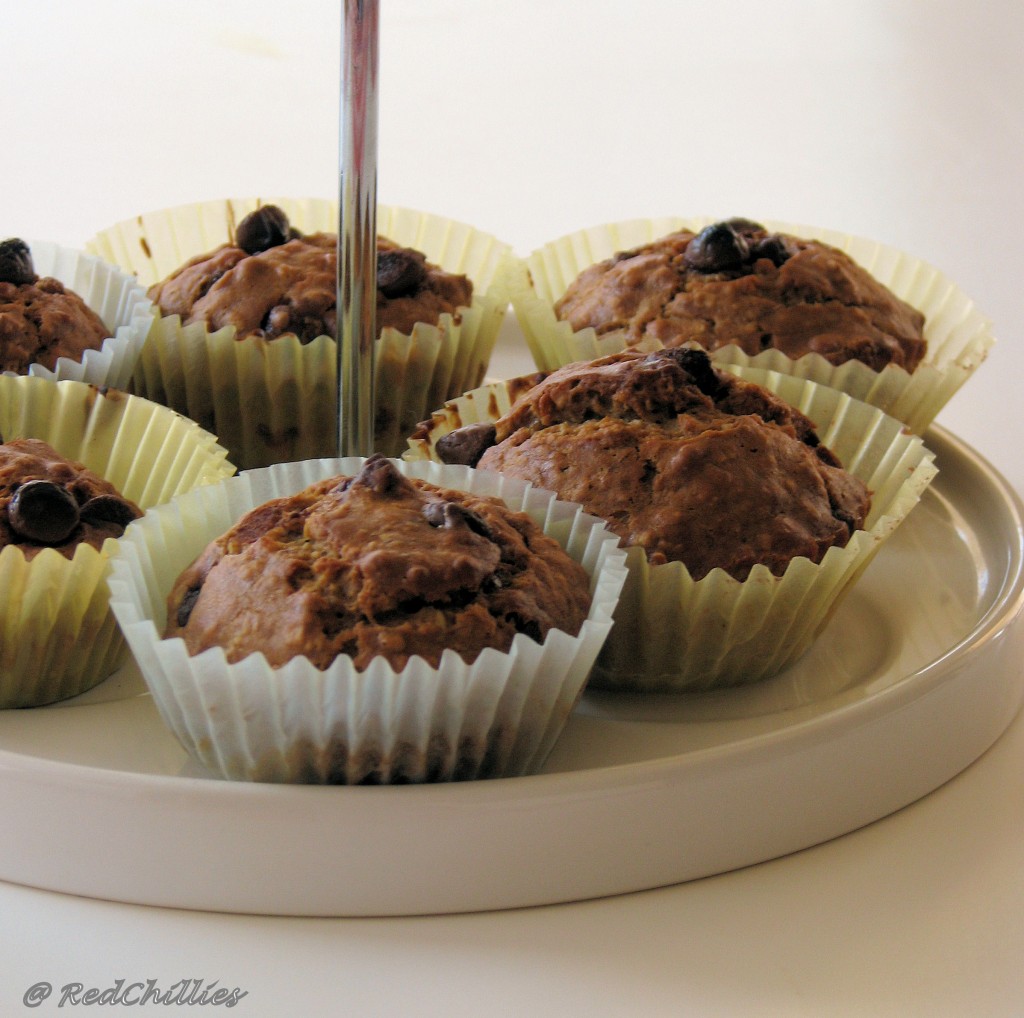 The project of baking some muffins way back in May of this year along with DS was fun, but I felt the little one needed more 'maturity' and 'seriousness' for baking activity. I decided to give it few more months, before involving him in baking projects.
That was in May, but now over several months, I have seen more 'self-control' and eagerness to help in the 4 year old. He loves it when he is called around to help in the kitchen and enjoys being called the 'little-chef'. Anyway during the weekend I decided to give it another try and involved him in this muffin baking project.
I searched over the internet for some muffins and found some really good ones, many of which I have bookmarked for future use. I look for recipes that are easy to make, low-fat, eggless and comparatively healthy. I liked this one here and made few changes of my own. My son loves chocolate (he calls it "chloocate"), so I decided to add some chocolate chips in this recipe. Plus the combination of banana and chocolate is pure bliss. I did not have applesauce, so I increased the quantity of banana and added about a tablespoon of butter.
Saturday morning we got off to a good start and assembled all the ingredients required. This time around I was pleasantly surprised, as he followed instructions carefully and made conscious effort not to spill things, or go overboard with mixing etc. He did not like it when I added the mashed bananas, but the joy on his face when we mixed in the chocolate chips to the batter was priceless.
He was extremely happy when the muffins came out of the oven. He told anybody and everybody that he had baked those muffins. The 6 muffins were gone in no time and I am pretty sure I will make this often. These are guilt free muffins to snack on and good ones for those mid-afternoon cravings. It is a good way to use up some of those over ripe bananas.