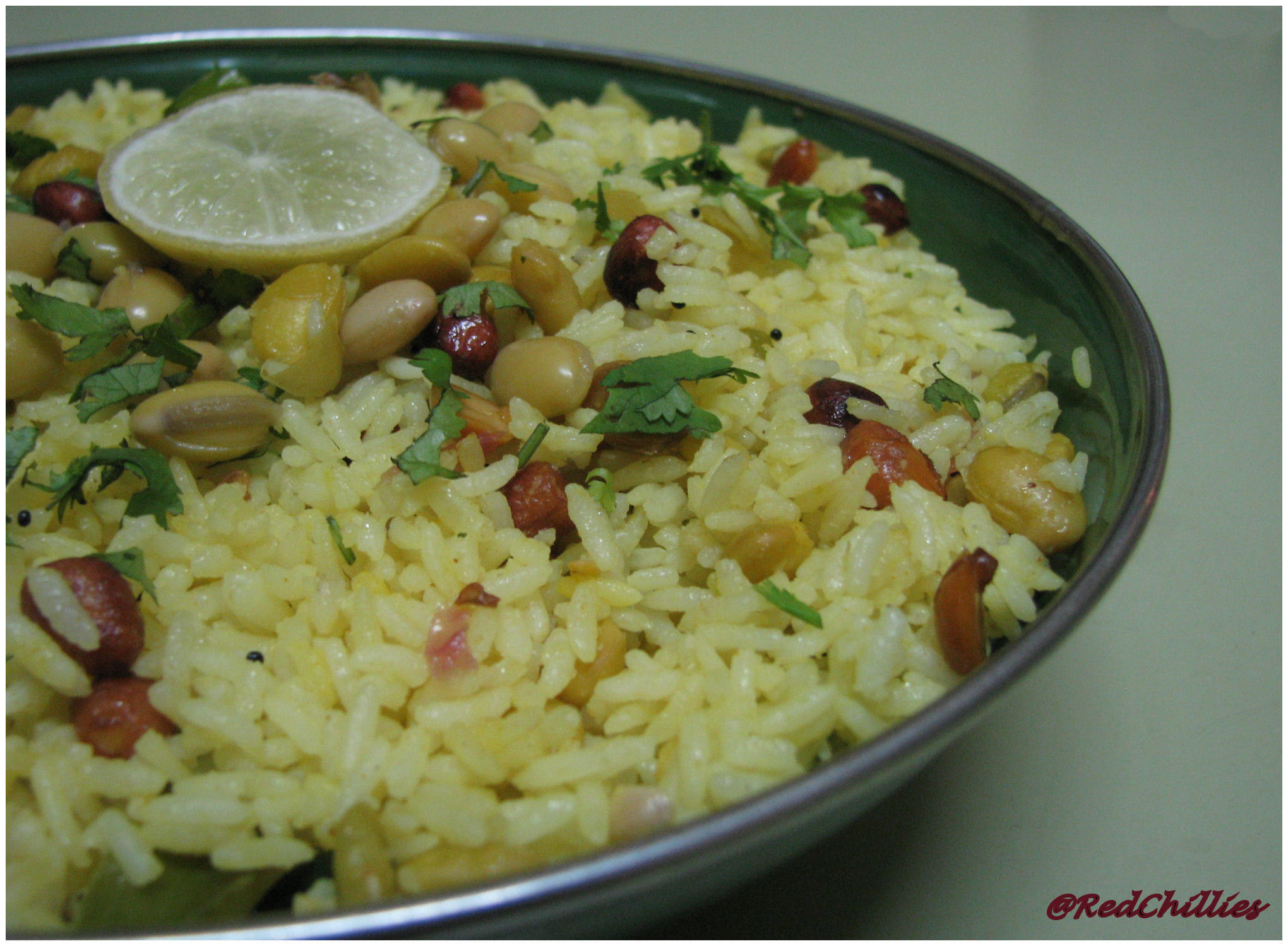 This is in variation to the Chitranna that I have already mentioned here. Avarekai, is known as 'Flat Beans' in English are very famous in Karnataka. Avarekai is available in Indian stores here in the US under the name 'Surti Papdi Lilva', usually in the frozen section. A beautiful (picture) of this beans is here.
My MIL also makes another variation of Chitranna by adding grated raw mango and Avarekai to the Rice.  The tanginess for this rice comes from the raw mango and there is no need to add lemon juice to this. I had taken this picture while I was in India.
Ingredients:
·         2 cups cooked rice (make sure it is fluffy and grains are separated)
·         1 tsp turmeric
·         1 cup grated raw mango (green mango) ( I do not peel the mango)
·         1 cup cooked Avarekayi (Surti Papdi lilva)
·         ½ cup shredded coconut
·         ½ cup groundnuts
·         3-4 green chillies (chopped finely)
·         Chopped coriander leaves for garnishing
·         salt
For the seasoning (tadka)
·         Curry leaves
·         Asafetida
·         Mustard seeds
·         Cumin seeds
·         Oil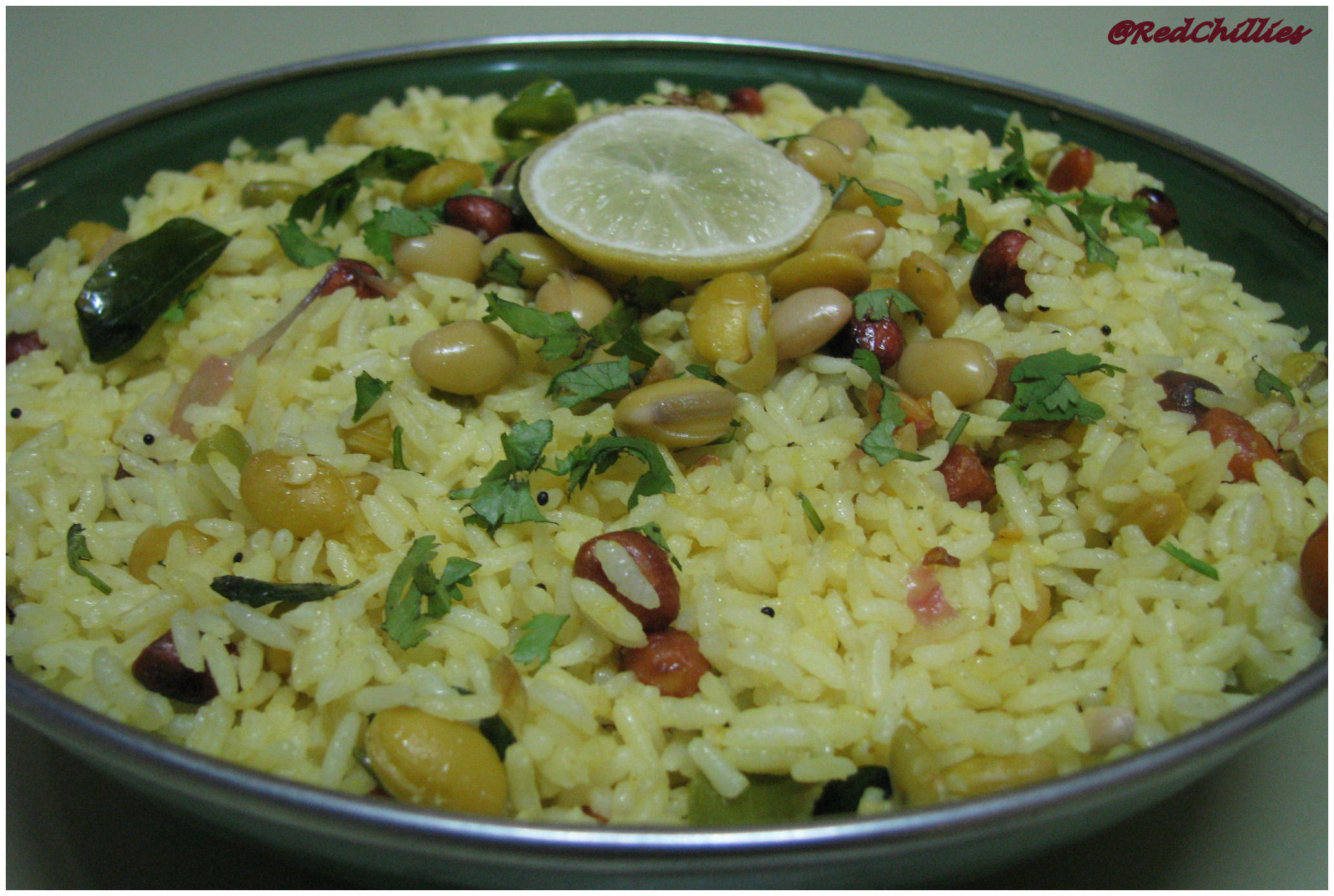 Method:
·        Note: If using the frozen papdi liva, then thaw it and boil it in water until cooked. If using the fresh variety then cook it separately in pressure cooker.
 

Take a big plate and spread out the rice making sure there are no lumps. Add salt, mix and keep aside.

Take a heavy bottom pan, add oil on medium heat. Add mustard seeds and allow to splutter, next add the cumin seeds, curry leaves, asafetida. Mix well.

Now add the peanuts, green chillies and roast until the peanuts get crunchy.

Add the grated raw mango and stir until the tadka sticks evenly to it. There is no need to fry it for a long time; just about 30 seconds should be fine.

Add the rice, salt, turmeric, cooked beans (avarekayi) and mix thoroughly. Cover the lid and let it cook for a while.

Finally add the coconut and chopped coriander leaves. Mix well. Serve hot.