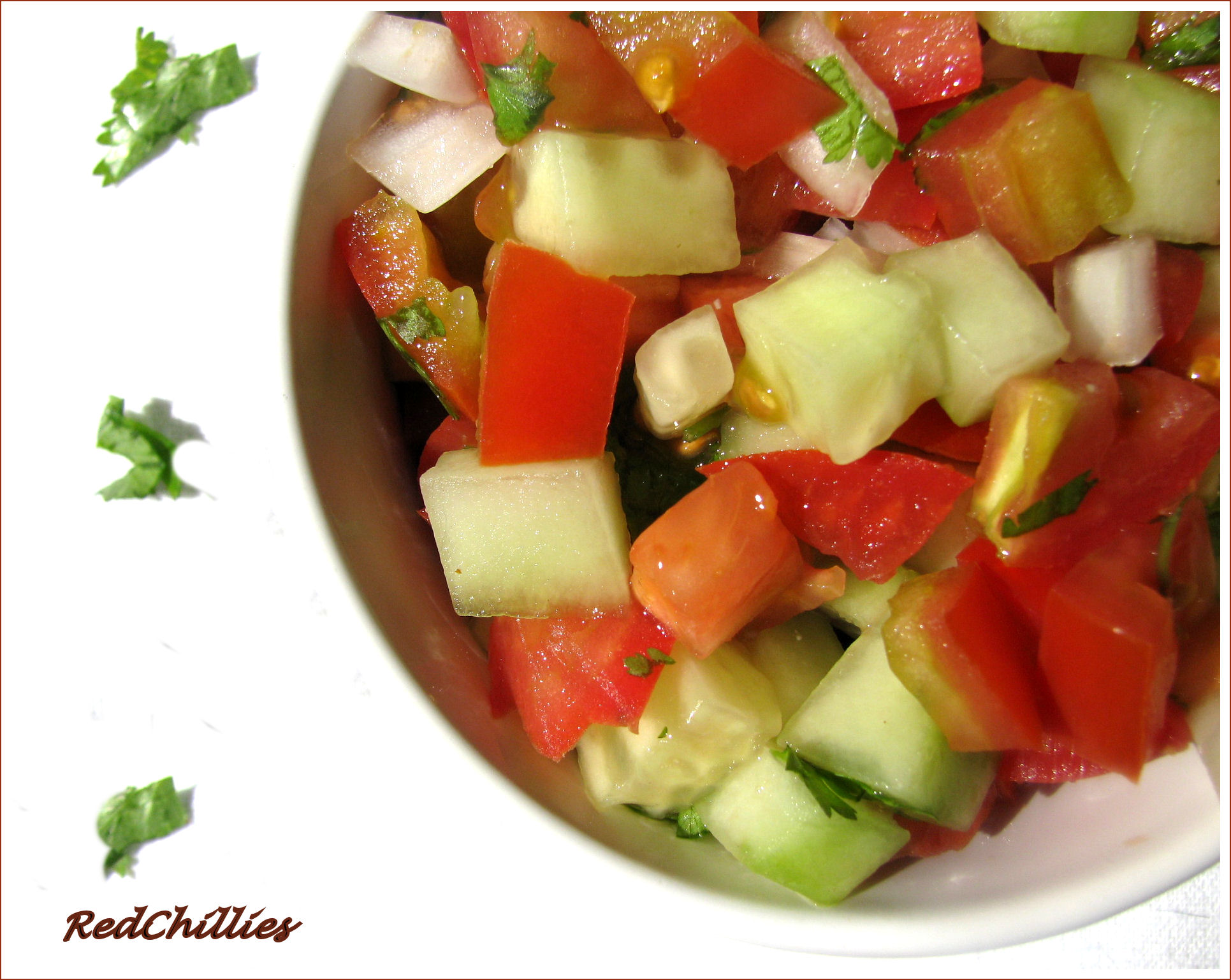 Last weekend was a glorious one (how many times have I said that in my earlier posts). The weather was perfect; not too hot or cold and all that accompanied with a beautiful sunshine. This natural setting woke up the food blogger in me and transformed me into a food photographer. That prompted me to walk around the house with the camera dangling around the neck trying to capture pictures of this tomato onion salad and other dishes in different angles, varying amount of sunlight, different backgrounds etc. This went on for almost half a day and 45 pictures later I was still not happy with the pictures.
With everybody else's stomach rumbling I somehow managed to tactfully ignore the snarls from the other people in the house. Thank God I am nowhere allowed near the house weekday mornings or everyone else would have been left starvingJ
This addiction to blogging and picture taking made me think about life before blogging (LBB). Even though not so long ago that seems like a distant memory now and I wonder how I spent my free time. But now, what ever free time I get after managing my work and family I spend in food blogging.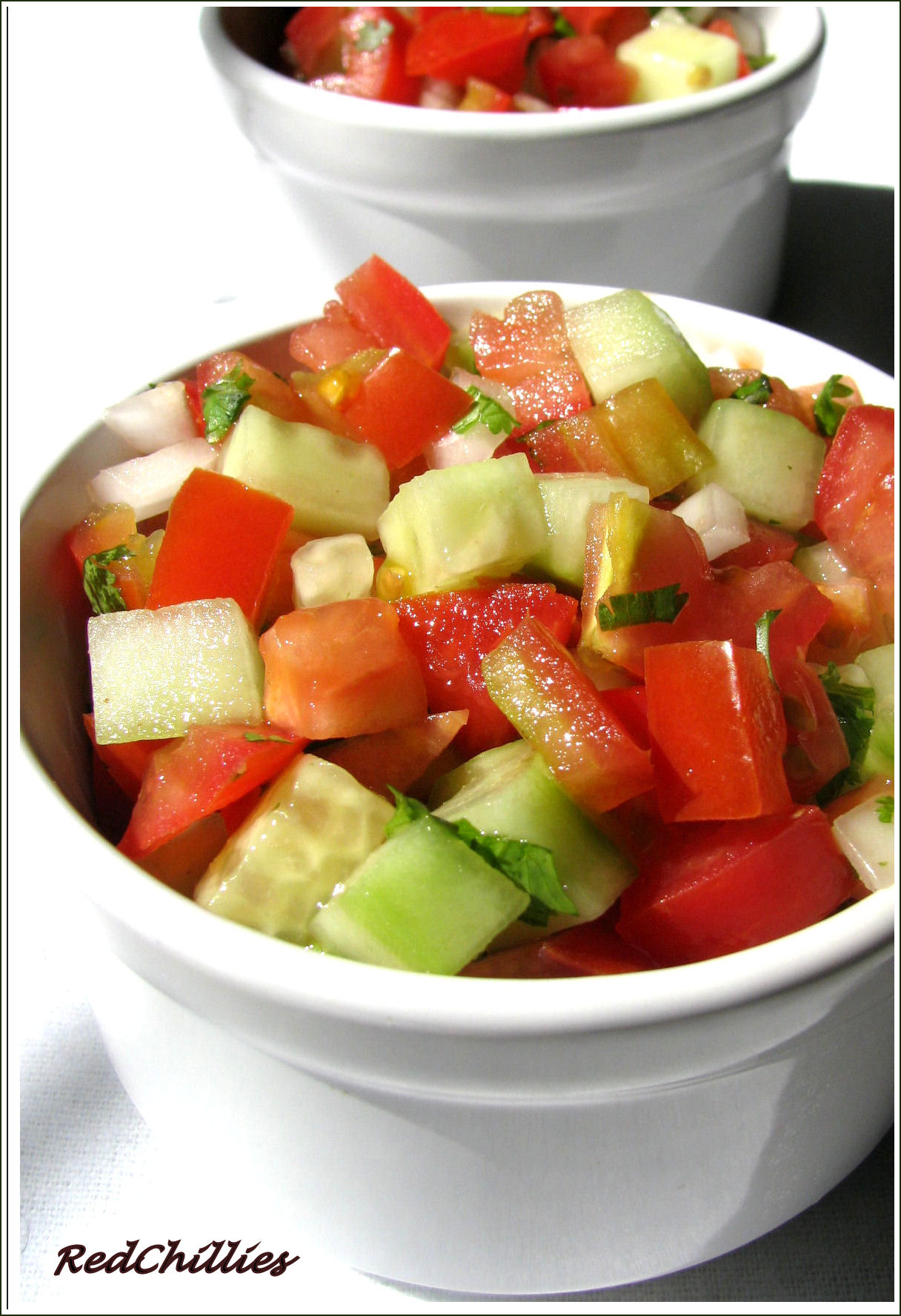 Amidst all these, if you are wondering what I am trying to say and asking where the recipe is, then here it is in just a minute. OK OK I was just trying to take stock of my life. After all this is an easy salad to make and I need something to fill up in the space isn't it? J This is an easy, healthy recipe to put together and I make it for dinner.
Ingredients
2 medium tomatoes

1 small onion

1 small cucumber

Juice of a lemon

1-2 slit green chillies

Handful of coriander leaves for garnish

salt
Method:
·         Peel the cucumber and chop into fine pieces. Chop the onion and tomatoes also.
·        Mix all this together; add salt, green chillies and the lemon juice. Garnish with coriander leaves.