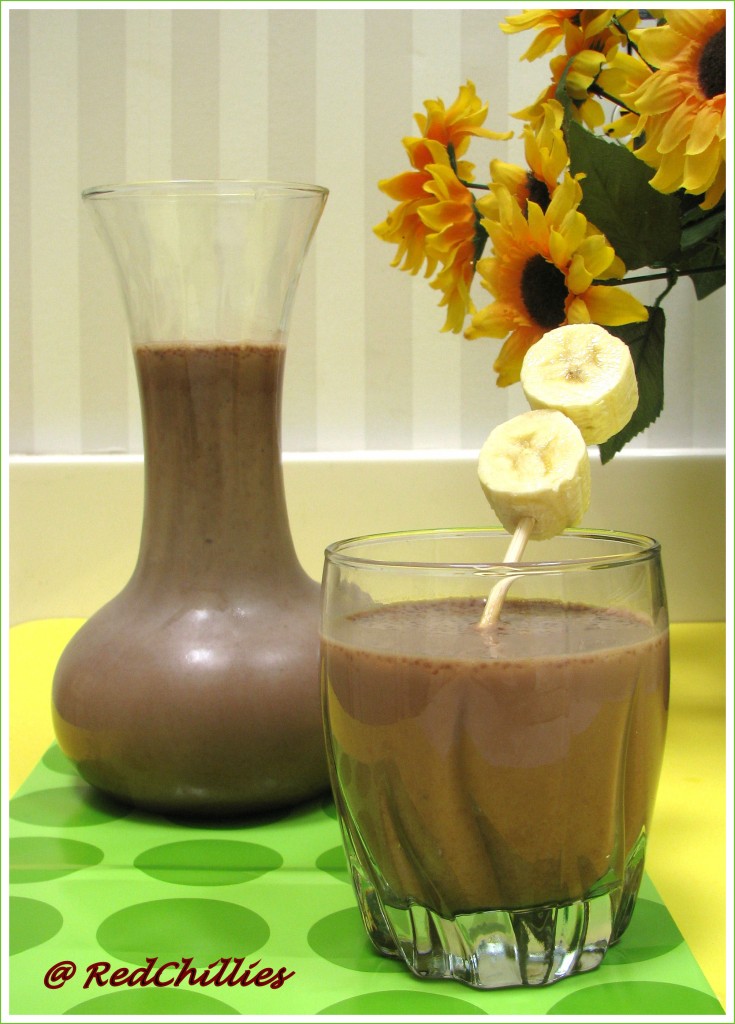 Last week was pretty hectic both on the work front as well as on the personal front. Right from the get-go on Monday up to Friday we had crazy schedules and other things lined up one after the other. Dear Husband was also out of town for couple of days and that just piled more work on me. Never the less I was very happy to see the weekend come by and was able get some rest and relaxation.
Another good thing that happened during the weekend was that we had invitation to dinner on Saturday and Sunday at two different friend's place. So that made me stay away from the kitchen and try my hand at little experimenting and also reading books.
I had been eyeing this recipe for a long time now. I had seen this on many blogs and also in the book "Joy of Vegan Baking". The weather was pleasant and seemed very apt to try out this cold and soothing drink.
For this week I am not totally out of the woods yet as we have an up-coming release this weekend, but the personal part does not seem that bad. Also we have the Memorial Day long weekend coming up so that will make up for any stress caused this week J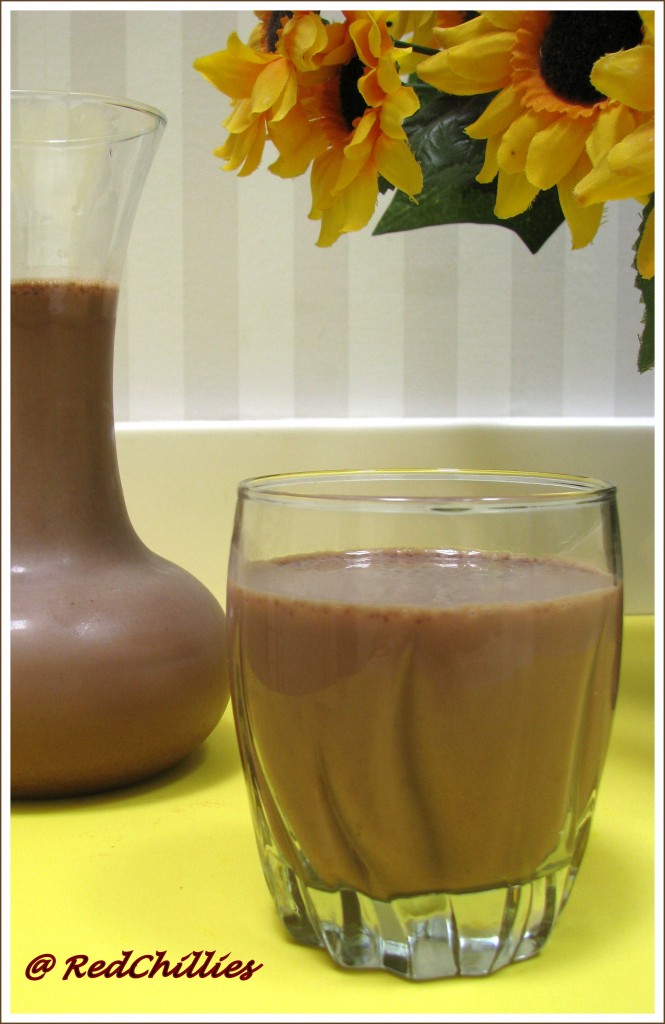 Ingredients:
2 cups milk ( I used low-fat)

1 ripe banana

2 Tbsp unsweetened cocoa powder

3 Tbsp sugar/honey

1 small cup vanilla ice-cream (optional)

Cinnamon a pinch (optional)
Method:
Peel the banana and chop the banana into 2-3 pieces. Run it through the blender and make it into a paste.

Add the remaining things to the blender and blend well. Serve cold.