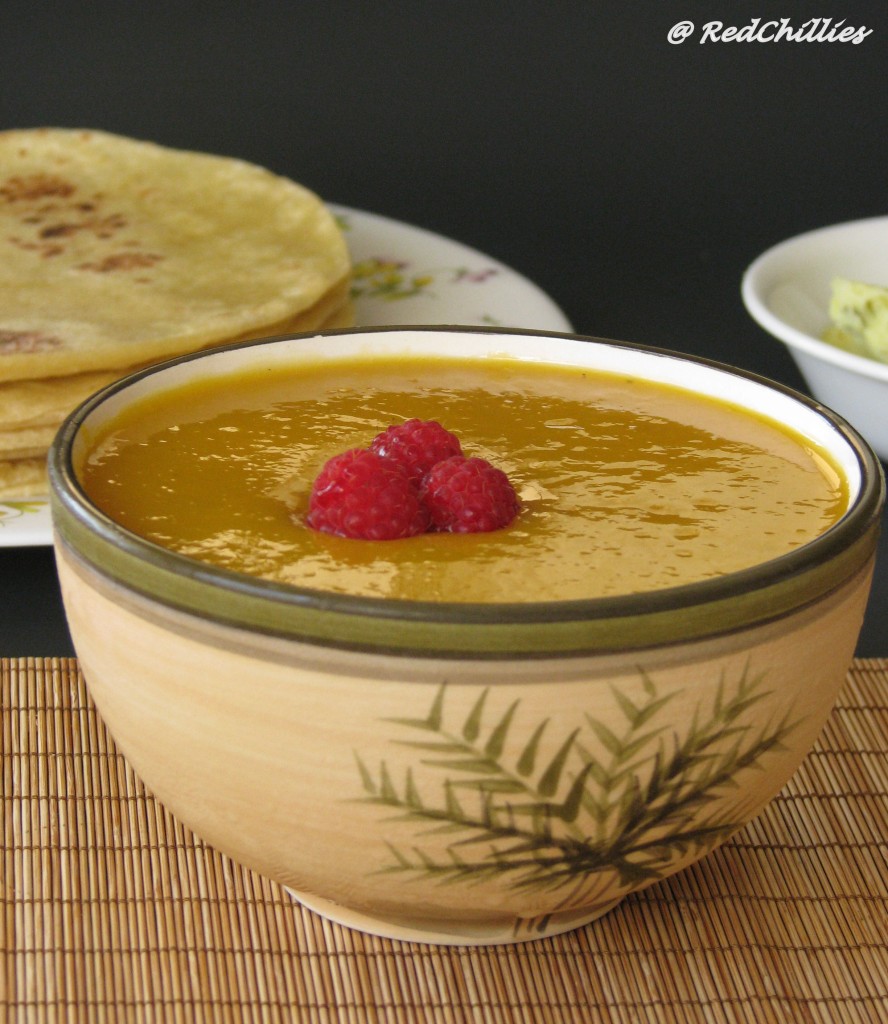 Labor Day came and went by and it is almost time to say good bye to summer. Even though technically the there are few more weeks, it is viewed as the official end of summer. Along with it, we say adieu to the King of Fruits, the hunky MangoJ.
I made this Aam Ras a few months ago, but I did not get around posting it. Now that Fall is just around the corner, I thought this is a good time to clean up the pending posts and do a fresh start for the next season.
Aam Ras can be roughly translated as Mango Juice, a thick one that is. This is more like a Mango Milkshake, can be made in about 5 minutes and does not involve any cooking. In Maharashtra and Gujarat people have Aam Ras along with Pooris or Chapathis for Breakfast/Brunch. The combination of AamRas Puri or Aamras Chapathi is to die for! Another Gujrathi friend of mine said that this is served along with Dhoklas in weddings/special functions.
For me personally this is one of my favorite Mango desserts. I enjoy having chilled Aam Ras in a small bowl after dinner, curl up on a cozy sofa and savor every bit of it (licking the spoon front and back) J. This is not only simplicity at its best but very comforting too! Giving a notion that at the end of the day, all is well in this world.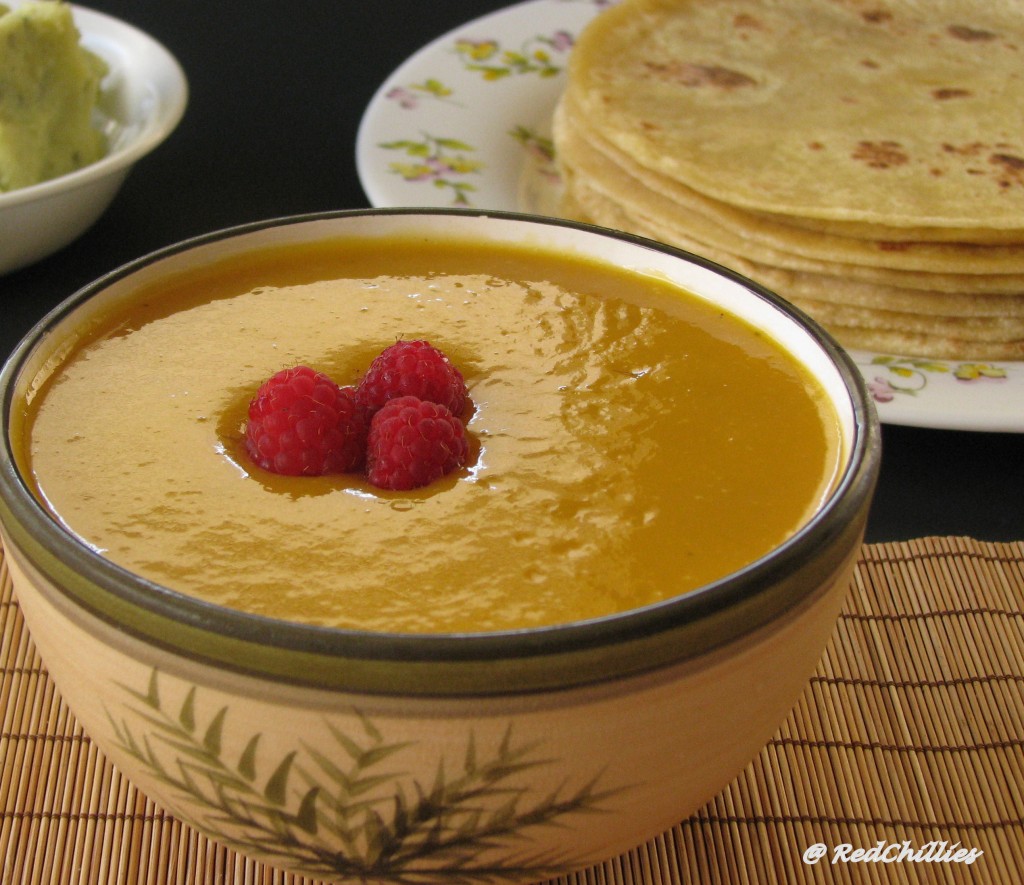 Ingredients:
2 mangoes (completely ripe) (resulted in about 4 cups of fruit pulp)

1 cup powdered jaggery/ sugar (increase depending on the tartness of the mango)
Method:
Peel the mangoes and extract the pulp or cut the flesh into small pieces (Toss the pit of course).

Add the sugar/powdered jaggery and then mix well. Stir in between and let it sit for a while. I personally prefer jaggery to sugar for this.

Blend with milk and make a a thick fine paste.

Finally add the powdered cardamom, mix well. Chill before serving.
Tastes excellent with Chapathis/Rotis, Pooris and Dhoklas.