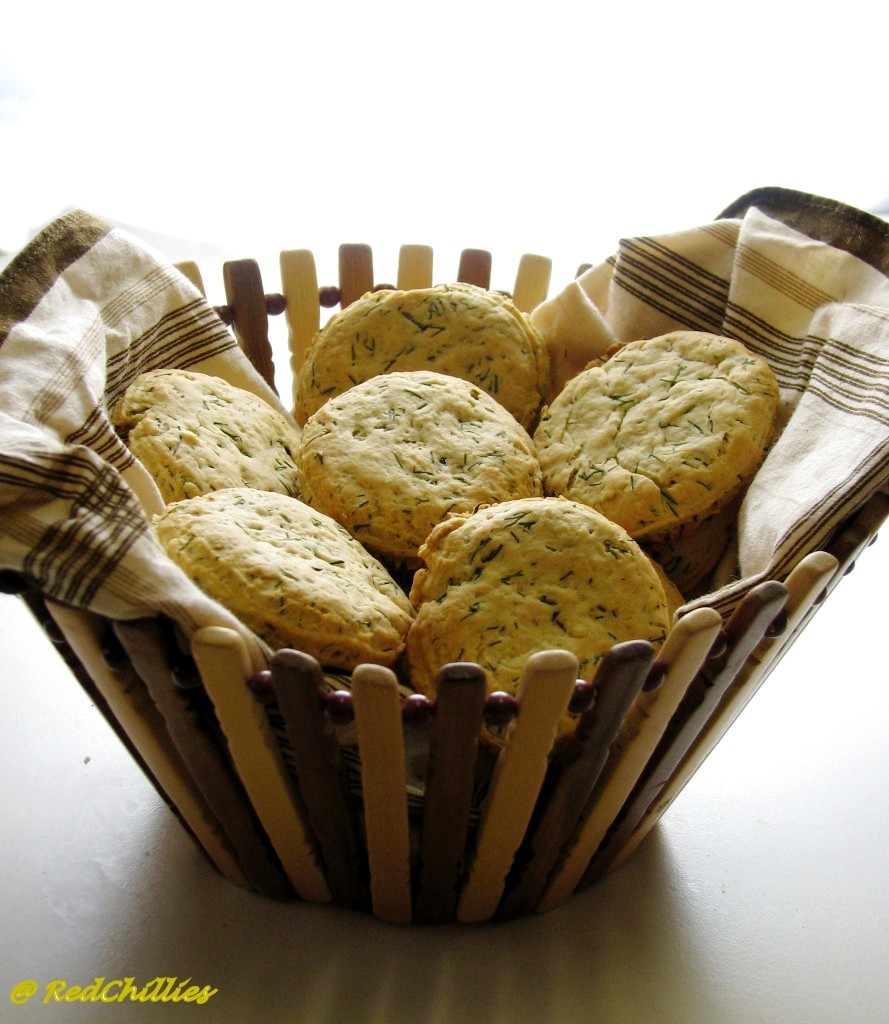 I was in dual mind while putting together the post; should I or shouldn't I post this recipe?  Why the quandary you ask? Well frankly, the biscuits did not turn out the way I had anticipated. They were not flaky and also they did not puff up as I had expected them to be. But then taste wise they were just fine. To avoid any confusion, I am referring to the American style Biscuitsand not the British/Indian type biscuits/cookies.
Now this was my very first attempt at baking Biscuits. The biscuits that we get in the restaurants are flaky, fluffy and soft on the inside. After looking for recipes over the internet, I narrowed down some of them and bookmarked them. My major sources of inspiration while baking were from here and here. The recipe seemed so easy to put together, all were readily available ingredients and did not take any time to bake. I had some time yesterday and decided to give it a try. So as I said earlier, my experimentation was not successful.
As I think through what went wrong, I think there were some oversights from my end. I have put them in the notes section and hopefully that will overcome some of the problems. I will definitely try this again in days to some after doing some more analysis.
OK, so now coming back to the question that I had; should I be posting this? After much reasoning I decided to post this anyway. Not as a recipe but more as a note for me for future use. I have added some notes that will be hopefully useful to others.
Dear readers, if you have been baking this, then I would like to hear your experience as well.
Notes: (Do's and Don't's)
 Do not use non-fat yogurt for this. It is best to use buttermilk in this recipe.
 Do not use melted butter to make the dough. Use softened or grated butter.
 The dough should be thick and sticky and not dry.
 Do not over knead the dough.
 Brush some butter on top of the biscuit before placing in the oven.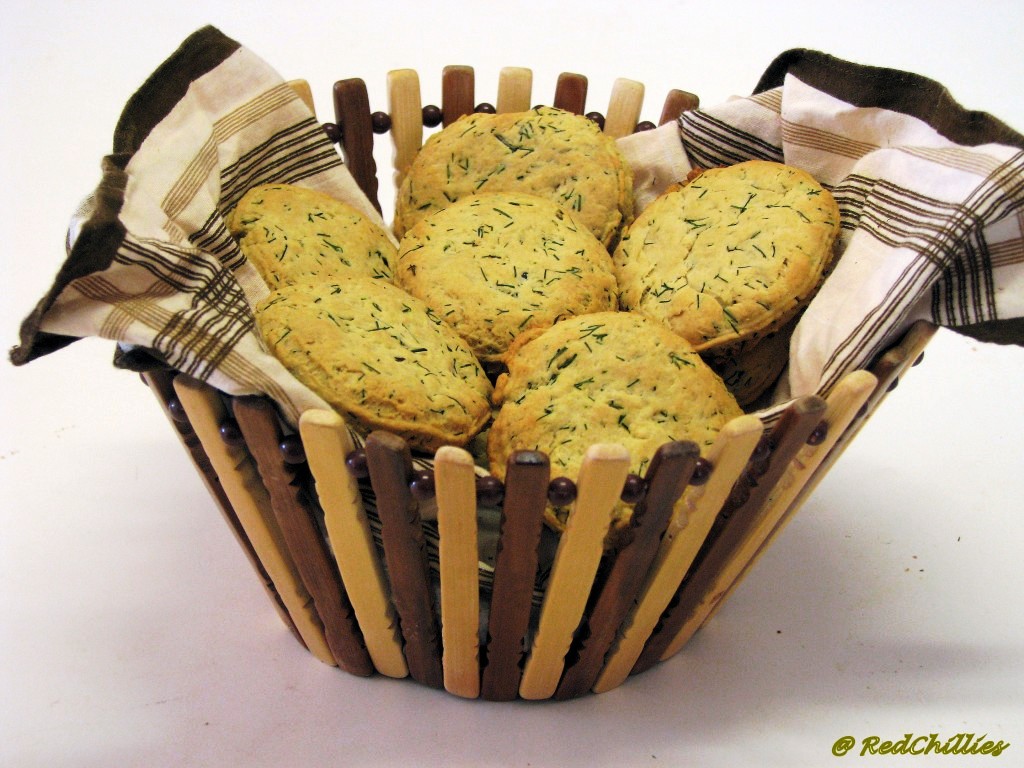 Ingredients:
 
1 cup All Purpose Flour
 1/3 cup chopped dill ( I used fresh)
 ¼ cup butter
 ½ tsp baking soda
 1/2 tsp baking powder
 3 Tbsp Yogurt ( recommend using full fat yogurt or butter milk)
 salt
Method:
 Pre-heat the oven to 425F.
 In a big bowl mix the AP flour, baking powder, baking soda and salt.
 Add in softened butter and mix until flour crumbs are formed.
 Add the chopped dill and yogurt to form thick dough. Knead about 8-10 times. 
 Place the dough on a floured surface and using a rolling pin, roll out the dough to about 1 inch thick.
 Using a cookie cutter or just from a lid, cut out circular discs from the dough.
 Place them on a baking sheet. Brush the melted butter on top of the biscuits.
 Bake in the oven until they get light brown, for about 15 minutes.