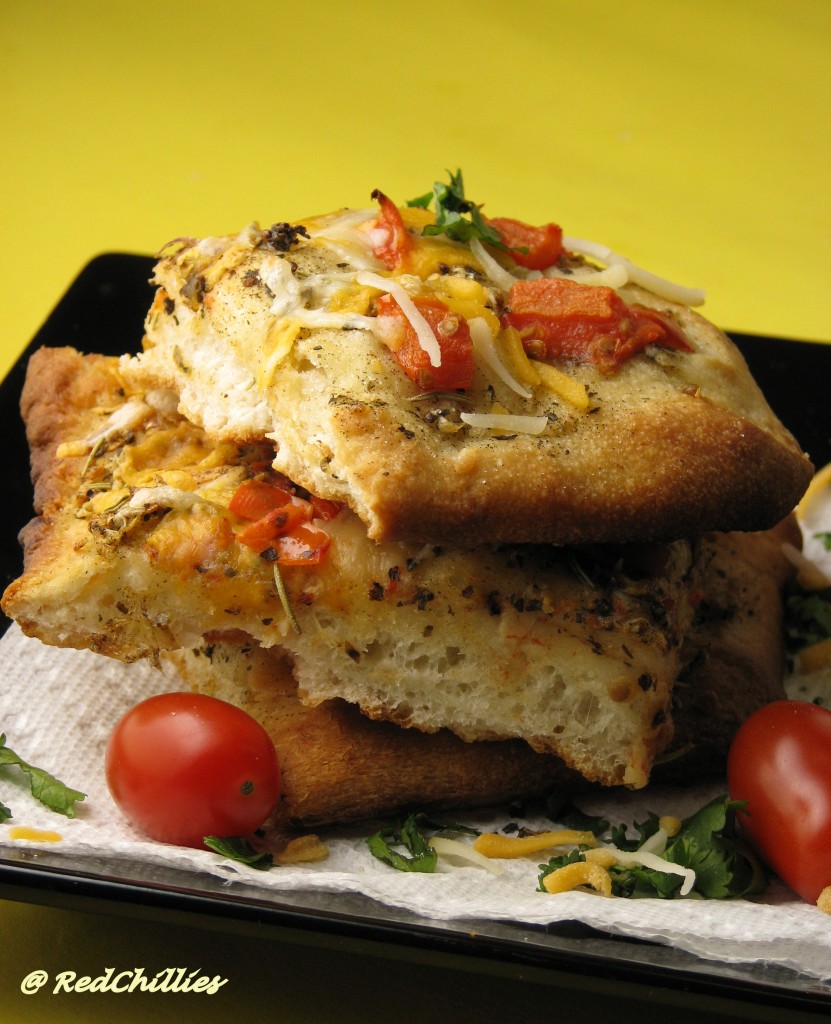 Let me start with a question before I start off with the recipe. You borrow a cookbook from the library, you find about 10 recipes that you like and plan to try them in coming weeks. Ok, so you need to refer them in days to come. What do you do?
You write down all the 10 recipes in a notebook verbatim.
You make some shorthand notes of the recipes. (which only you understand :-))
Go online and buy that book.
Other ( I would be interested in knowing this option)
OK, so I borrowed this Pillsbury Bake-Off Book from the library few weeks ago and liked some recipes. So I kept thinking how do I store these recipes so that I could reference them in the future? Scanning was out of question as it was a hard cover and a thick book. I was hoping that I had found this recipe online rather than in a book.
I kid you not when I say that for about 30 minutes (maybe even more) or so, it did not occur to me that I could actually write down these recipes in my diary. When the thought dawned, it was a sense of déjà vu about writing. Frankly it has been ages since I wrote something decent in a book with a pen (No, scribbling the meeting notes, making references at work does not count). Everything is done online, through the computer, searching, bookmarking recipes etc.
Gone are those days when I used to write dozens of sheets during the exams, sitting at a stretch for 3 hours (or was it four) churning out answers after answers. Ok that was a decade ago and now for the past 3-4 years I have lost my writing touch.
So what did you with those recipes, you ask? Thanks for asking, but I returned the library book, without writing one single line; hoping that one fine day I might find that book again and try other recipes. Sigh!
OK back to the recipe. I found this recipe in the Pillsbury Bake-Off Book. This is an easy one, more so because of the usage of the store-brought pizza crust. I have not tried making the pizza dough from scratch yet. Not very healthy mind you, because of the usage of AP flour and the fat, but then it has some good herbs, tomato ect. So this is a semi-homemade, semi-healthy flatbread recipe. But we loved the taste and tastes good only when it is hot from the oven. If it cools down then it does not have that fresh, crisp taste. Good one for a quick snack, as an appetizer and a crowd pleaser too. Our son also had a slice of this and loved it.
Note to self: Make sure that the un-rolled dough is pressed and made as flat as possible, especially in the center. Otherwise the dough will puff up like a pizza while baking and will have a hard time to fit itself in the category of Flatbread.
While writing this post, I found that this recipe exists online too. Duh, why didn't I think of this before?
Recipe Source: Here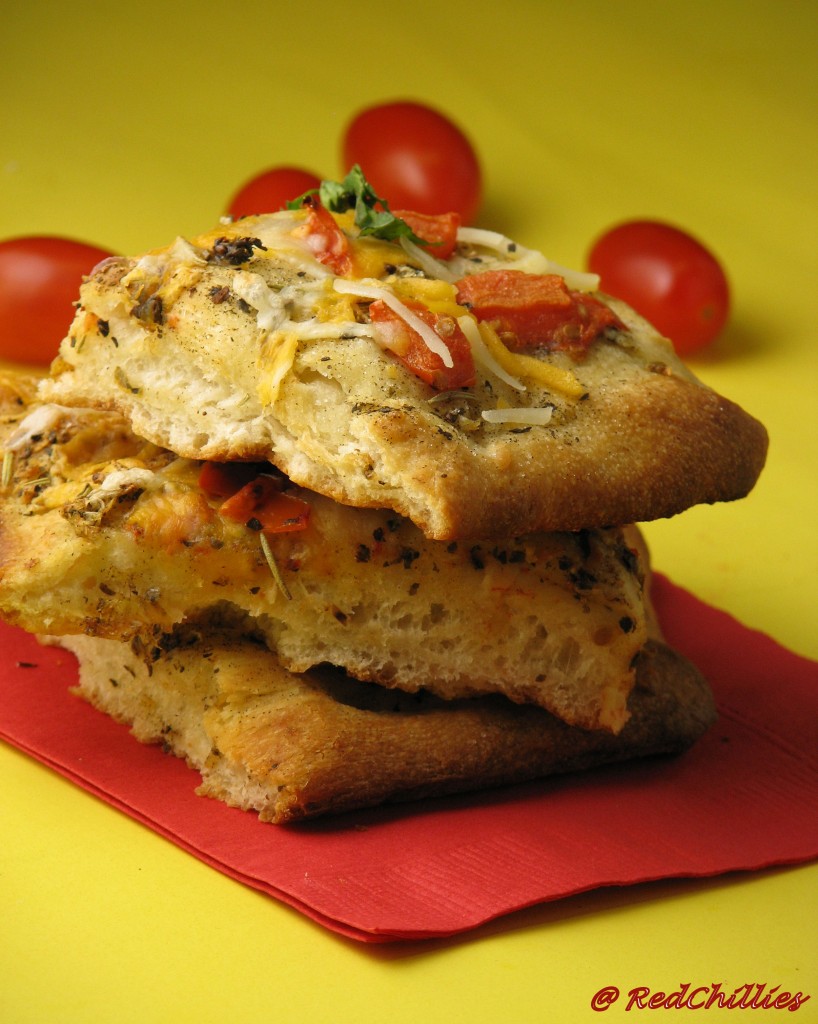 INGREDIENTS   1 can Pillsbury refrigerated classic pizza crust (13.8-oz.)
 1 tablespoon oil
 3/4  teaspoon dried basil leaves
 3/4 teaspoon dried rosemary leaves, 
 1 teaspoon grated garlic
 1 teaspoon chilli flakes
 1 small tomato
 1/4  cup shredded fresh cheese (  I used combination of cheddar and mozzarella)
PROCEDURE
Pre-heat oven to 425°F. Spray cookie sheet with nonstick cooking spray. Unroll dough; place on sprayed cookie sheet. Starting at center, press out dough with hands to form 12×8-inch rectangle.
In small bowl, combine oil, basil, rosemary, salt and garlic; mix well. Brush this evenly over the un-rolled dough.
Chop tomato and crush it slightly. Spread tomato over dough. Lightly sprinkle the chilli flakes.
Bake at 425°F. for 5 to 9 minutes or until edges are light brown.
Remove from oven. Sprinkle with cheese. Return to oven; bake an additional 2 to 3 minutes or until cheese is melted. Sprinkle the chopped coriander leaves. Cut into squares and serve warm.