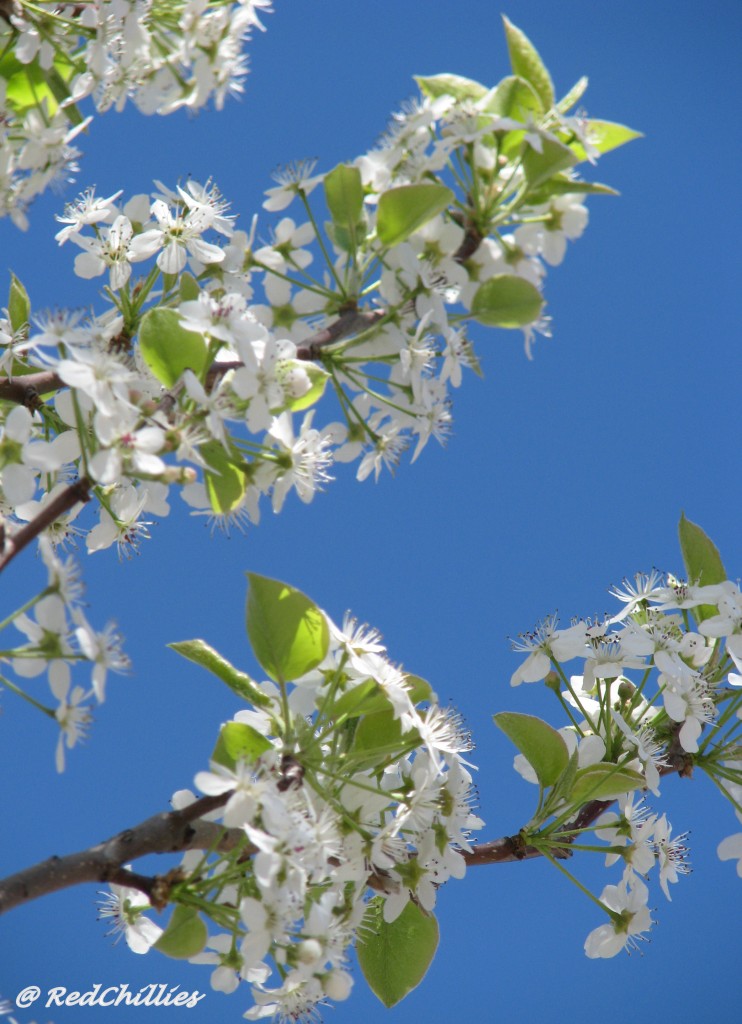 Wishing you and your family a very Happy Ugadi.  Yugadi means the start of an era and is the New Year's Day for the people Karnataka, Andhra Pradesh. It is the New Year for the people of Maharashtra also and is called Gudi Padwa. May the New Year be a blessed one with peace, prosperity and happiness.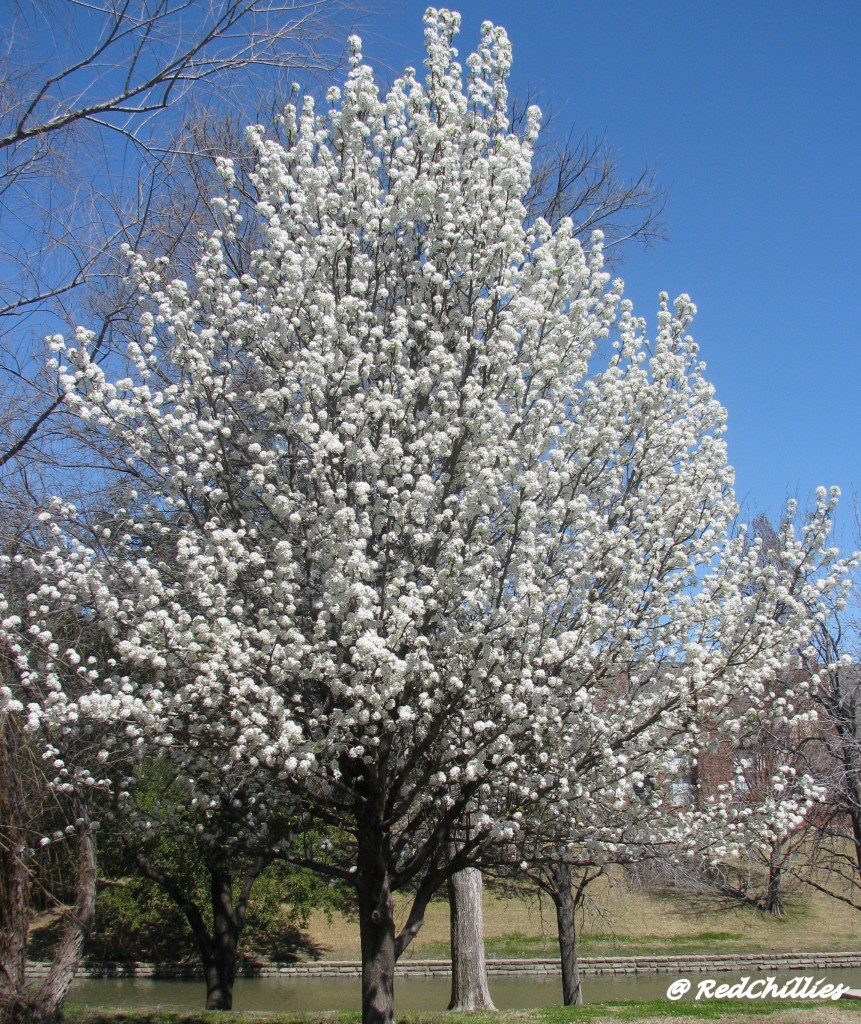 I wanted to share some pretty pictures of Spring. Even though the official start of spring is 5 days away, we have been experiencing pleasant weather (knock on the wood) and picturesque view for weeks now. The trees that were barren few months ago are springing back to life. Nature knows when to change isn't it? It makes its own call and does not need an official time table.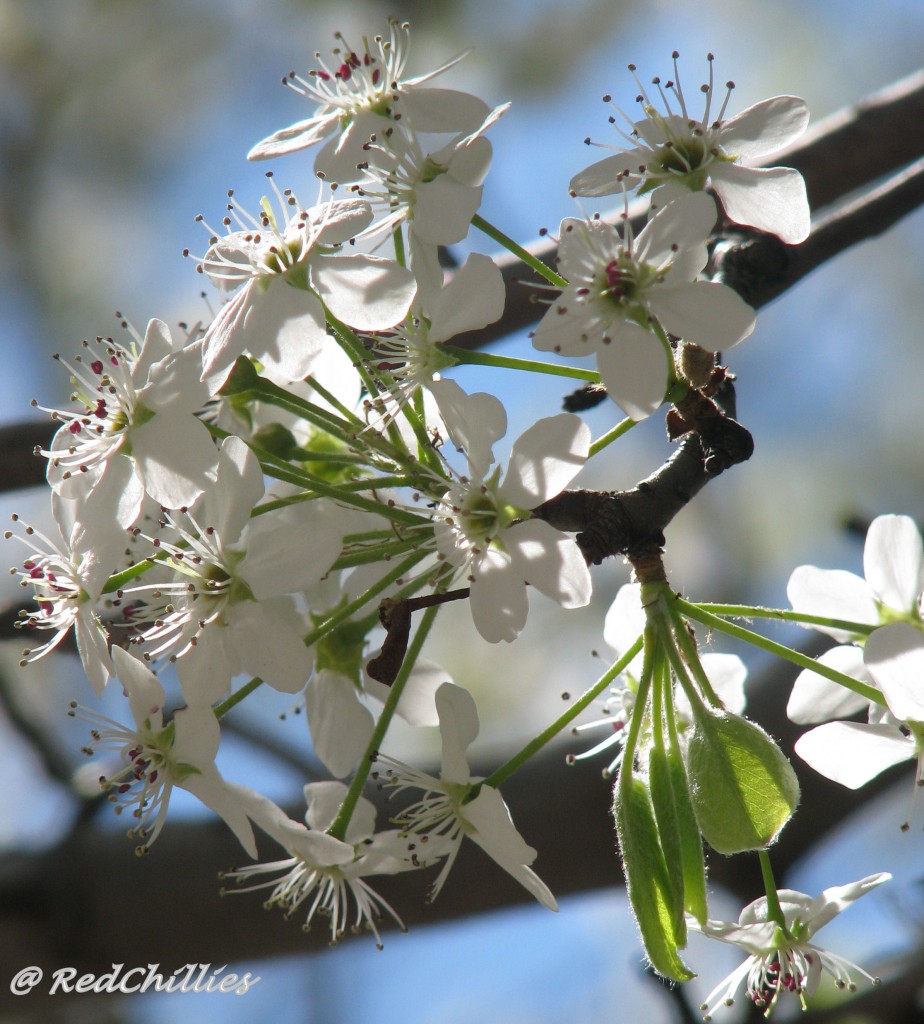 I am not sure what this tree is called, but all I can say is that the change is stunning. The tree which was completely bare during winter has changed overnight at the onset of spring. The tree which did not have one single leaf now has thousands of beautiful white clustered flowers. Charming isn't it?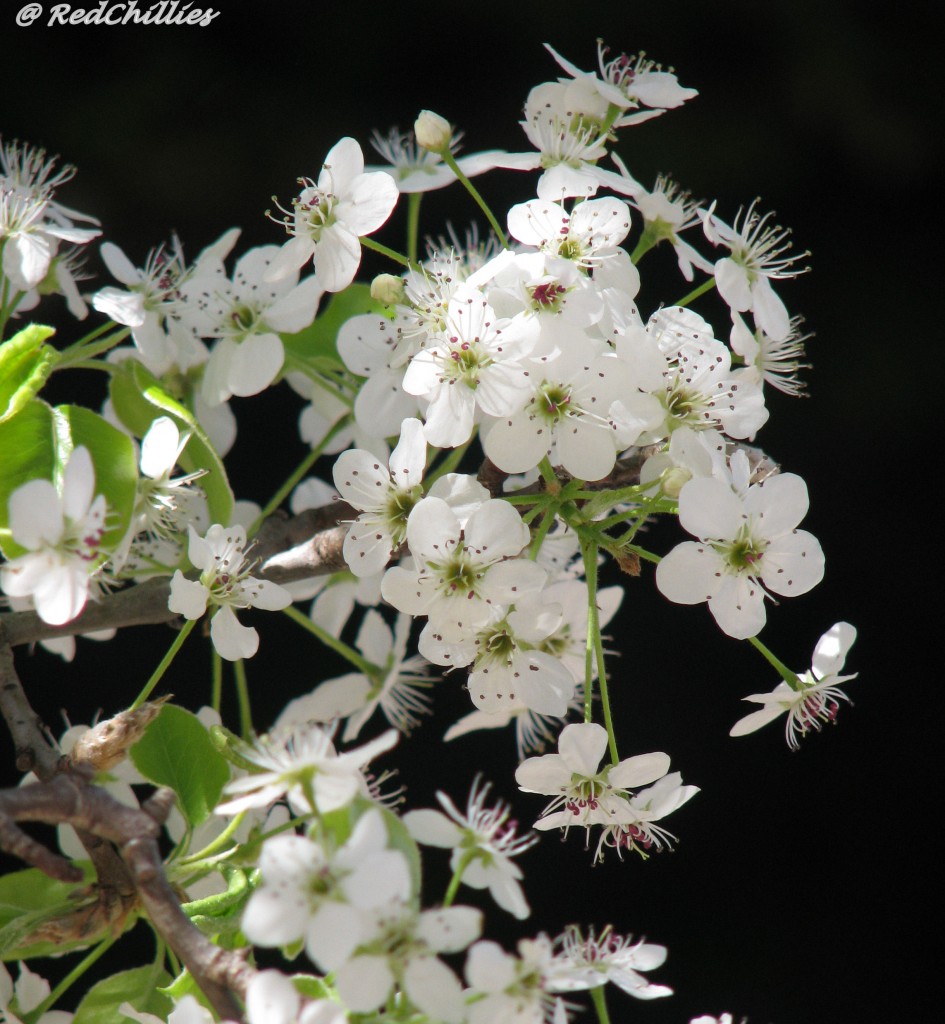 There are lots of them close to our house, in our neighborhood and also in our office premise.  (I have to sadly admit that, even though I have been in this place for years, this is the first time I am noticing and paying attention to nature's beauty).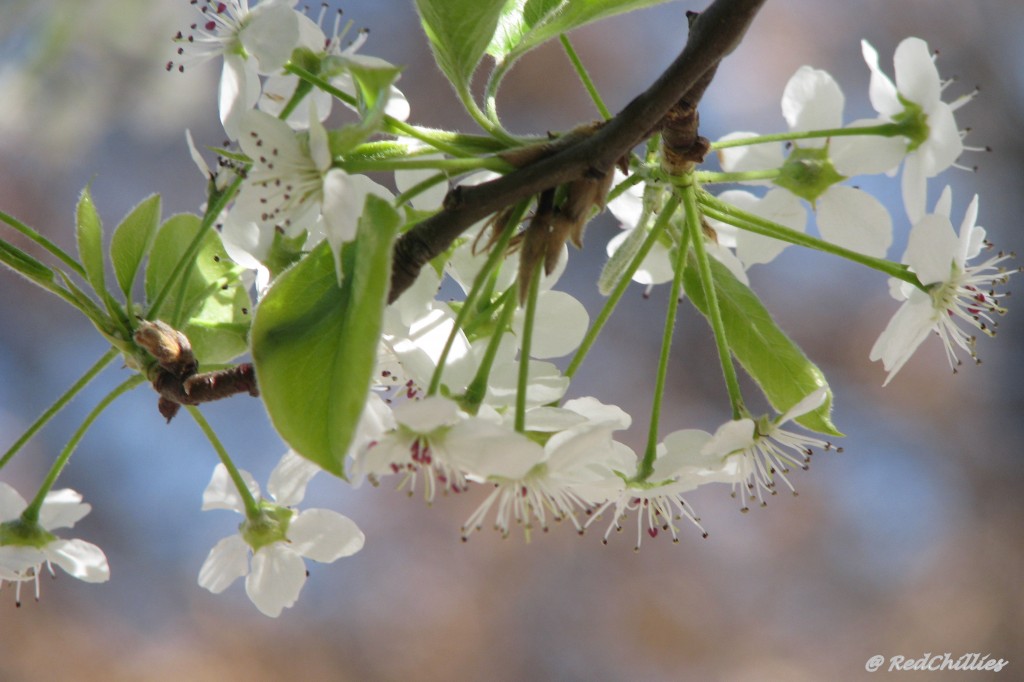 So during the weekend, I took some pictures and wanted to share with you all. Hopefully this way, the beauty will be etched in my memory for years to come. All the pictures here are from the same tree, except that I have taken them either against different background or at different angles. 
Before I sign off, wishing you all once again a Very Happy Ugadi.