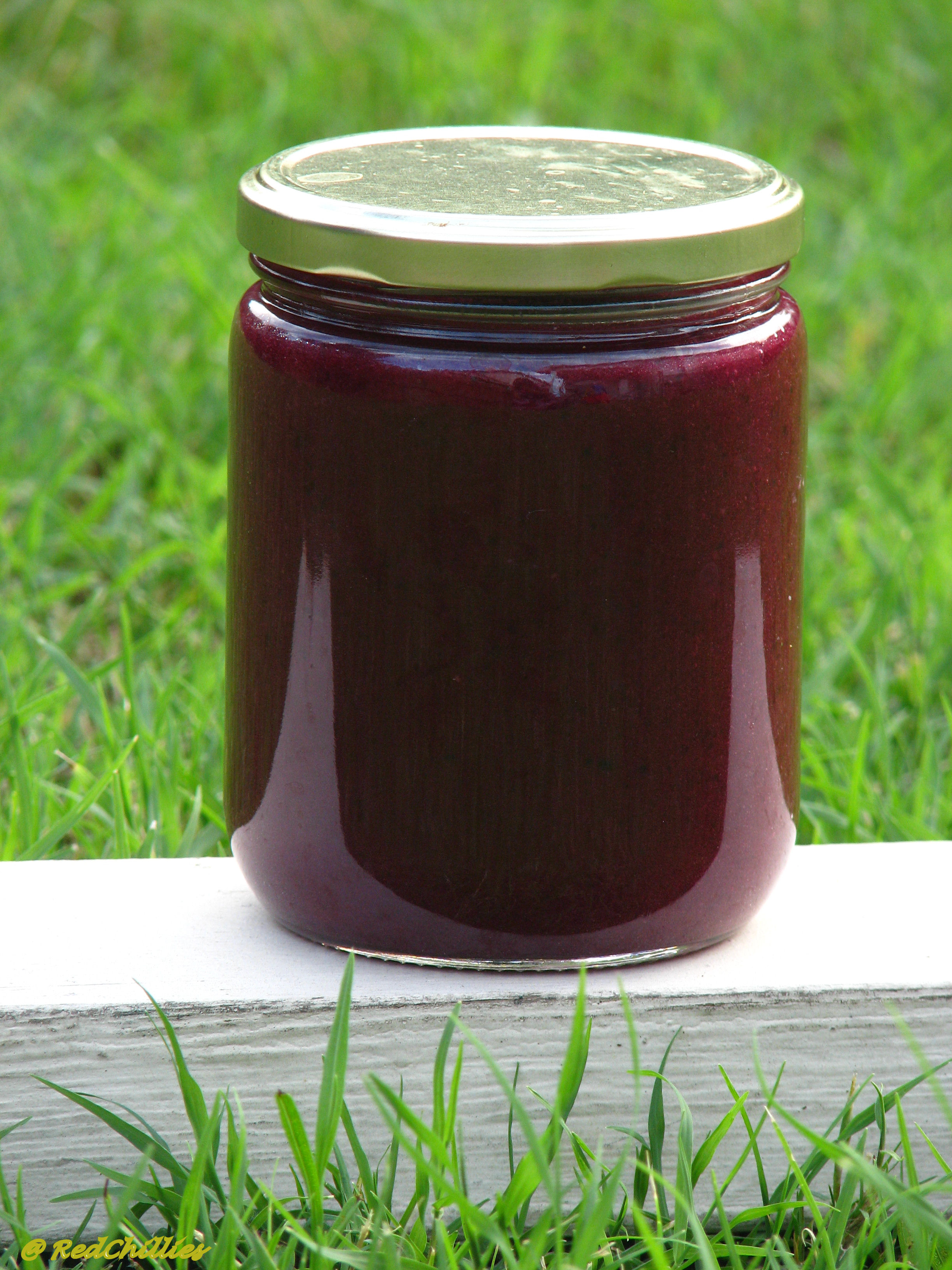 In our house DH is a huge fan of tea and has a wide range of tea collection. One of his weekend activities during summer is to brew a big pot of one variety and then refrigerate it. While serving he tops it off with ice, fruit juices, lime, mint etc.  This is a cool and refreshing way to beat the summer heat. 
Speaking of summer here in Texas it is at its peak and that means temperatures in the range of 100-110 F. It is hot and sultry both inside out with the feeling of thirst all the time. What better way to quench thirst than with some cool and refreshing ice tea topped with fruit juices/syrups? 
This time we decided to make our own Blueberry Syrup, thanks to the splurge of blueberries that we had after our BlueBerry Picking escapade. We googled and after looking for some recipes we got an idea and came up with this one.
Fruit Syrups are very easy to make, and the number of flavors one can concoct are endless. Substitute raspberry or blackberry or strawberry or even a combination and that makes a terrific syrup. The uses of it are endless, use it on pancakes, toasts, toppings on cakes, parfaits, combination with lemonade, iced tea etc and the list goes on.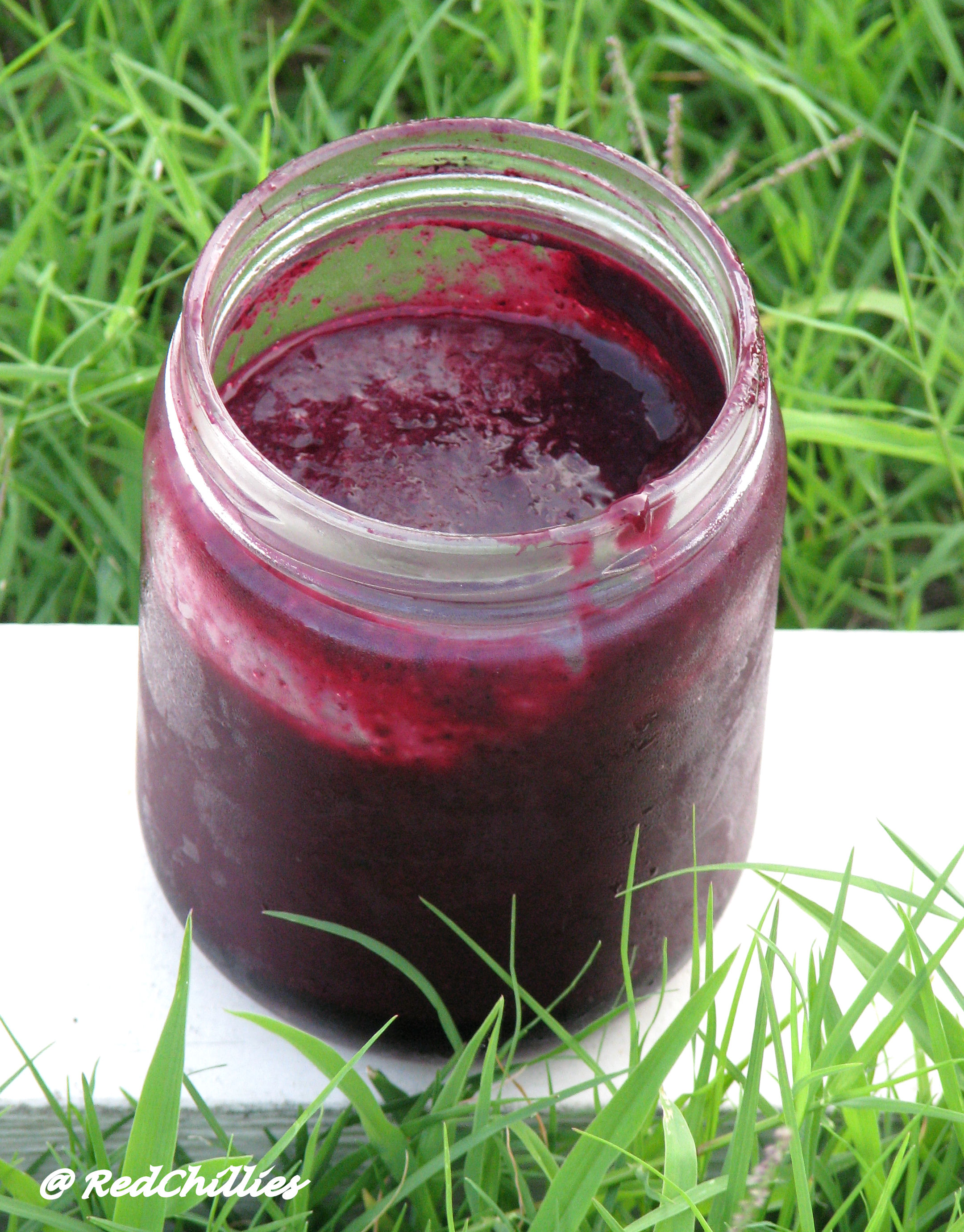 Blueberry Syrup Recipe
Ingredients
2 cups ripe blueberries
½ cup sugar (add more if you like it sweet)
2/3 cup water
Juice of a lemon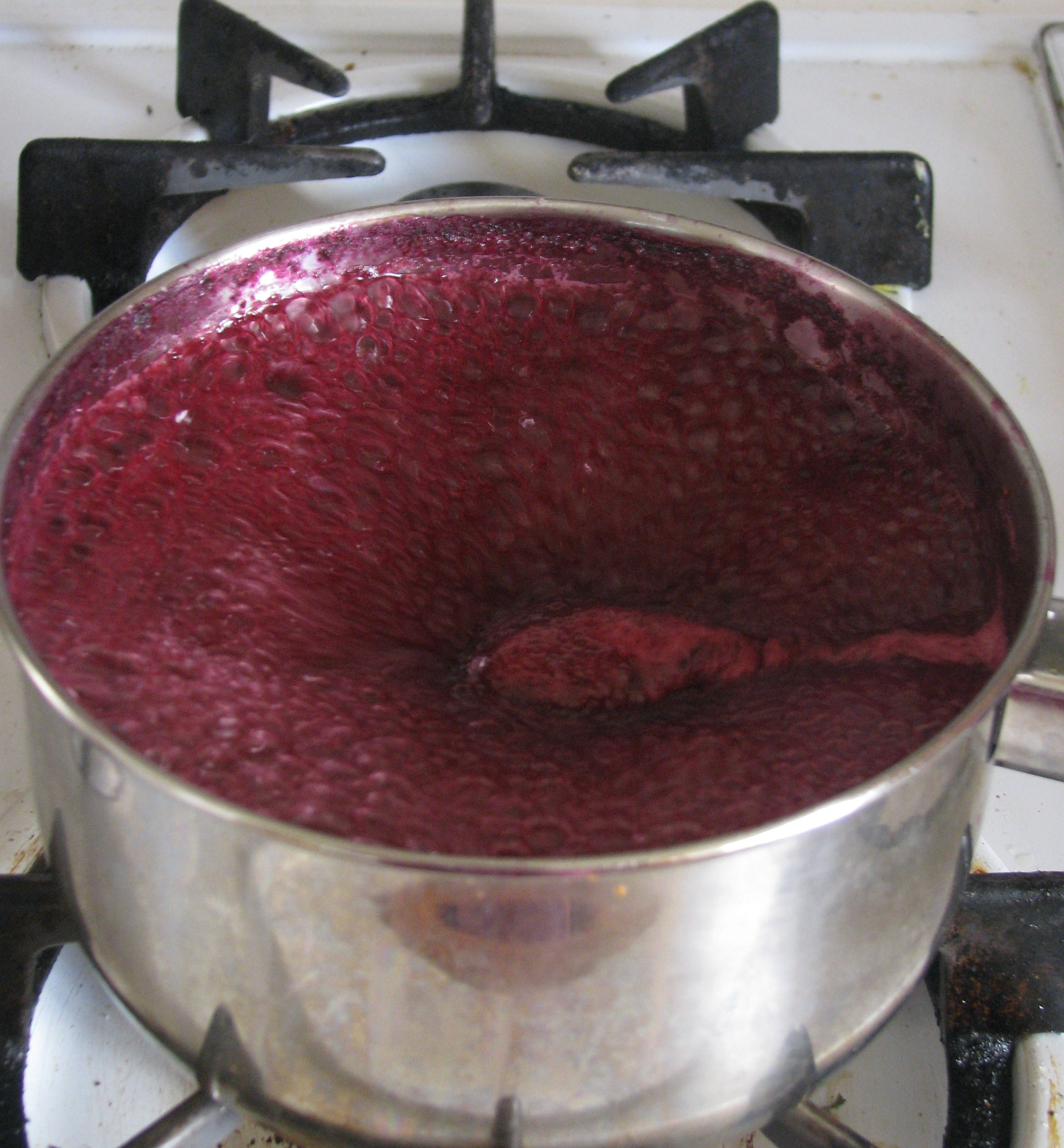 Preparation:
Heat a sauce pan on a medium and add blueberries, sugar and water. Stir in between making sure the berries and sugar do not stick to the bottom.
 The berries begin to break very soon, crush the berries a little with the back of a spoon/spatula.
Squeeze lemon juice onto the crushed berries and bring to a boil. Simmer for 15 to 20 minutes until soft.
Switch off the heat and cover it with lid.
Strain the berries through a sieve into a glass container.
Optional: Instead of sieving grind the berry mixture in a blender (after it has cooled down) and store in air tight container. This is what we did, as we did not want to loose the nutrition.
This can be store in the refrigerator for about a month.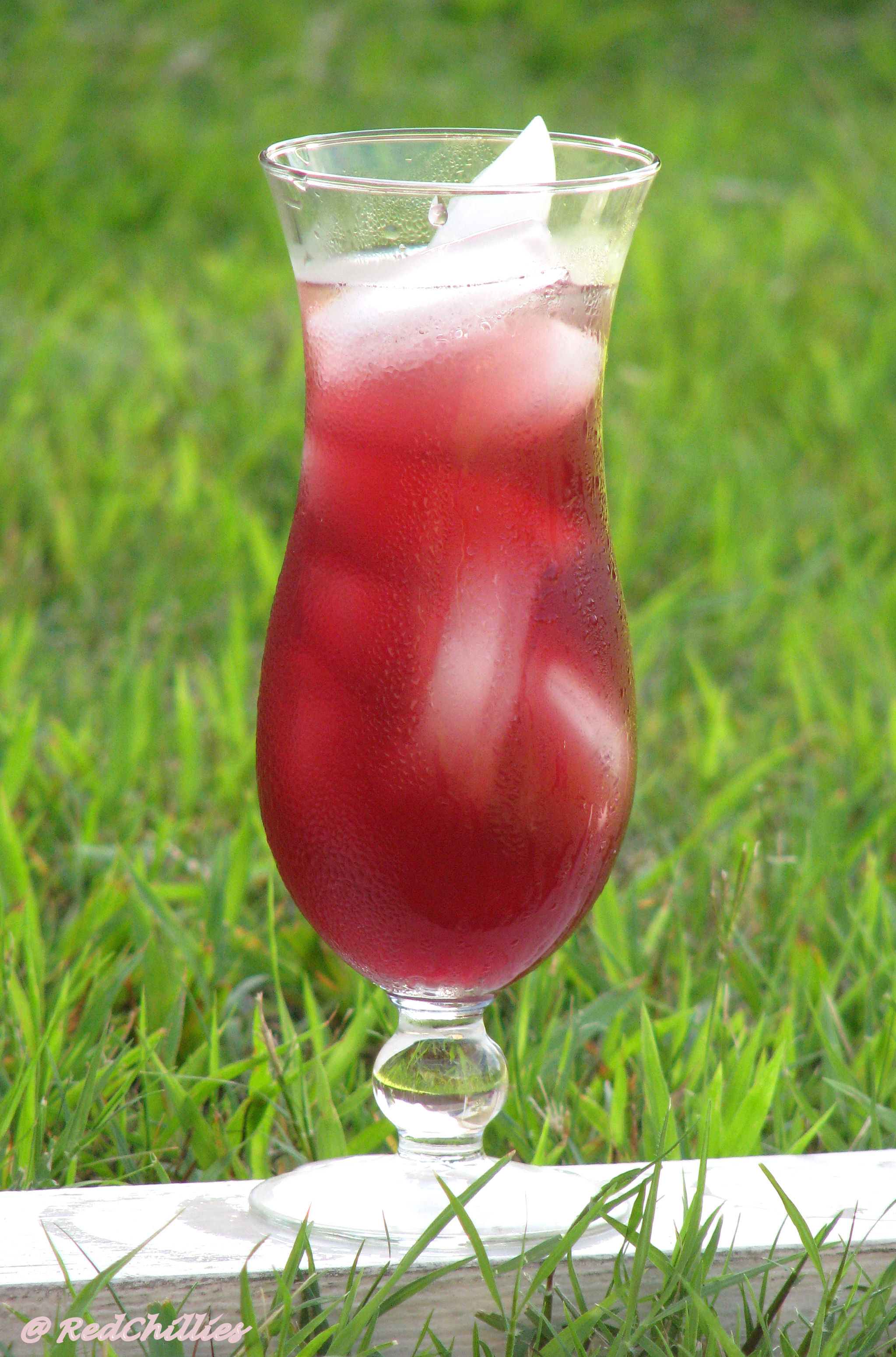 Blueberry Iced Tea Recipe
Ingredients
2- 3 tea bags (any other tea like green/jasmine tea is fine)
1-2 spoons of Blueberry syrup (see above)
Ice
Preparation:
Boil water and then put in the tea bags and let it brew. When brewed remove the tea bags. Allow this to cool. Refrigerate to chill.
While serving add ice cubes to the glass, pour in the chilled tea and blueberry syrup. Stir well.