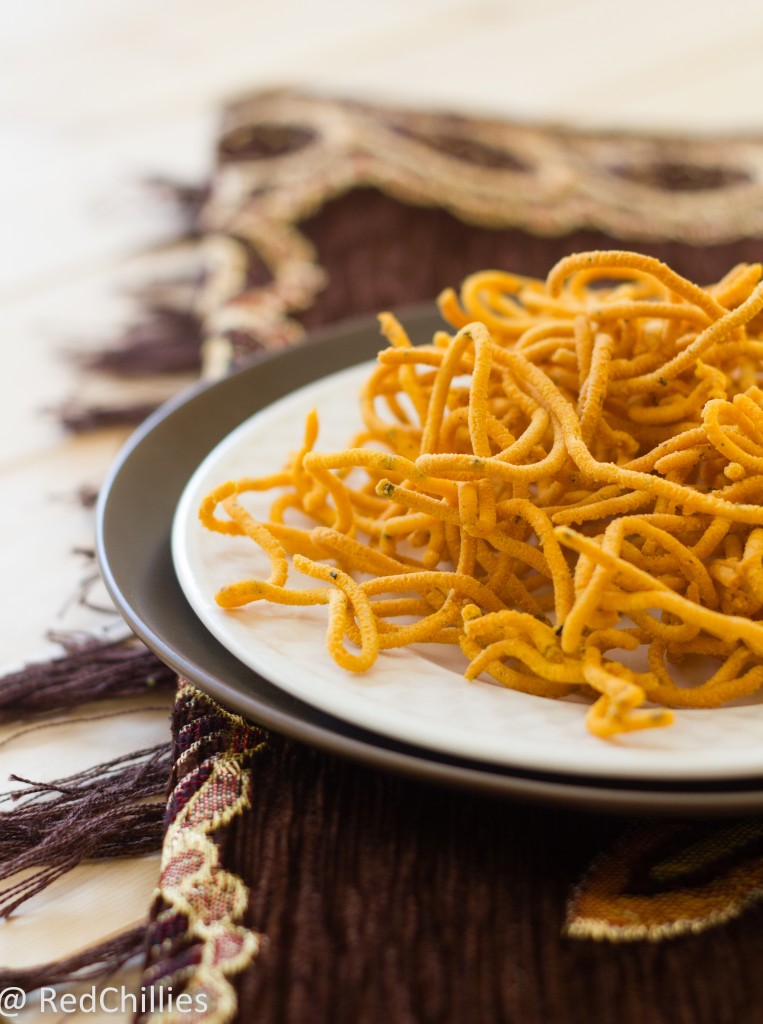 As I stand by looking at the calendar, I cannot help but wonder how fast the months of October and November have flown by. Days turned to weeks, weeks to months all gone by in a haze making me realize how little I have updated my blog.
Work has been pretty hectic to say the least with plenty of projects along the way. Even though the projects have been challenging and interesting the long hours and constant pressure has been draining leaving me no time to work on my hobby.
 That said we celebrated all the major festivals Dasara, Diwali, Thanks Giving along with family and friends relishing food and good company.
 I had prepared this Sev for Diwali as part of the 'faaral'. I have followed a simple and a trusted recipe for this. I do not prefer adding red chilli powder to the dough as I feel it takes away the taste after it is deep fried and so prefer adding crushed pepper instead.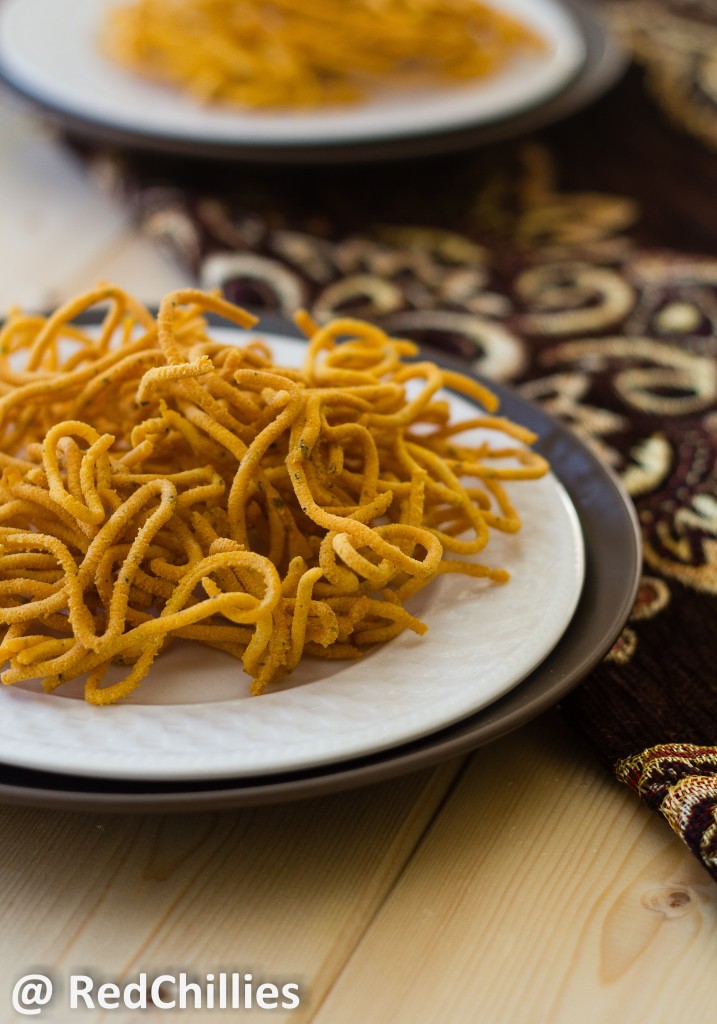 Ingredients: 
2 cups Besan flour/gram flour
½ cup rice flour
4 tsp warm oil
½ tsp crushed pepper powder
1 tsp cumin seeds
¼ tsp turmeric powder
a pinch asafetida powder
Salt per taste
Oil for deep frying 
Method:
Making the dough: Sieve both besan flour and rice flour onto a big plate. Add warm oil, turmeric powder, cumin seeds, asafetida, crushed pepper and salt and mix by hand so that the oil incorporates. Add water in intervals kneading and making soft pliable dough. Set aside and keep it covered for 10 minutes.
Meanwhile in a frying pan heat (on medium) sufficient oil for deep frying.
Take small quantity of the dough and fill it into a sev "press" and press out thin strands directly over the hot oil.
Deep fry on slow flame until it turns very light brown and crisp. Transfer it to plate lined with paper towel to drain extra oil.
Smash the big strands with hand to make bite size pieces. Cool and store in an air-tight container.
Note: If you are preparing large quantity of sev then mix only a portion and make the dough. Make dough as needed and then deep fry.