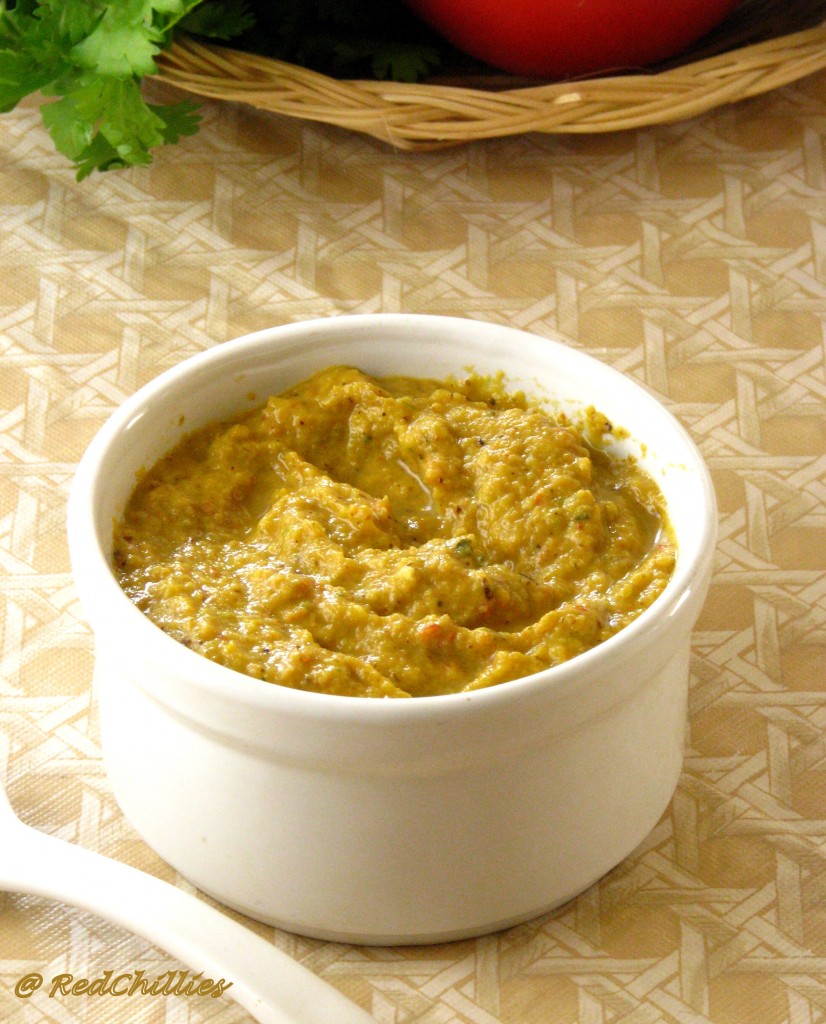 If you are like me and have the perception that chutney usually means the one that is made of coconut and that it is eaten with idlis or dosas, then you will be in for a good surprise. For this chutney has no trace of coconut in it and can be eaten along with plain rice.
I learnt this recipe from my colleague Sudha, after tasting her delicious Lauki(Bottle gourd) chutney. She had brought the chutney along with rice and dosa and I was very pleased with the taste. I got the recipe from her and tried it during the weekend; since I did not have bottle gourd I used Zucchini instead.
The flavor of cooked zucchini is hardly felt in this chutney. It is overpowered by that of roasted cumin seeds, urad daal, garlic and chillies. To me it felt like regular coconut chutney, with similar consistency and the usual spicy tangy flavors.  As a bonus this chutney is nutritious because this is just a combination of veggies and spices.
If you have never tasted this before, then I recommend you to try this once. Zucchini could be substituted with other bland vegetables likeLauki/Bottlegourd or even ridge gourd. This is simple to make and can be made with just regular ingredients on hand. Goes well with Idlis, Dosas, chapathi or with rice. This can be made ahead of time and stores well in the fridge for about a week.