Dosa is a perennial favorite, a star of all the seasons and a choice of young and old alike.   It's a savory pancake, usually made of lentil and rice and is a staple food in South India. Typically they are crisp and golden brown on the outside and soft and fluffy on the inside. It is usually served for breakfast along with chutney and hot sambhar. 
Having grown up in the South of India (Bangalore), these crepes are a part of our lives. So much so that Dosa is a comfort and a go to food for us. I mostly prepare the regular dosa, but along with that try other variations as well; after all there is no dearth of the varieties.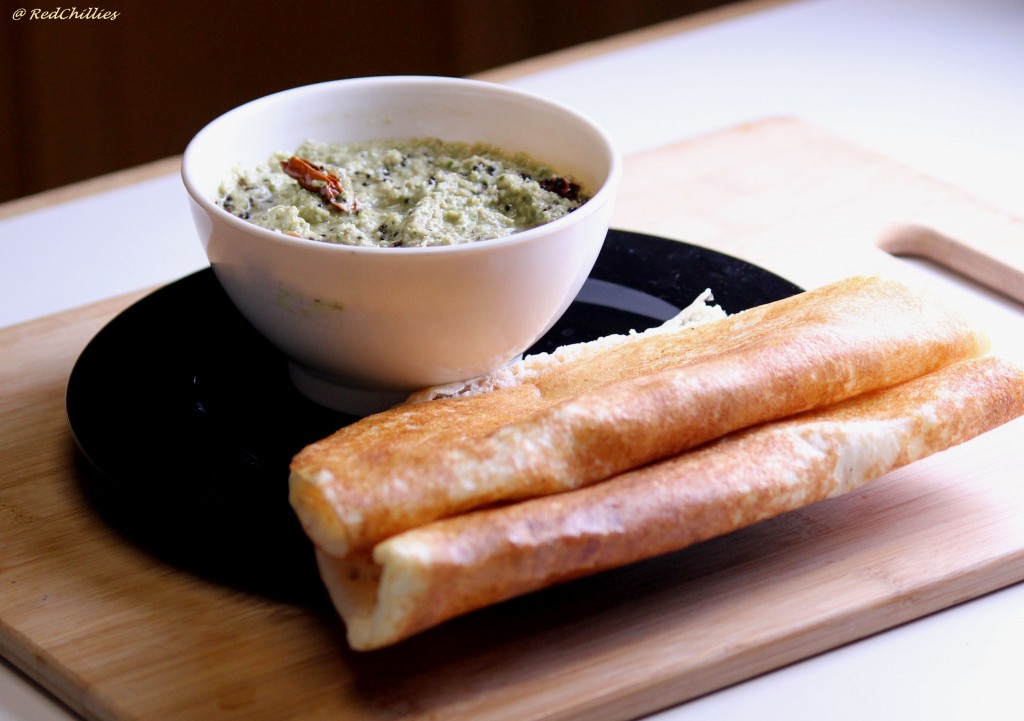 The other day I was going through my list of to-try Dosa recipes and it was a pretty long list.  This comes as no surprise as there variations of dosas as there are lentils, beans, whole grain, vegetables and also their combination. 
I was thinking of a good way to post these recipes; of course I could have stuck to the usual and post them randomly. But somewhere along I got the idea of posting Dosa recipes for the month.  Needless to say I liked the second idea better and decided to implement it. 
So folks announcing the Dosa Month here at Redchillies and that means through out the month of March, I will be posting only Dosa related recipes. 
These Dosa recipes will include
Recipes tried from various blogs
Sweet Dosa
Vegatable Dosas
Instant Dosas (no fermenting required)
Dosas with beans/lentils
No I will not be posting every day, but I will try to keep up with the pace which I usually do and post 7-9 recipes a month.
Readers/ Food Bloggers are welcome to join me and post Dosa recipes on their blog and link it to me here.  Hope to see you join me and share your wonderful creations. I am really excited to do this, so wish me luck folks!