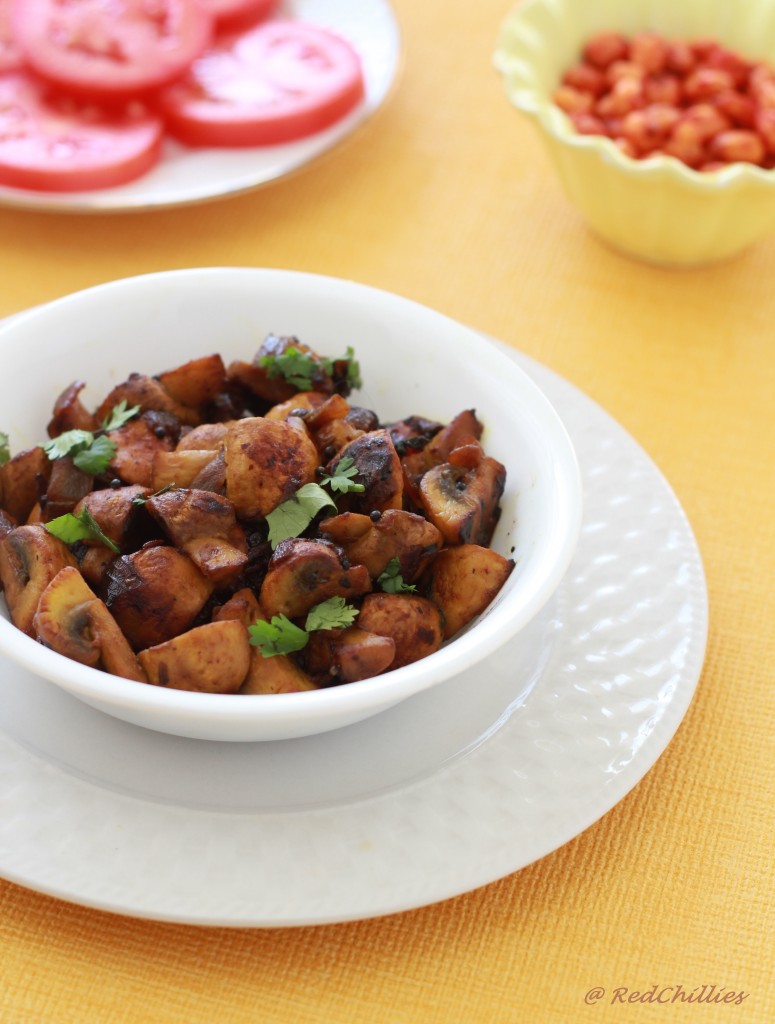 Growing up, mushroom was a rarity and something that did not get cooked often in our kitchen. But after living in the US for a while, I have developed an acquired taste to it and now beginning to like it. On the other hand DH and the kiddo have had no problems and like pretty much anything made with it. This dish was something that DH made for the kiddo over the weekend and we all enjoyed it.
This is a no-fuss, straightforward recipe which do not require too many ingredients. While preparing this dish, DH added only half of the tomato as the kid is not too fond of it, but we recommend adding at least two tomatoes while cooking otherwise the curry might get too dry. Also feel free to change the spices based on your own preference.
Ingredients:
4 cups mushroom( cleaned and chopped) ( I used button mushrooms)
1 cup onion (chopped)
2 small tomatoes
1 Tbsp ginger garlic paste
1 tsp chilli powder
½ tsp Garam masala
1 tsp Coriander powder
½ tsp cumin powder
1 tsp mustard seeds
Lemon juice
1 Tbsp Oil
Salt (per taste)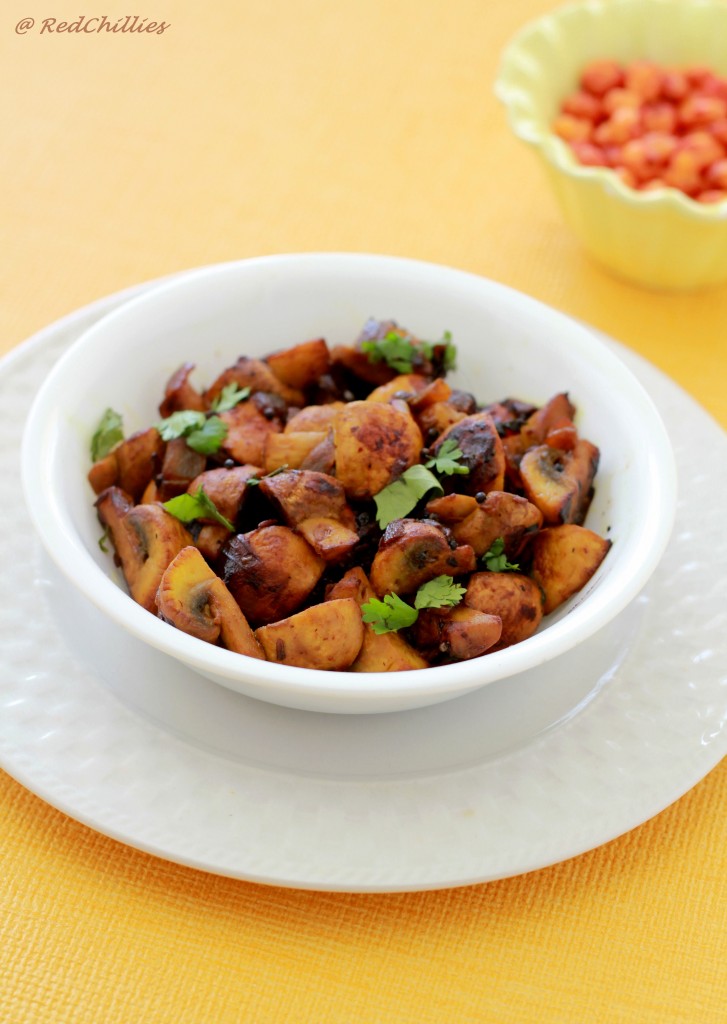 Method:
Wipe the mushrooms with damp paper towel or cloth. Do not soak them in water. After it is dry chop them to pieces.
Heat oil in a wide pan and add the mustard seeds. When they splutter add the ginger garlic paste and cook. Next add the chopped onions and fry till they become translucent.
Add chopped tomatoes, salt and continue to stir until they have become soft.
Add garam masala, coriander powder, cumin powder, red chilli powder and mix well.
Add the chopped mushrooms, little sprinkle of water and cover with lid. Mushrooms do not take a long time to cook. After a minute remove the lad and stir well.
Remove from heat and add the juice of lemon. Toss gently. Serve hot along with Rice, rotis.