When I saw her event for FIC Black or Purple I was intrigued to say the least. She wants us to send her food that has hues either of black or purple. I am not sure about purple, but to prepare food that has hues of black in my opinion is challenging.
  I walked around with my head shaking and wondered if she was kidding. I looked at the event detail again to confirm and well, I guess not and it is not even April. In all these years of cooking and experimenting in kitchen I have managed to burn bread, cakes, vegetables, masalas just about everything. Now that is black hue for sure, but I guess that is neither appealing nor appetizing for anybodyJ. I have used Kala Chana (black chickpeas), but even though it is called "Kala" (Black) it has a dark brown hue to it.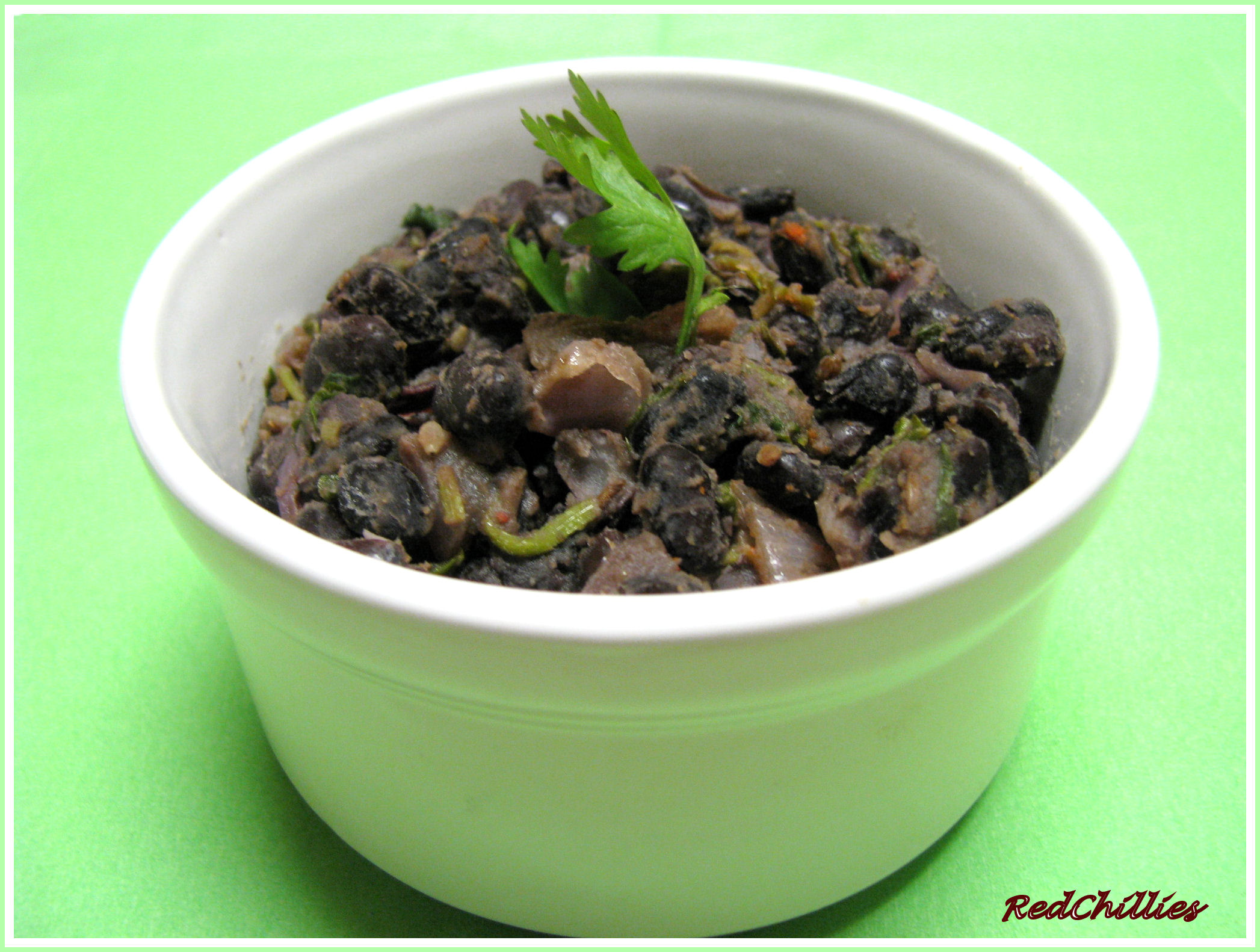 After much thinking and prodding I settled for Black bean stir fry. Black beans are a very good source of cholesterol-lowering fiber. In addition to lowering cholesterol, black beans' high fiber content prevents blood sugar levels from rising too rapidly after a meal, making these beans a good choice for individuals with diabetes, insulin resistance or hypoglycemia. When combined with whole grains such as brown rice, black beans provide virtually fat-free high quality protein. (Source:

here

)
I like to cook the black beans until it is soft and tender, that way it blends well with cooked onions and methi. Feel free to cook it up to the consistency that suits your taste buds.
This is my contribution to
FIC Black or Purple
and sure enough I will be watching the roundup very closely.
Ingredients:
1 cup black beans (dry or canned)

Handful of fresh methi (fenugreek) chopped

1/2 cup shredded coconut(optional)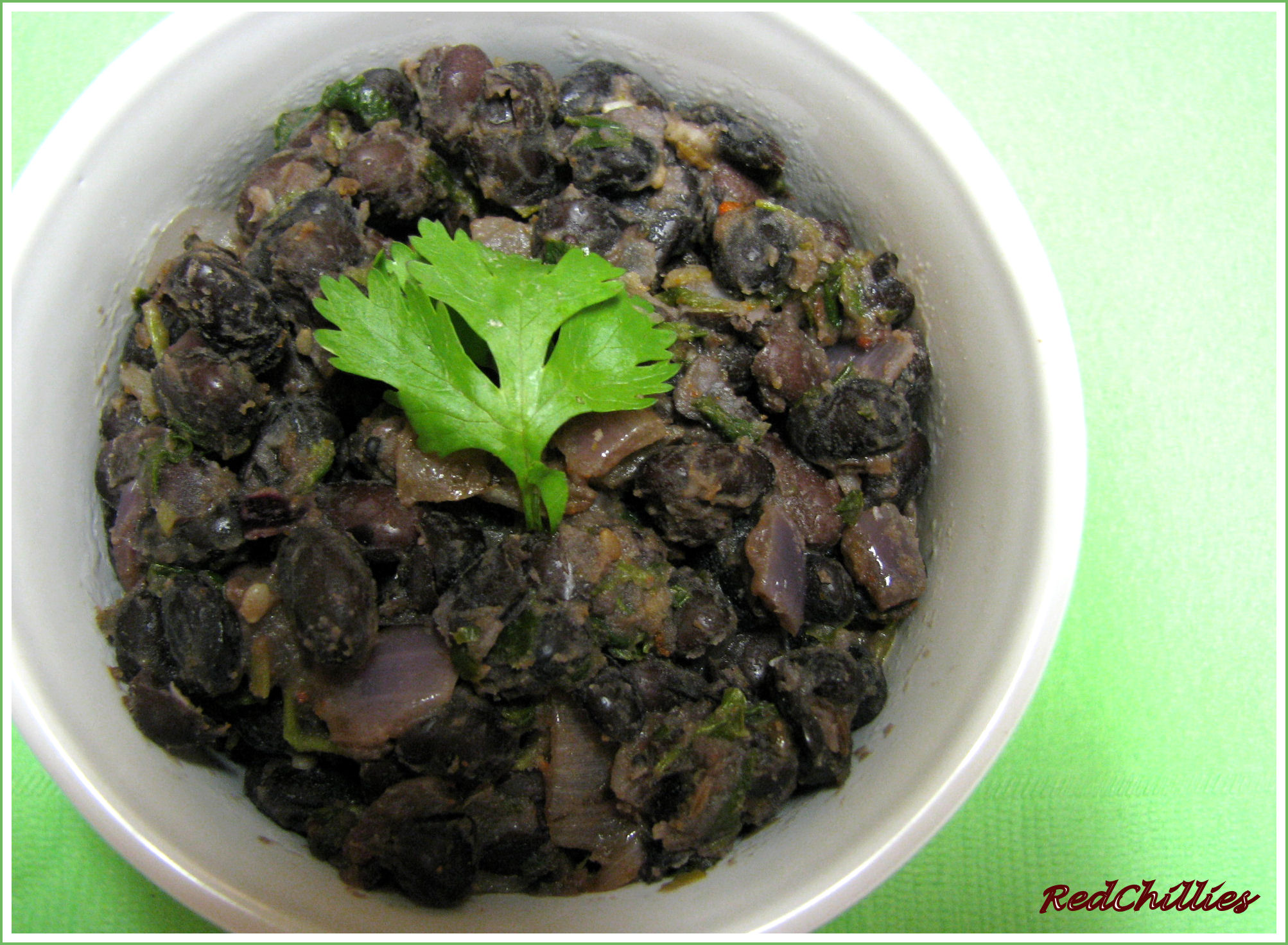 Method:
If using the dry variety, make sure to soak the beans overnight or for about 8-10 hours in enough water.

Drain the soaked water completely and pressure cook the beans using sufficient water. Allow to cool.

Take a heavy bottom pan. Add oil and prepare the seasoning with mustard, curry leaves, jeera seeds.

Add the grated garlic, onion and green chillies and sauté until the onion turns transparent. Add salt, chopped fenugreek and mix well.

Add the cooked beans to the onion mixture and stir well. Check for taste. Add more salt, chillies if required. Fianlly mix in the coconut.
Serve hot with rotis/phulkas or with rice.