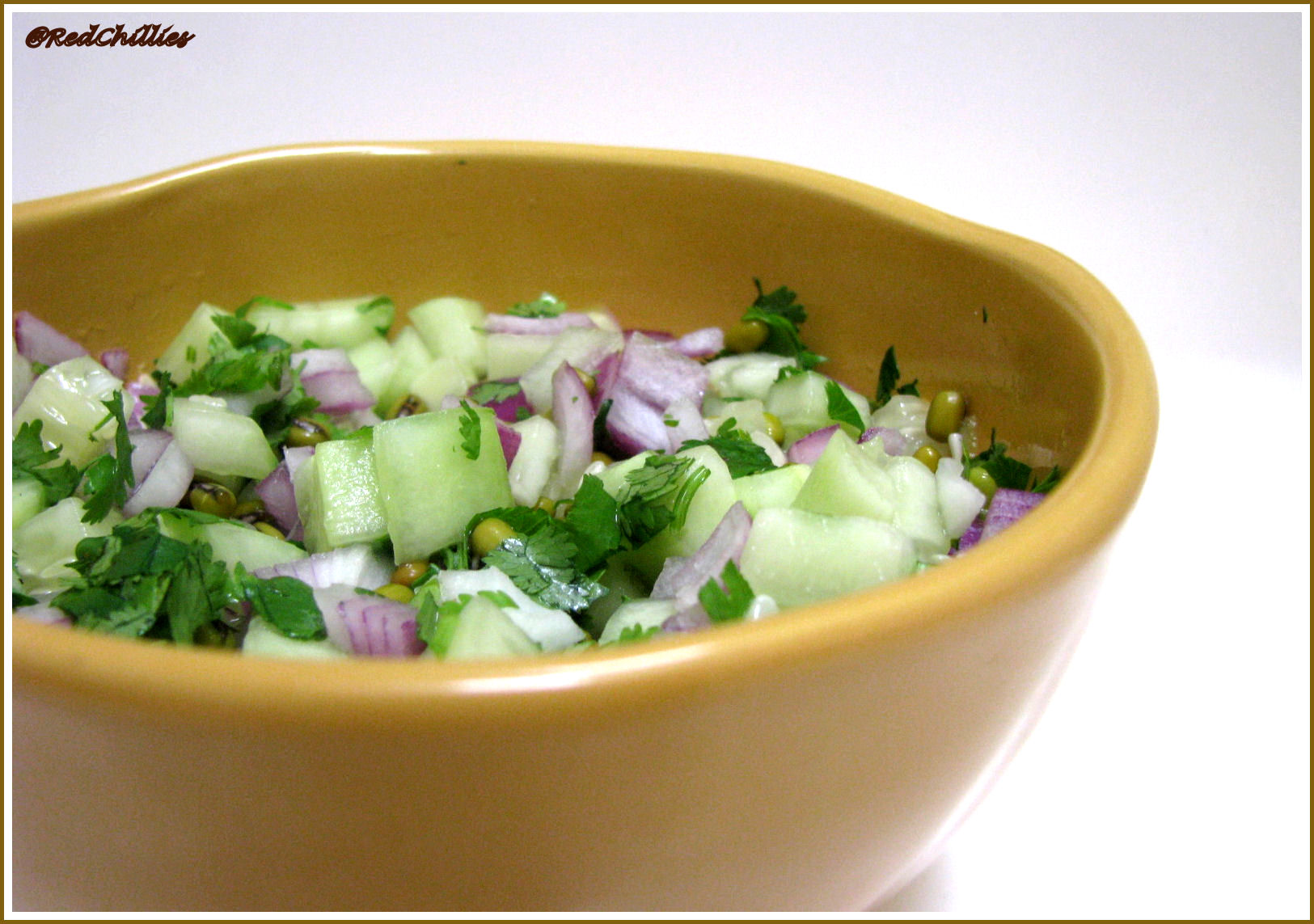 There is no telling how important fruits and vegetables are in our everyday diet. Doctors/Nutritionist recommend that we have at least 5-7 serving of fruits and vegetables a day.
Since dinner is the only time, when all of us are together I make a salad/ Kosambari a day. That way we get our quota of vegetables for that day. It is easy as well as nutritious. I make this salad at least once a week, sometime I add shredded carrots to this as well.
On a lighter note, this must have been one of the easiest and simplest recipes that I have written. Most of the recipes are about 8-15 steps but this is just 2 steps, chopping and mixingJ. How good can this be? But best of all it is very healthy and delicious.
Ingredients
1 big cucumber

1 small onion

½ cup sprouted whole moong

Salt

1-2 slit green chillies

Handful of coriander leaves

Juice of half a lemon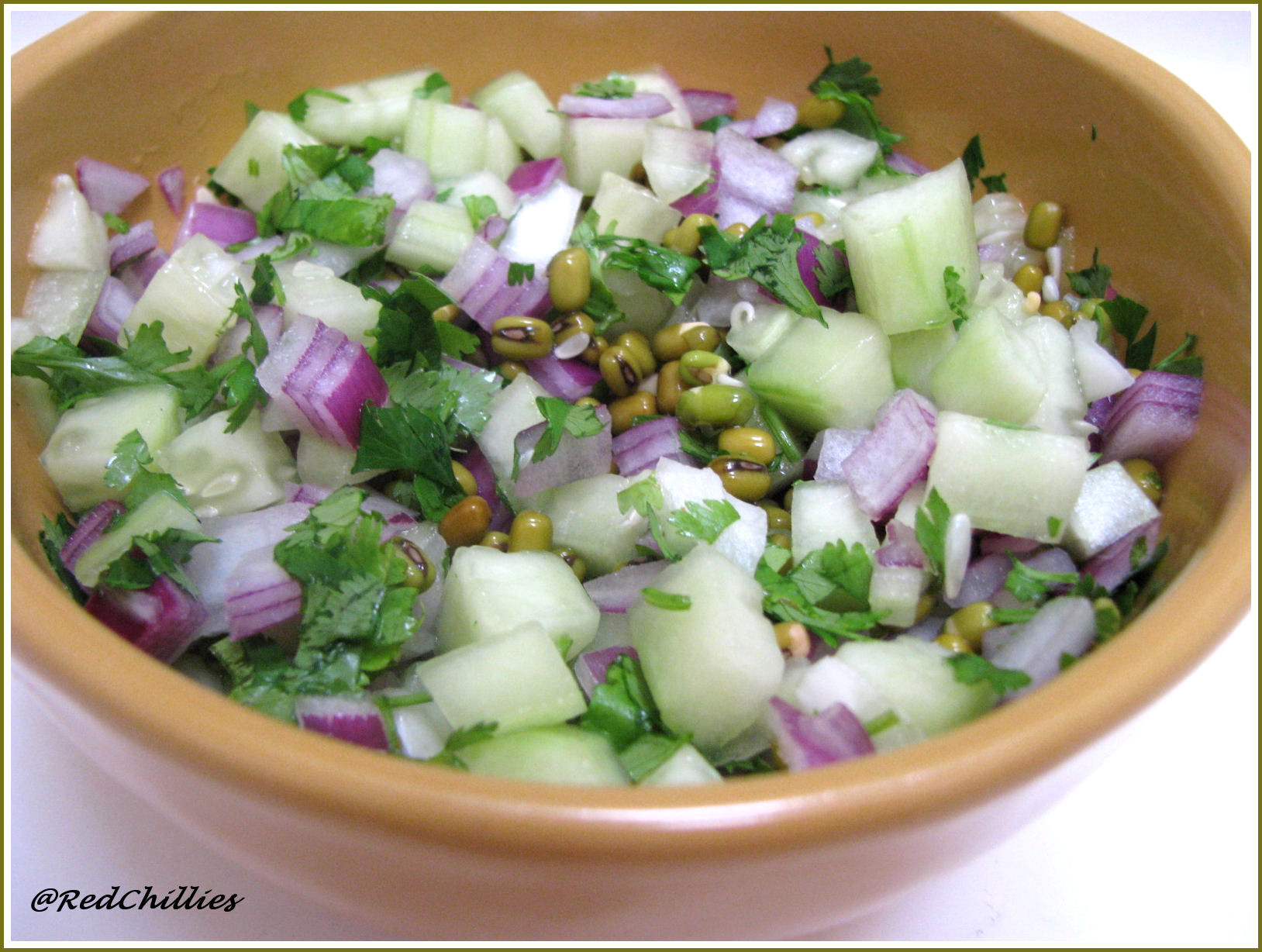 Method
Peel the cucumber. Chop the cucumber and onion into small pieces.

Mix in salt, green chillies (slit), sprouted moong, juice of lemon and the chopped coriander leaves and mix well.

 Let this sit for about 20 minutes before serving.