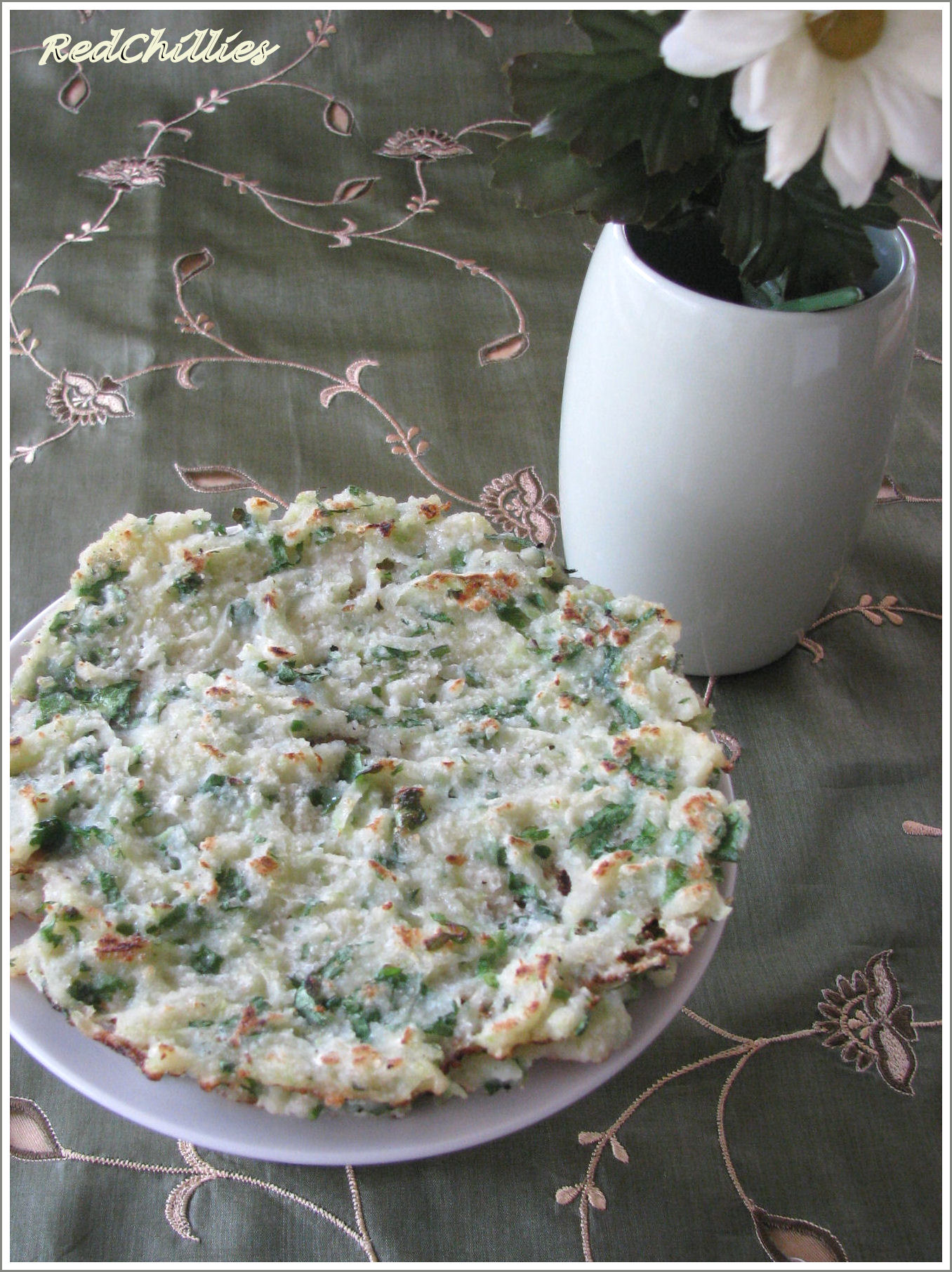 Given a chance I would eat this everyday for either breakfast, or lunch or dinner. This is how fond I am of this Cucumber Rotti. It is easy to prepare, uses readily available ingredients, does not require any fermentation and the taste is delicious. It is light tasting and also healthy. It is also a good way of using up the cucumbers lying around.
This is a variation of the Cucumber Dosa that I have made before. This is traditionally eaten during breakfast. If you are skeptical of the taste of cooked cucumber then let me assure you that cooked cucumber lends a sweet taste to the dish, while imparting wonderful aroma while it is cooking. The sweetness is offset by the green chillies and also the different flours. The quantity and the different flours used here can be changed as per taste and availability.
I was planning to send this to AFAM-Cucumber, but now I realise that I have missed the deadline :-(.
Ingredients:
2 medium to small size cucumbers (Taushe in Konkani)

½ cup rava/ sooji (fine)

½ cup idli rava

½ cup rice flour

2 tbsp wheat flour

Coriander leaves

4-5 green chillies

oil, salt
Preparation:
Peel the cucumbers and grate them. Retain the seeds of the cucumber but drain part of the cucumber water.

Chop up the green chilies very finely. Chop the coriander leaves.

Add the idli rava, rice flour, sooji, wheat flour, coriander leaves, and green chilies to grated cucumber and mix well. Add salt as required

Let this whole thing rest for about 30 minutes. Note that the mixture in this case will be coarse and not "gooey" or watery like a dosa batter.

 
Procedure:
Heat a griddle /tava and grease it a little bit. When the griddle/tava is hot, take a handful of the cucumber mixture and place at the center.

 

Pat the mixture using finger tips and spread it around starting from the center to form a circle.

 

Use little water to spread this out if it becomes hot to handle.

This spreading should not be either too thick or thin, make it as even as possible.

Make about 4-5 small holes around the periphery and center of the circle using a spatula.

Put about 1 tsp of oil around the pancake (rotti) and also 1 tsp into the small holes.

Cover this with a lid and let it stay for a minute or so on high heat.

After a minute take a peek and check to see if the backside of the rotti has a brown color.

If it has not, then let it stay for a while or the rotti will break when trying to turn it around.

If it has browned then, turn the rotti around, put some more oil around it and let it cook for a while.

 
This can be eaten as is or with little ghee or coconut oil.