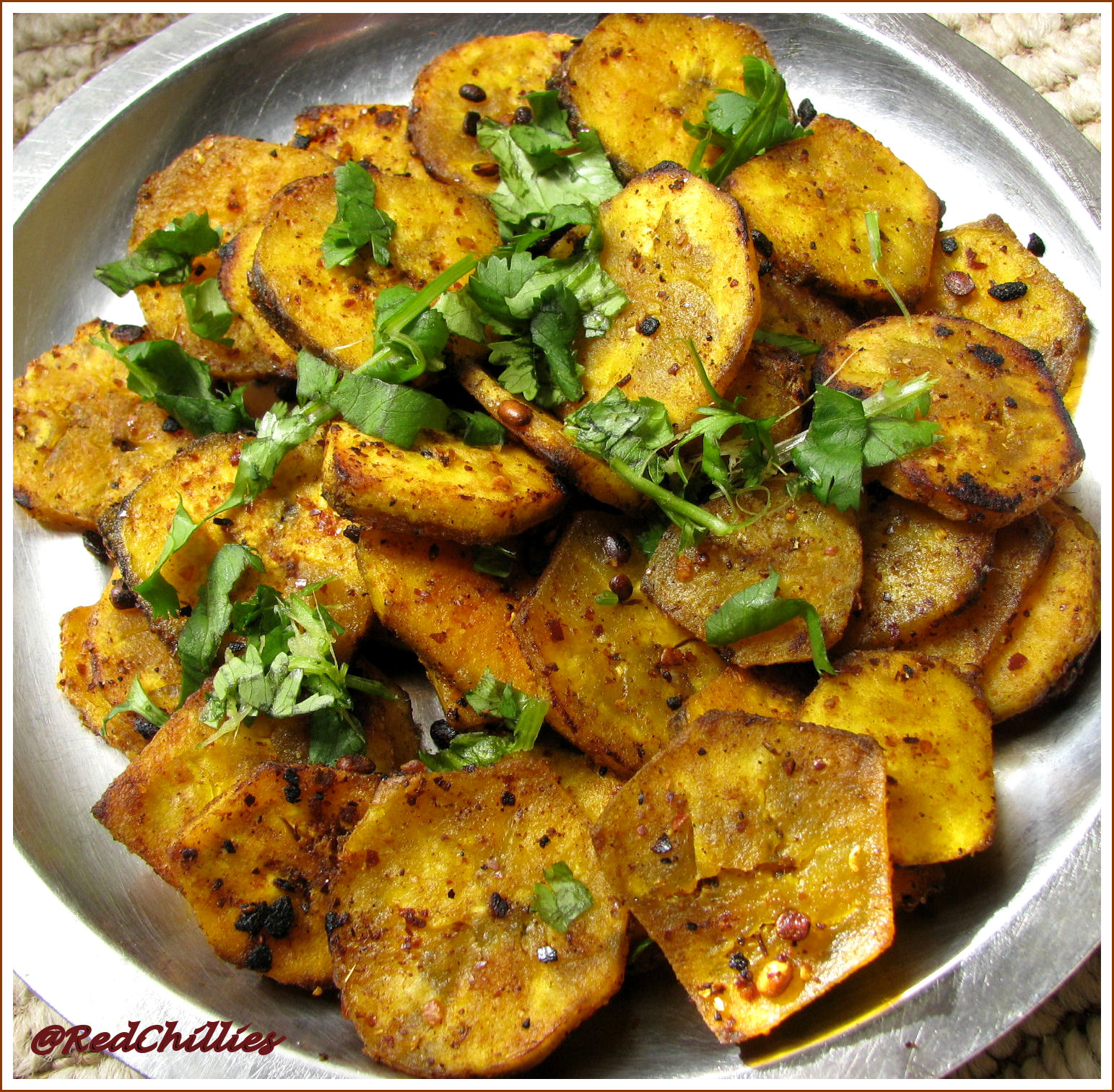 I had this post languishing in my drafts for a long time now and so I thought it was a good idea to post it before I loose track of it. I love all types of vegetables, but there are some that I love even more eg, cabbage and raw banana/plantain.
I learnt this recipe from my MIL, she prepared the first time when I was expecting. I am not sure if it was the hormones or the raw banana, but I ended up eating ¾ of this all by myselfJ. This goes very well with yogurt rice and with some daal on the side. I swear I could live on the combination for years without complaining.
Ingredients
2 medium raw (plantains)

Curry leaves

1 Tbsp urad daal

Asafetida

Cumin seeds(jeera)

Mustard seeds

2 tsp Turmeric

Coriander leaves for garnishing

Oil

salt
To make powder
2-3 dried red chillies

1 Tbsp coriander seeds

1 Tbsp of raw dry tamarind (not paste)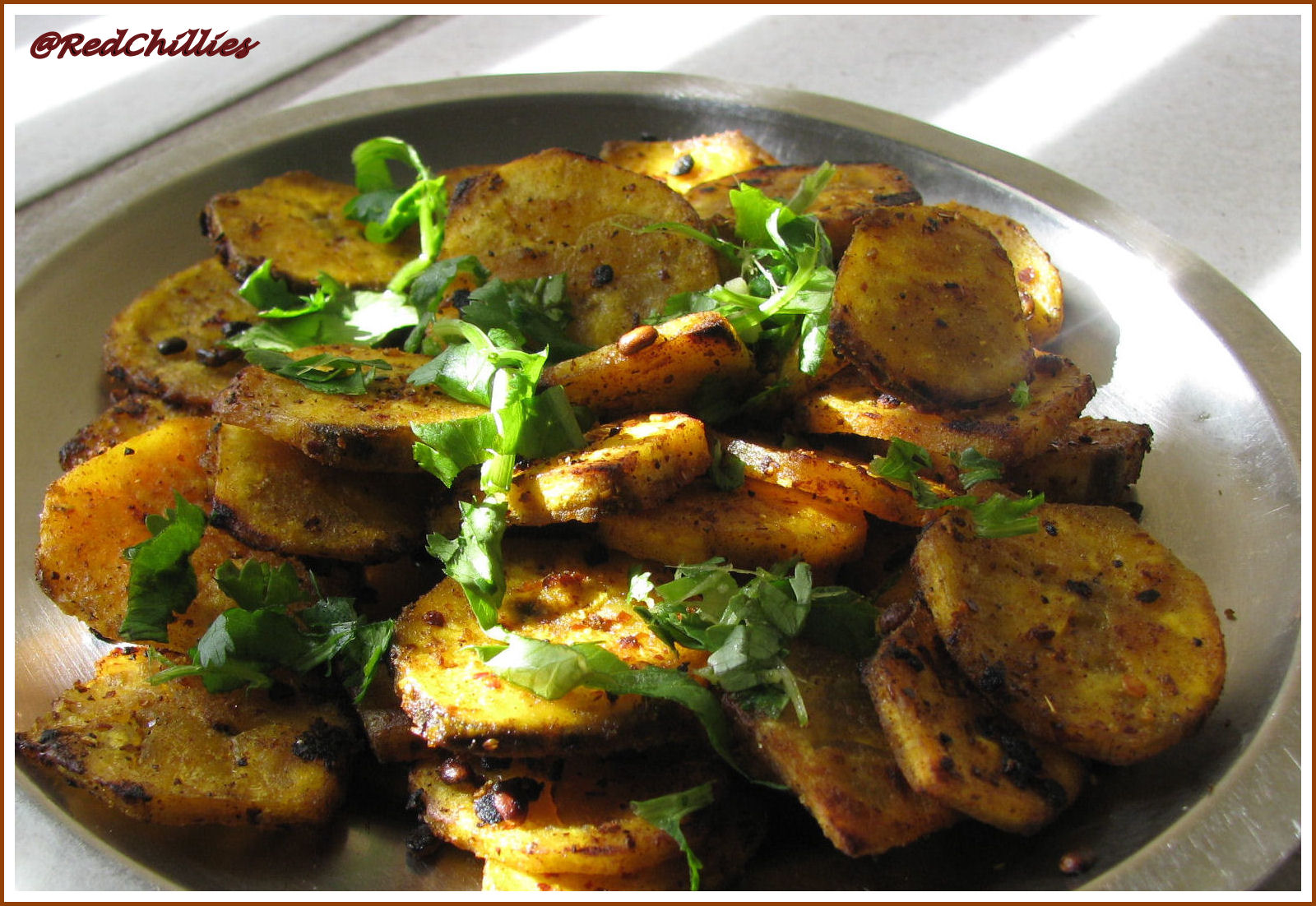 Preparation:
Peel the raw banana and cut them into discs.

Dry roast the ingredients for dry masala and grind it to a fine powder. (If the tamarind is roasted, even that will turn into powder along with red chillies and coriander seeds).
Method:
Heat a heavy bottomed pan, and then add oil, jeera, mustard, curry leaves.

Add asafetida, then the urad daal and fry until it turns golden brown. Add the cut banana discs, salt and continue to fry.

Add the masala powder and sprinkle of water in between, and fry. Once in a while add oil also as it makes it crispy and tasty.

When it is done, it should be both cooked and crispy at the same time. Garnish with coriander leaves.