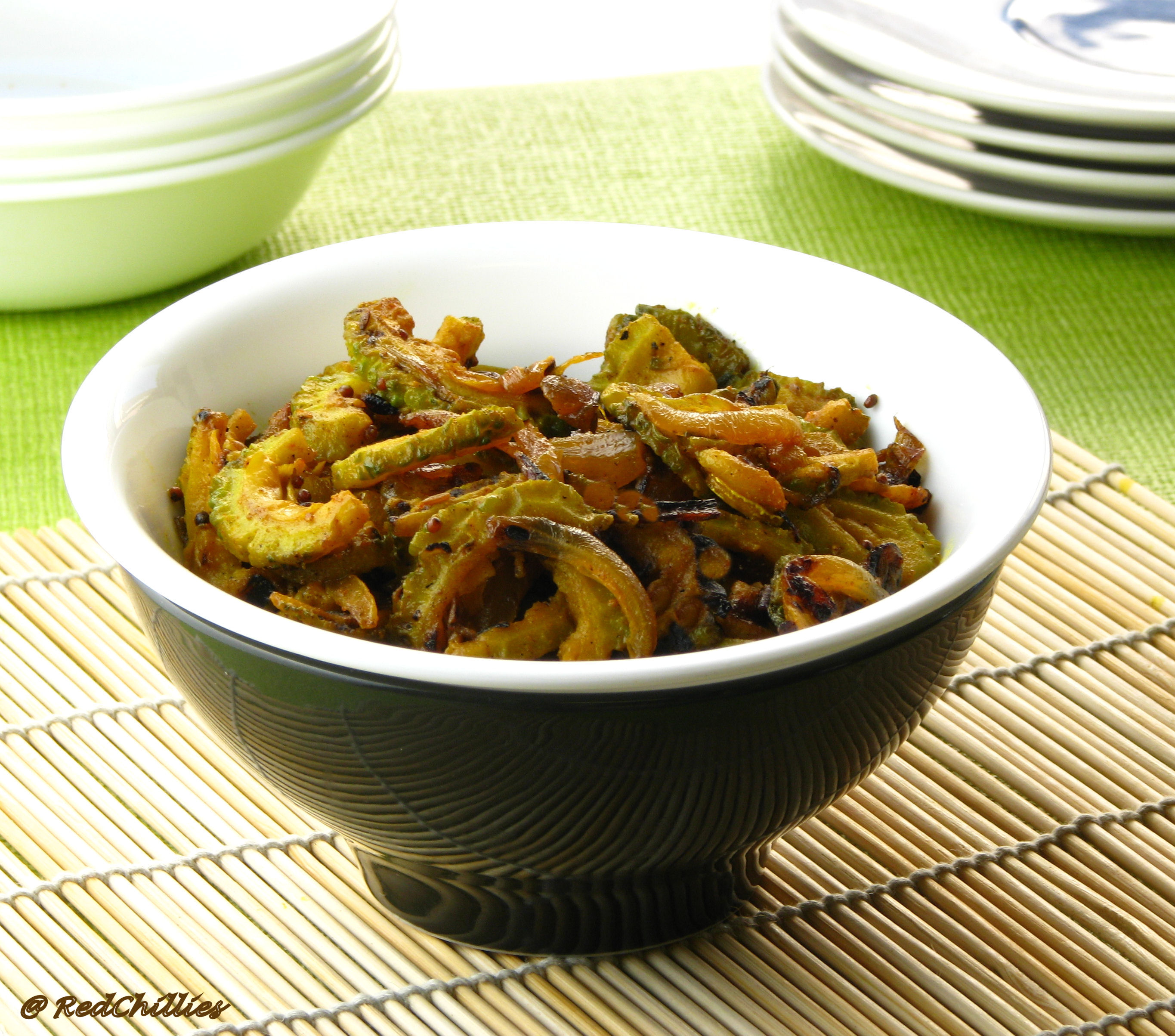 I usually make either Karate Kismuri/ BitterGourd Onion Coconut Mix or Bitter Gourd Crisps/ Bittergourd Rings (Microwave) with bitter melons at home. Both are quick, easy and make wonderful side dishes with their bitterness hardly noticible. 
But on occasions when I have the time and energy I make this Biiter Gourd Stir Fry which is slightly elaborate. In this stir fry, bitter gourds are cooked along with onions and flavored with masala powder. If the Masala powder is made in advance then it reduces a lot of steps and all that is left is chopping and cooking.
 Bitter Gourd Stir Fry- The Recipe
Ingredients
2 medium bitter gourds (washed, scraped and cut in half moon shape) [Karathe/hagalkayi]
1 big onion (cut lengthwise about 2 cups)
Jaggery/sugar (for taste)
Curry leaves
Asafetida a pinch
½ tsp Cumin seeds(jeera)
1 tsp Mustard seeds
1 tsp Turmeric
Coriander leaves for garnishing (optional)
Oil
salt
To make powder
2-3 dried red chillies
1 Tbsp coriander seeds
1 Tbsp coconut (preferable dry)
1 Tbsp of raw dry tamarind (not paste)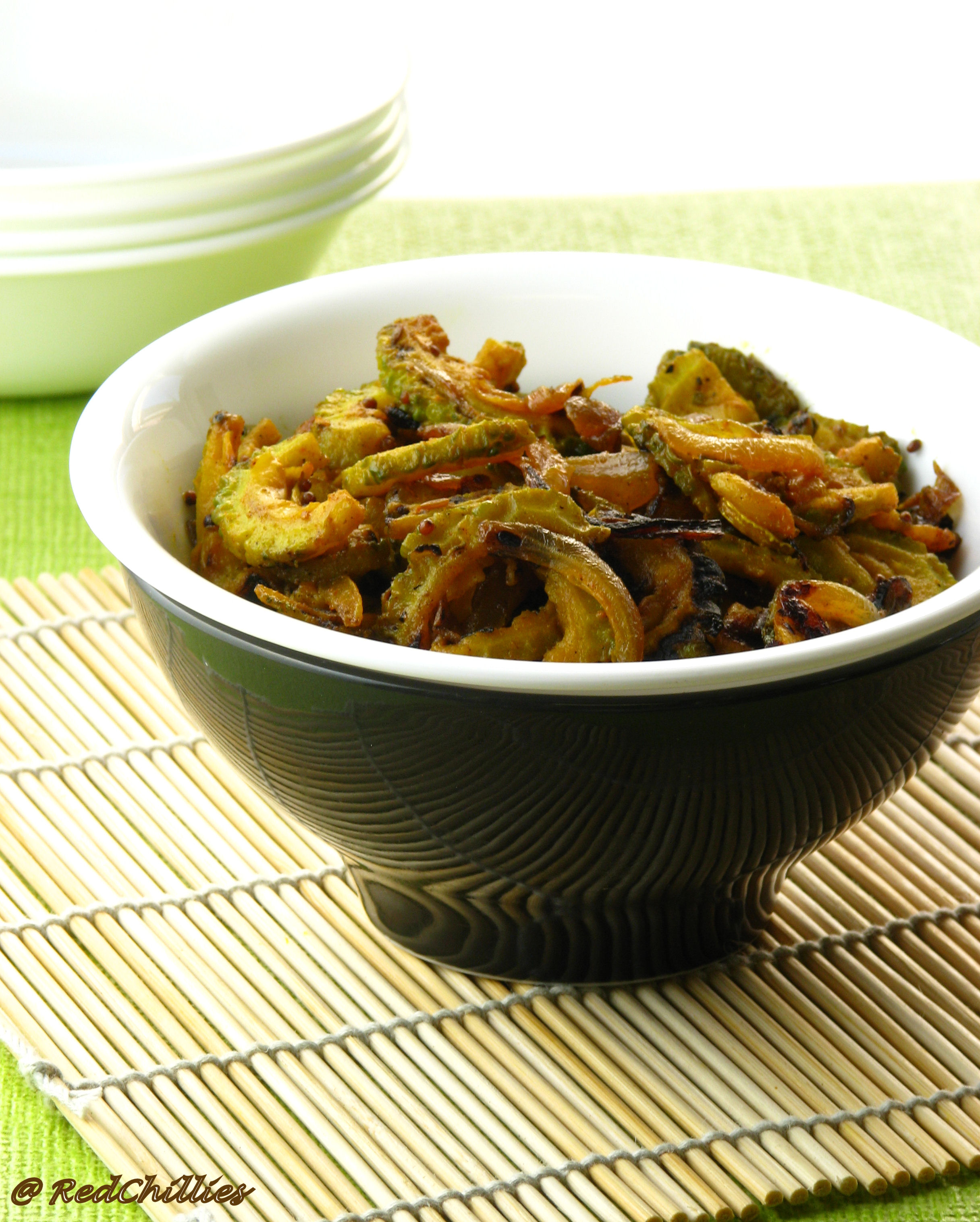 Preparation for the spice powder: 
Dry roast the ingredients for masala powder and grind it to a fine powder. (If the tamarind is roasted, even that will turn into powder along with red chillies and coriander seeds).  
Note: Store the spice powder in a container and use it for other dry curries. Eg: Spiced Raw Banana Fry/ Plaintain Curry.
Method:
Note: Warm the chopped bitter gorud in little water for about 5 minutes. Drain the water and squeeze out
Heat a flat heavy bottomed pan, and then heat oil. Add jeera, mustard, curry leaves, asafetida.
Add the chopped bitter gourd, and turmeric, salt and continue to fry for a while until it cooks and turns crispy. Keep aside.
Now in the same pan ad some oil and then add the onions and cook over high heat until it cooks and caramelizes.
Add the cooked bitter gourd, spiced powder, jaggery and little oil and mix.
When it is done, it should be both cooked and crispy at the same time. Garnish with coriander leaves.
This tastes good when it is served the same day as it turns more bitter the next day.