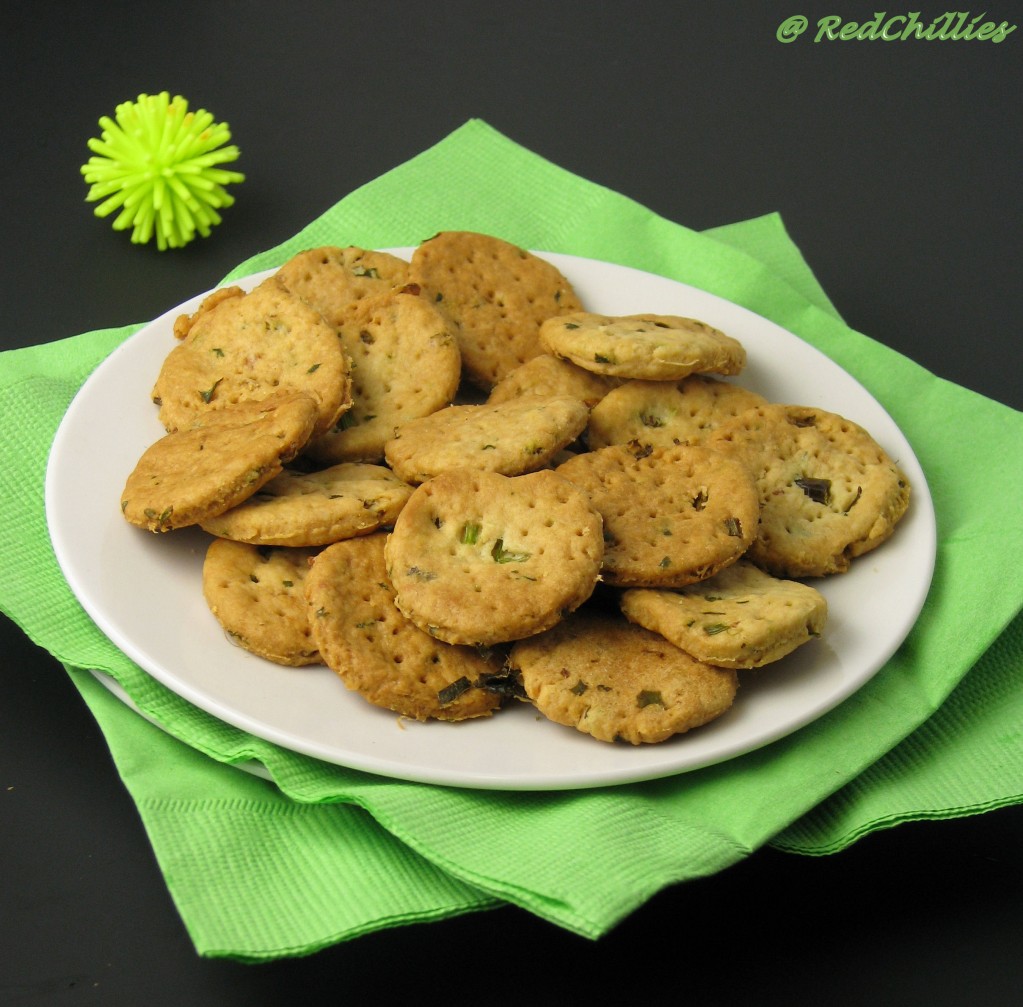 For all those here in the US, hope you had a good break and relaxed Thanks Giving weekend. We had a relaxing time as well away from the regular grind, did little bit of shopping but stayed mostly indoors.
I prepared these easy to make Chilly Biscuits/ Spicy crackers at home. I got this recipe from my Mom's diary. She used to conduct her own cookery classes when we were younger and I am glad that I have those recipes and tried these at home myself. All her recipe measurements are in grams and I converted them into cups as I feel it is easy and more accessible.
Cookies spicy, savory or sweet are referred to as Biscuits in Bangalore (not to be confused with the American Biscuits that go along with gravy).
These crackers are referred to as "Khara Biscuits" in Bangalore Bakeries. "Khara" means hot/spicy in Kannada and they are the spicy counterparts to the ubiquitous sweet butter biscuits/ Benne biscuits/ Nankhathai. In Bangalore much before we had the modern Nilgiris, Butter Sponge etc most traditional Bakeries had their own version of these crackers. No bakery would be complete without the presence of Khara biscuit, Butter biscuit, Khobbari biscuits (coconut cookies), Salt biscuits.