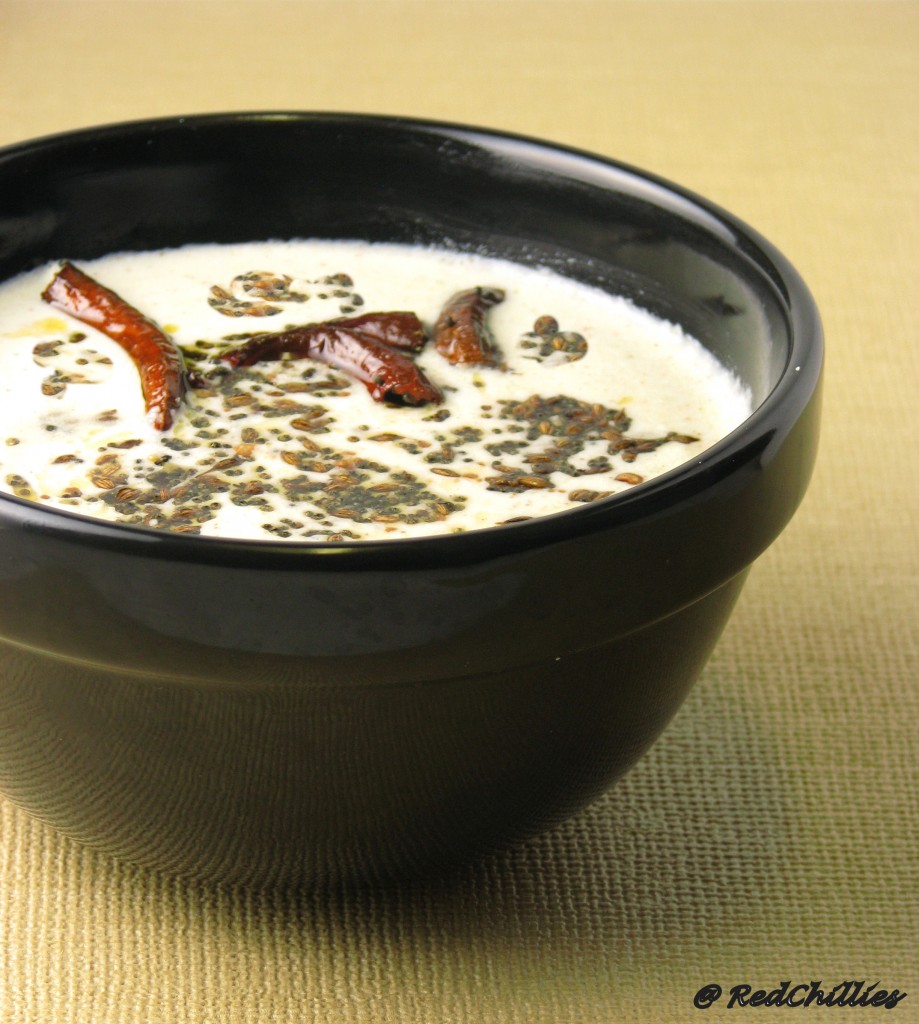 Tambli/Tambuli or Tamboli as it is referred to in Konkani is a refreshing yogurt/buttermilk drink. It is usually had cold, preferably after a meal and forms good coolant, aids in digestion etc. This was a popular summer drink at my grandma's place. Other substitutions for ginger could be garlic, kokum, spinach, gooseberry etc and it is prepared in a similar way. In this recipe, I have made the Tambli using Shunti (ginger in Kannada). The drink is usually had as is, but I prefer having it over warm rice.
Nutrition and Benefits of ginger: Ginger is a good source of potassium, magnesium, copper, manganese and vitamin B6. Ginger extracts have been shown to have both antioxidant, anti-inflammatory and anti-tumor effects on cells.Ginger reduces all symptoms associated with motion sickness including dizziness, nausea, vomiting, and cold sweating. People with osteoarthritis or rheumatoid arthritis experience reductions in their pain levels and improvements in their mobility when they consume ginger regularly. (Source)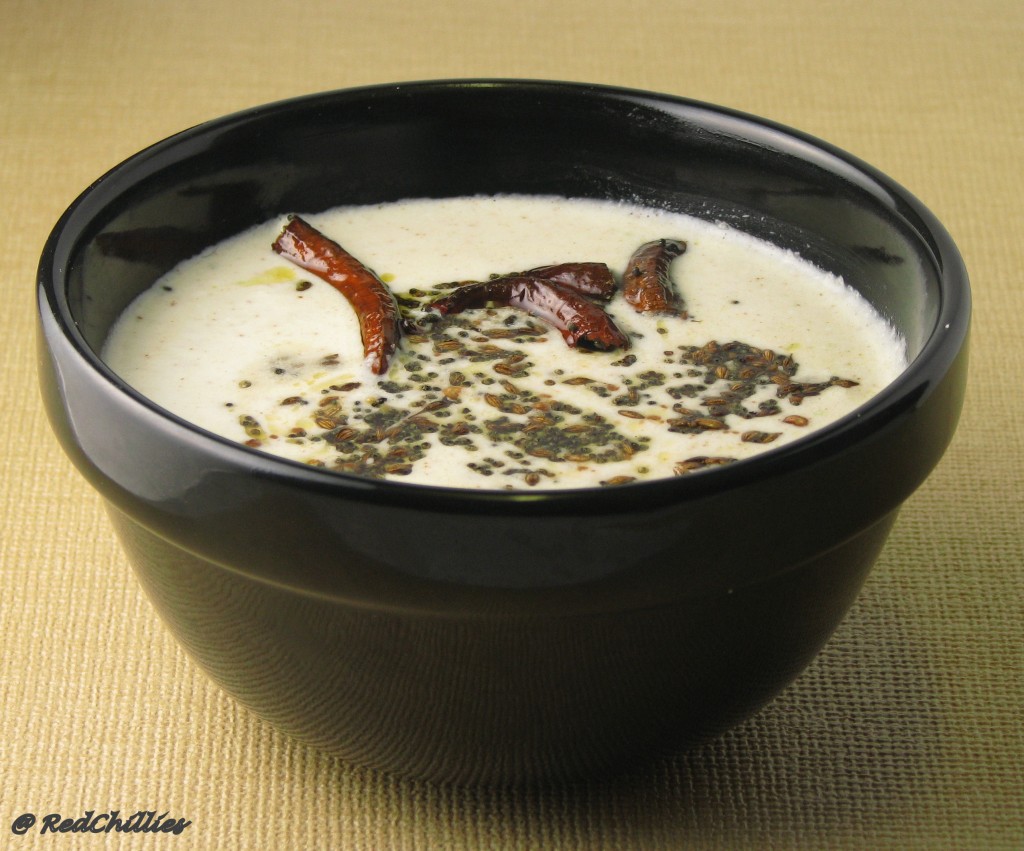 Ingredients:
 
3 Tbsp  shredded coconut (fresh/frozen)
 1 inch ginger (cleaned and skin removed)
 1 tsp jeera/cumin seeds (roasted lightly in little oil)
 2-3 green chillies
 2 cups buttermilk/yogurt/dahi/curd (buttermilk is preferred)
 salt
For tempering/Tadka/seasoning
Jeera seeds/cumin seeds
2 curry leaves
Mustard seeds
1-2 red chillies cut into bits
pinch asafetida
Method: 
Grind the coconut, ginger, green chilli and cumin seeds with little water to a smooth paste. 
Take a bowl, add buttermilk and salt and mix well. If using yogurt/curd thin it out with little water.
Add the above prepared coconut paste and add it to the yogurt and mix well.
Seasoning: Take a small pan and heat oil, add the mustard seeds amd let it splutter. Now add the cumin seeds, asafetida, curry leaves and red chillies. 
Add this seasoning to the yogurt/buttermilk mixture. Mix well. 
Drink it as is preferably at the end of the meal or serve with warm rice or with Adai as ISG points out.