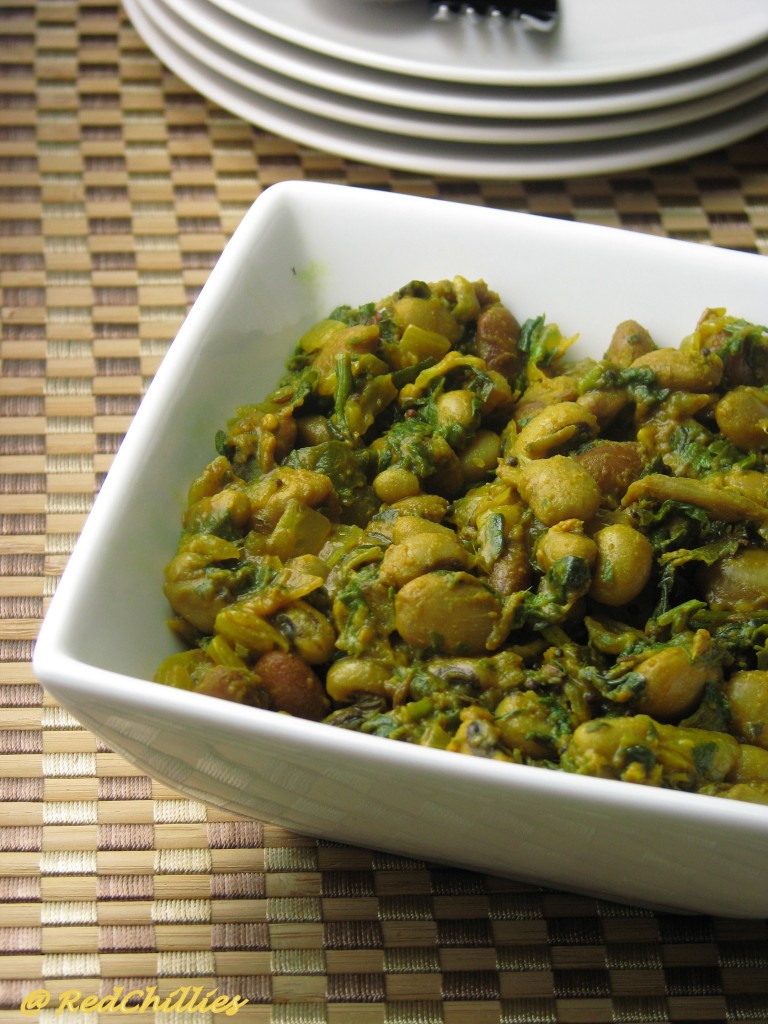 You know how we buy those small bags of beans, use them for whatever and then have handful of them remaining? And then we wonder what to do with them? That is what happened to me; I had little amount of black eyed beans, red beans, pinto beans, cannellini beans all lying my pantry waiting to be used. And I thought, why not mix them together and make a curry? As the saying goes "Health bhi….taste bhi" 🙂 
So I mixed them altogether, soaked them, cooked them and made this easy, delicious and nutritious Multi Beans dry curry/subzi. You can use any beans of choice and use either the dry or the canned variety; either way it tastes good. Adding spinach is optional, substitute with any other greens of choice. 
Off this goes to MLAA 22 hosted by RuchikaCooks. The MLAA event is a brain child of Susan of  The Well-Seasoned Cook.
OK, now comes the time to vent out my rant. Trust me, I have hundreds of peeves, but this is my number one peeve and I felt I had to get this out. Rant follows; so please feel free to skip this and proceed to the recipe instead. The rant is about the amount of junk mails that is sent each day.
Here in the US, every day (except Sunday) come rain or shine or snow we get these physical junk mails in the post. On any given day we get about 5-10 un-wanted mails; they could be either from credit card companies, banks, mortgage companies, airlines, furniture companies, retailers catalogs etc all trying to lure us to buy their products and each one thicker than the other. As a result every week we have a big pile of mail all junk, un-called for mind you sitting there in a corner waiting to be discarded. We don't even spend one second of our time, getting lured or attracted by their offers.
"So what is the big deal, why don't you just toss them out?" You ask. 
Well for one it is the fear of Identity theft, the mails have our addresses and sometimes other information. So we cannot just toss them out. This means I have to spend a good amount of time every weekend, sorting through about 50 envelopes, open them, shred them, bag them and recycle them. It is just a waste of precious time for everybody, all un-called for and not to mention the hundreds of trees that are killed to create those papers. 
Here we the so-called common folks are trying our best to avoid wastage and make the best utilization of whatever is available to us. And then there are these billion dollar companies trying to hoard us with their waste all in the name of advertisement. Enough already! 
I wish we had something similar to the National Do not call Registry, where in we could sign up and not have the companies send us those mails. Or maybe we could have something similar to the AOL Disk collecting and send it back to the company? Just as a way to end the wasteful practice. 
OK I am done. I am sure many of you are in the same boat and would love to hear your ideas.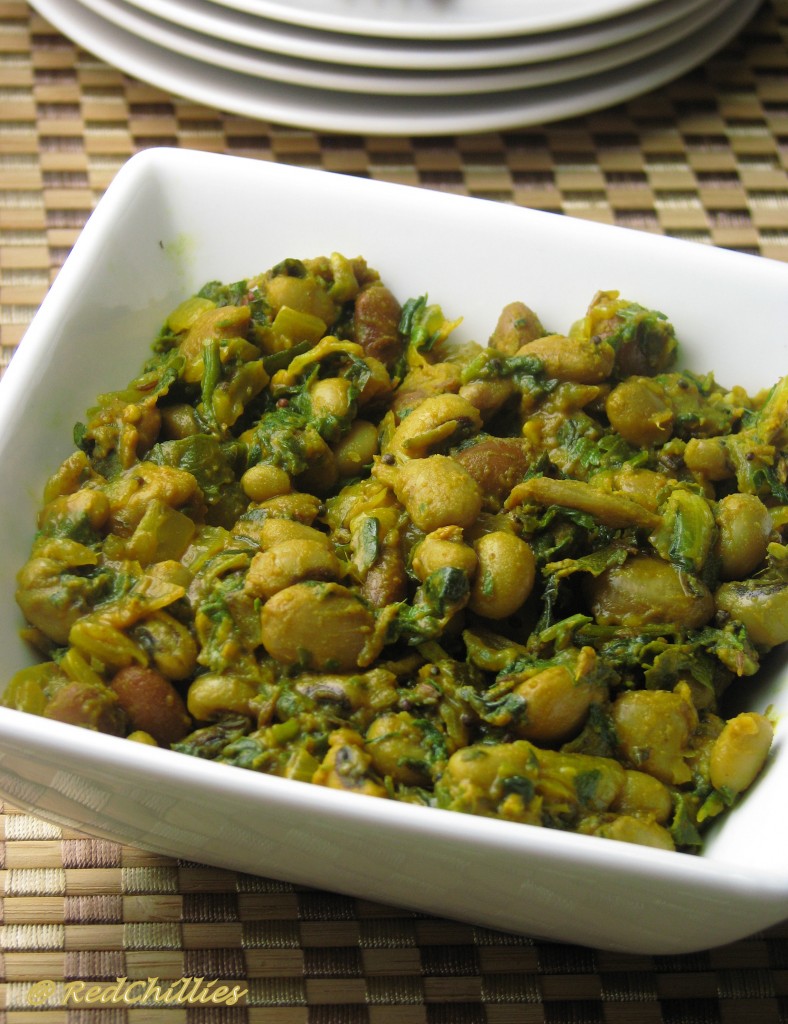 Ingredients:  
1/4 cup black eyed beans/lobhia/chawli (dry or canned) [Note: Use any leftover beans of choice canned or the dried ones]
¼ cup red beans
¼ cup pinto beans
¼ cup cannellini beans
¾ cup chopped onions
3-4 green chillies
1 cup spinach ( washed and cleaned) [use any other greens of choice like methi/dill/coriander etc]
2-3 garlic peeled and grated
turmeric
Mustard seeds
Cumin seeds
Curry leaves
Salt to taste
Juice of a lemon
Oil
Method:
If using the dry variety, make sure to soak the beans overnight or for about 8-10 hours in enough water.
Drain the soaked water completely and pressure cook the beans using sufficient water. Separate the water completely from the cooked beans. Allow to cool.
Take a heavy bottom pan. Add oil and prepare the seasoning with mustard, curry leaves, jeera seeds.
Add the grated garlic, onion and green chillies and sauté until the onion turns transparent. Add the chopped spinach leaves, salt, turmeric and mix well.
When the spinach is cooked, add the cooked beans to the onion mixture and stir well. Check for taste. Add more salt, chillies if required. Cook for a little while.
Finally squeeze the juice of lemon and mix.
Serve hot with rotis/phulkas or with rice.