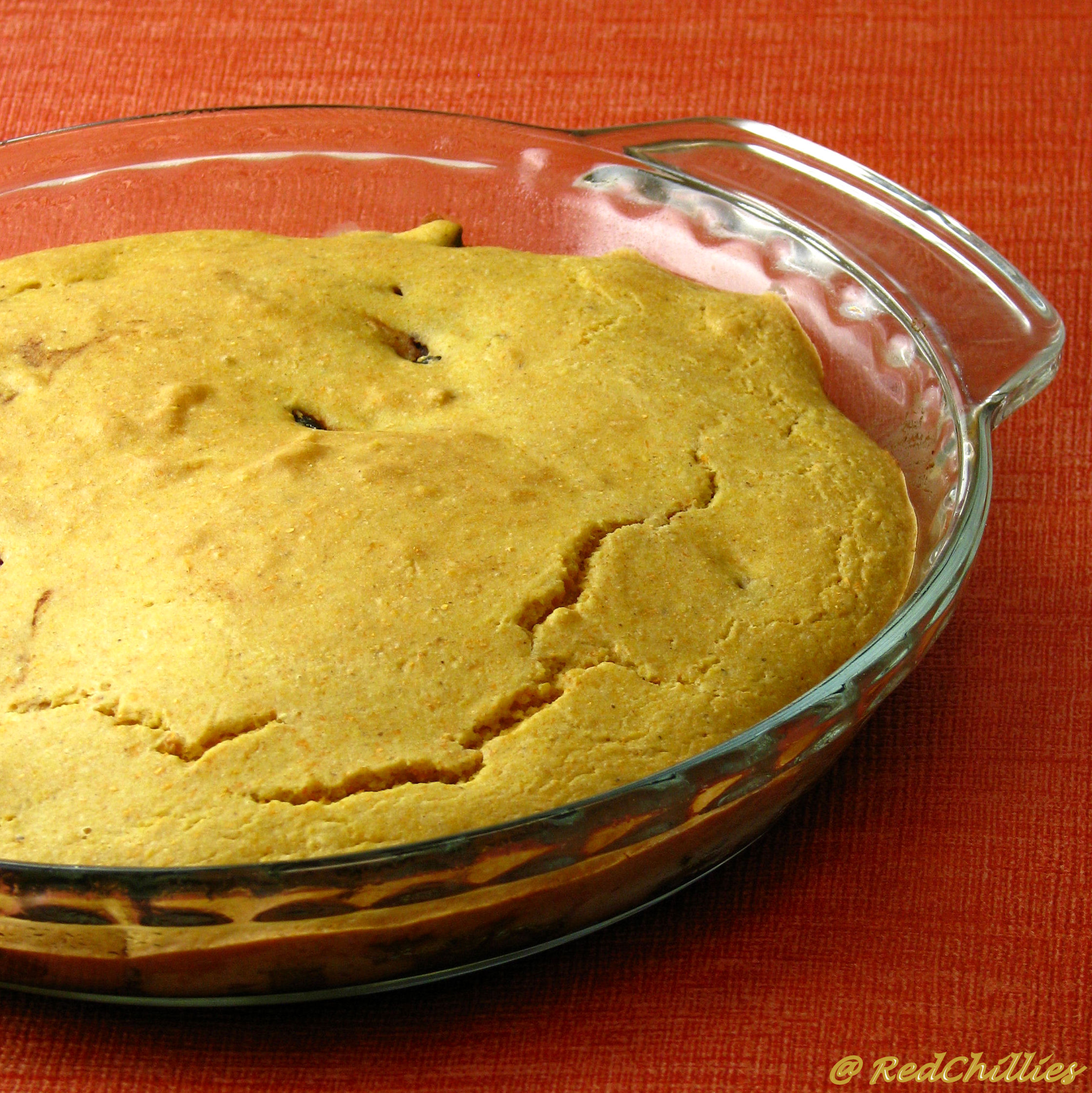 I had this dish almost 10 years ago at the company cafeteria I used to work for way back then. (Aww shucks, that was a decade ago, I cannot believe how time flies!) That was during the height of dot com boom and everything in the company was extravagant. Free breakfast, free lunches, pizza days, free stuff from the vending machines, pool tables, gymn, TT tables, birthdays, picnics and what have you. It was bliss, except for the work schedule as that was extremely crazy; we had to work long hours even during the weekends. But somehow people did not seem to care and worked their heads off.
I was new to the country then, new to the company and oblivious to the cuisine choices. Being a vegetarian limited my choices even further. So most of the times I used to take my own lunch to work, but on occasions when I could not I would eat at the cafeteria. After some trials and tribulations this Black Bean Cornbread was on the top of my list of food choices at the cafeteria.  But that did not last long. (No, not the choice of food, the cafeteria itself).
Less than the year later the dot com bust happened and that devoured the company, closing the cafeteria, leaving the people and assets in shambles. The company dis-integrated and the people dispersed looking for newer ventures and greener pastures. I moved on too and as time passed, the memory faded and I forgot about this dish as well.