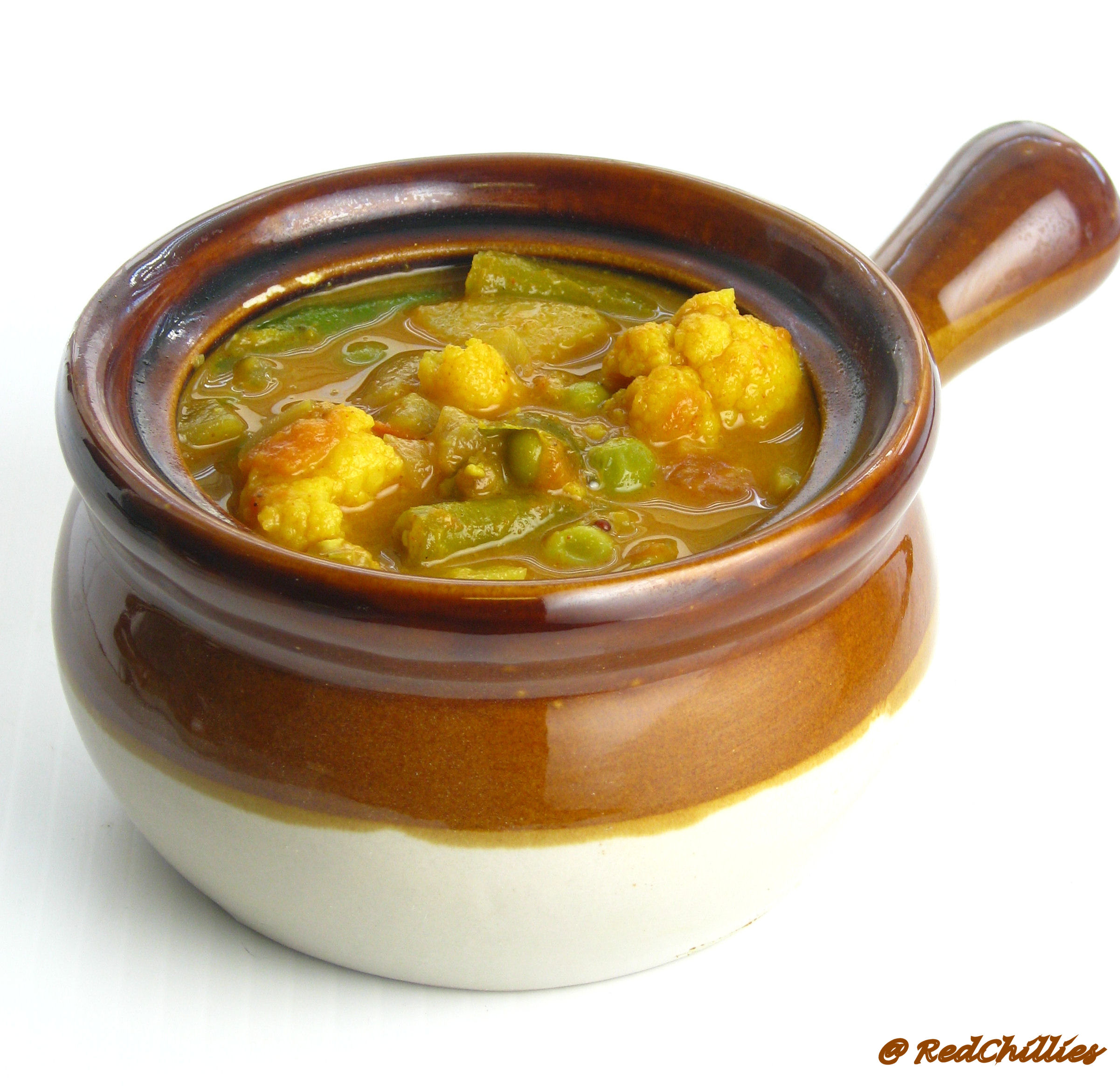 The best part of the day for me is when I am done with my work and driving back home from work. This is the time when I am done with the major grind of the day and can finally go home to my family. This is the time when I am away from the office, releases, deadlines, politics, people drama etc. This is the time when I am by myself away from the chatter, surrounded my music, in a closed environment, comfortable with just the right temperature, not too warm or too cold.
 As I go past the garage, my mind gets into this familiar routine of driving. Seeing the familiar roads, turns, buildings it is as if I am in the Auto-pilot mode. After all I have been driving on the same road for 6 years now.  My mind drifts away while my hands and feet know what to do and take control. As the thoughts about work fade away and with the rough edges of the pressure soothed by music, my mind among many things goes over the stuff in the fridge, pantry and comes up with a plan and what to cook for dinner.
There are days when a good idea comes by that are quick, delicious and nutritious and cannot wait to go home to try it. During one of those good days I had this idea of making Mixed Vegetable Kurma.
Even though I call it Vegetable Korma/vegetable coconut stew, I have taken some shortcuts. I have used coconut milk instead of grinding coconut the traditional way. Adding coconut milk makes it quicker but with no compromise in taste. The taste is delicious and nutritious because of the addition of with plenty of vegetables and aromatic spices. This coconut-based light tasting curry goes well with Rice or Chapathis.
Mixed Vegetable Kurma Recipe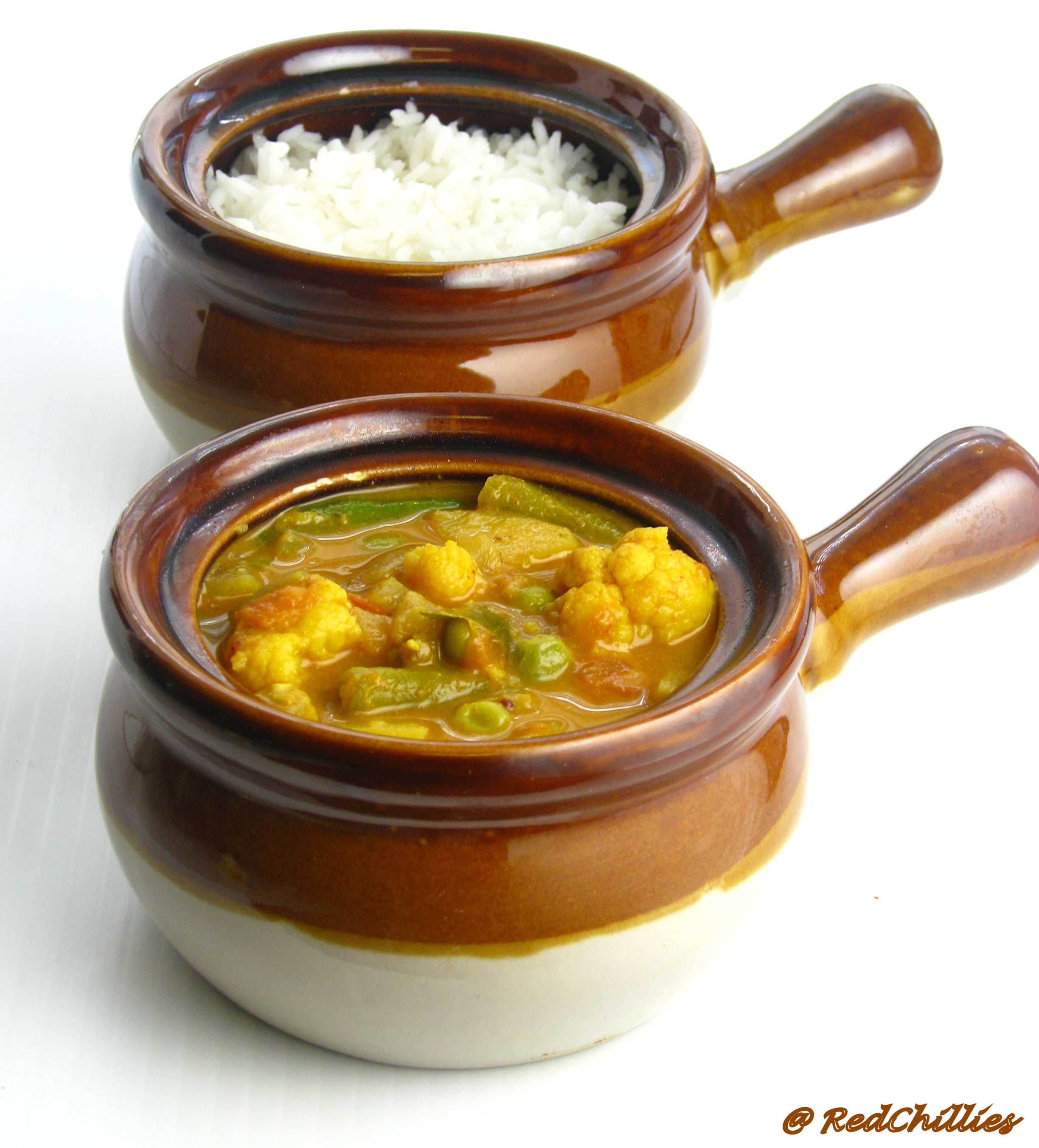 Ingredients
2  cups chopped mixed vegetables ( I used potato, peas, carrots, beans, cauliflower)
1 medium onion (chopped)
2 medium tomatoes (chopped)
2 tsp Chilli powder
1 tsp Turmeric powder
1 tsp Coriander powder
1 tsp garam masala
2 tsp tamarind paste
2 garlic pods
1 inch ginger grated
2 sticks of cinnamon (about 1.5 – 2cms each)
4-5 cloves
2 tsp ground fennel powder
1 cup coconut milk
Mustard seeds
Curry leaves
Salt to taste
Oil
Serves: 4
Method:
Cook the vegetables in little water, salt separately on stovetop or microwave (This is to give it a head start). Retain the cooked water in a separate bowl.
Take a heavy bottom pan. Add oil and prepare the seasoning with mustard, curry leaves, cinnamon, and cloves.
Add the grated garlic, onion and sauté until the onion turns transparent.
Add the diced tomatoes, salt and stir it. Add turmeric, salt, coriander powder, and chilli powder mix well.
Add the partially cooked vegetables, water, and garam masala to this mixture and stir well.
After the veggies have cooked, add the coconut milk, tamarind paste, salt, grated ginger. Cover it with a lid and stir in between let it cook until everything is blended well. ( I cooked for 15-20 minutes)
Serve hot with rotis/phulkas or with Ghee rice and not to forget Pooris.