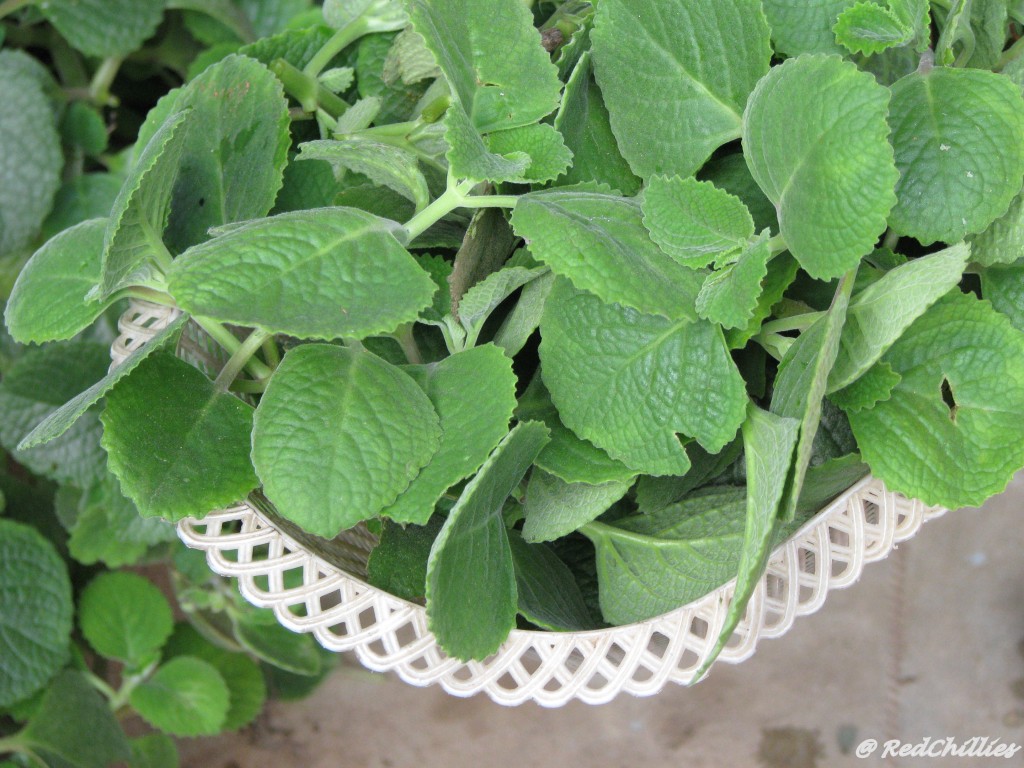 Hope you all had a wonderful Diwali. We had a wonderful time with many of our friends making this Diwali a memorable one for us.
Things have been pretty hectic at home and work and so I was not able to update posts at regular intervals. In fact I have been working on this post for the past 2 weeks and was able to post it only today.
This recipe called Tambuli/Tambli is a specialty of Karnataka/Konkani. It is a refreshing yogurt/buttermilk drink which aids in digestion and forms a good cooling agent. Usually spices, vegetables or green leaves are added to it, ground and then mixed with yogurt/curd. It is usually had cold or room temperature as is or along with rice.
These leaves are not available here in the US or at least I have not found them here in the Indian groceries. So this time when we went to Bangalore I had requested my MIL to make this and this was one of my favorite drinks growing up. The picture of the leaves is from my mom's garden.