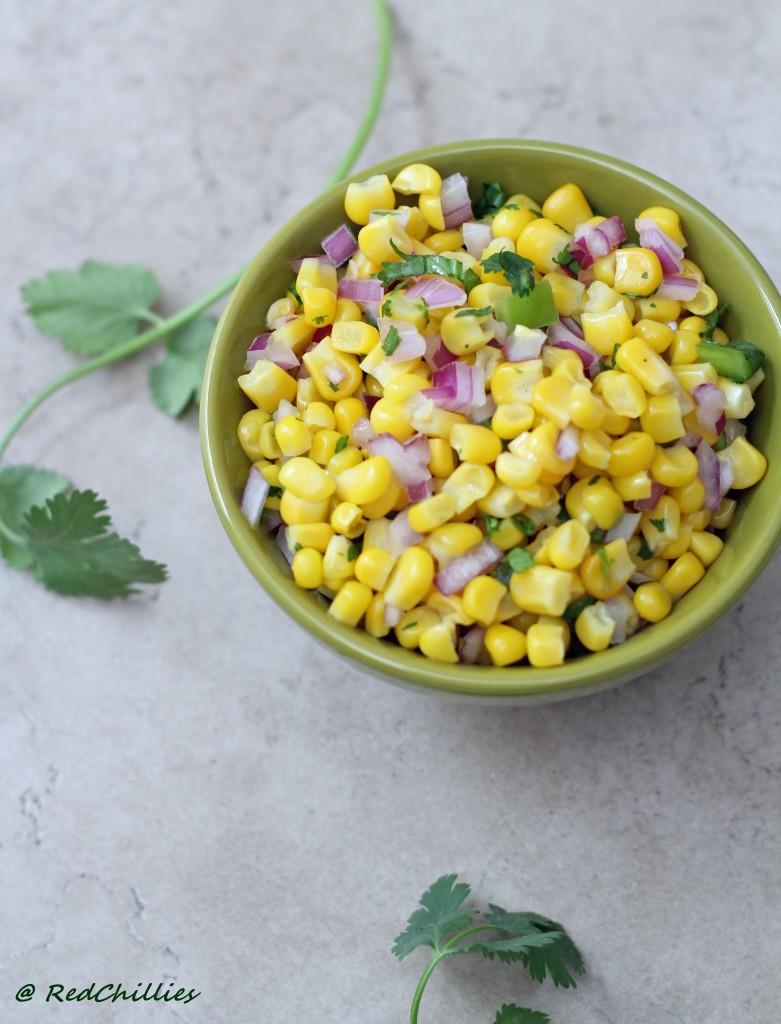 Picnic at the park with friends, delicious Mexican food, kids splashing in water, chit chat, laughter; this is a tidbit of how we spent one of our weekend evenings. It was a great way to unwind and sync up with friends; it also provided a much needed relief from the scorching summer heat. 
Few of our friends decided to have a potluck picnic and I made this salsa along with Mexican Rice and Guacamole to take. This salsa is based on the recipe that is served at Chipotle Mexican Grill. This is one of our favorites and a few servings of this, makes the burritos and the veggie bowl served there taste delicious.
 I love the fact that it is so simple and nutritious; can be made with just few basic ingredients on hand. It is a kid favorite and does not involve any cooking at all. All that is required is to mix the ingredients together and refrigerate it for few hours before serving. 
This serves as a good accompaniment along with chips/nachos, tacos, topping over tostadas or along with simple Mexican Rice.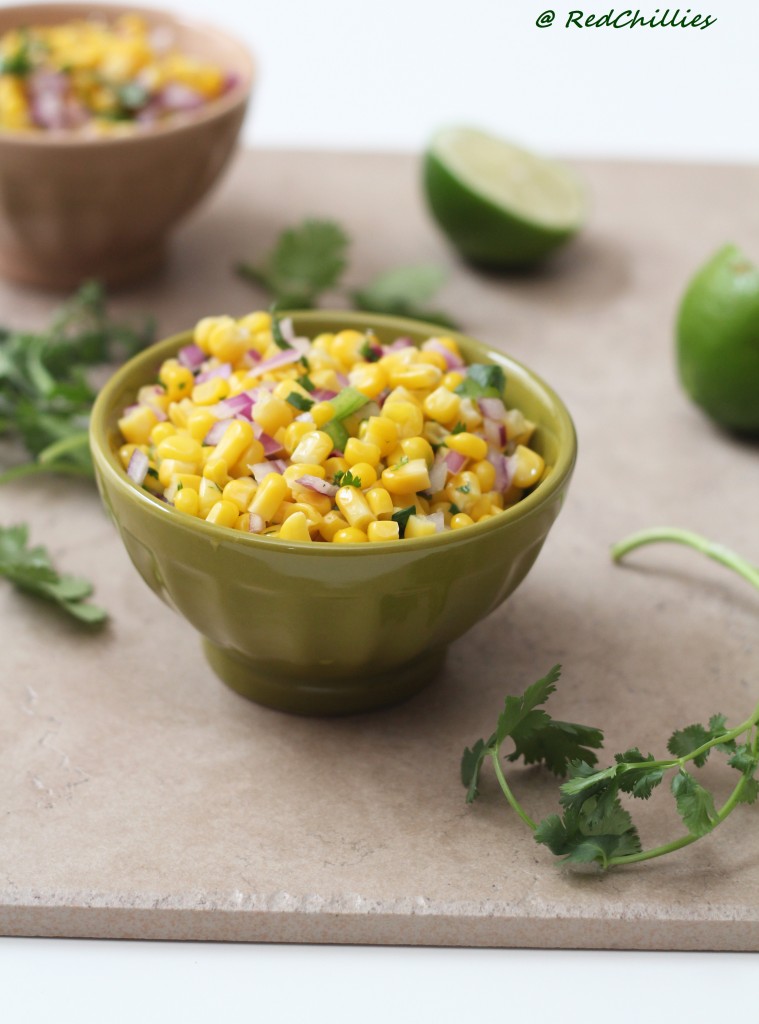 Ingredients:
2 cups frozen corn (you can use fresh also)
½ cup chopped red onion
2 Tbsp finely chopped cilantro
2 tsp finely chopped jalapeno
Salt to taste
Juice of 1/2 lime
Method:
If using frozen corn, thaw the corn in advance. After that warm it for a minute or so in the microwave and drain any liquid from it.
 Chop the jalapeno finely.  (If you do not like it hot then remove the seeds, before chopping).  
Take a big bowl and add the corn, jalapeno, chopped onion, salt, coriander and mix well.
Stir in the lime juice and mix well again. Cover with a lid.
 Refrigerate for a couple of hours before serving.  This will allow the flavors to blend together.