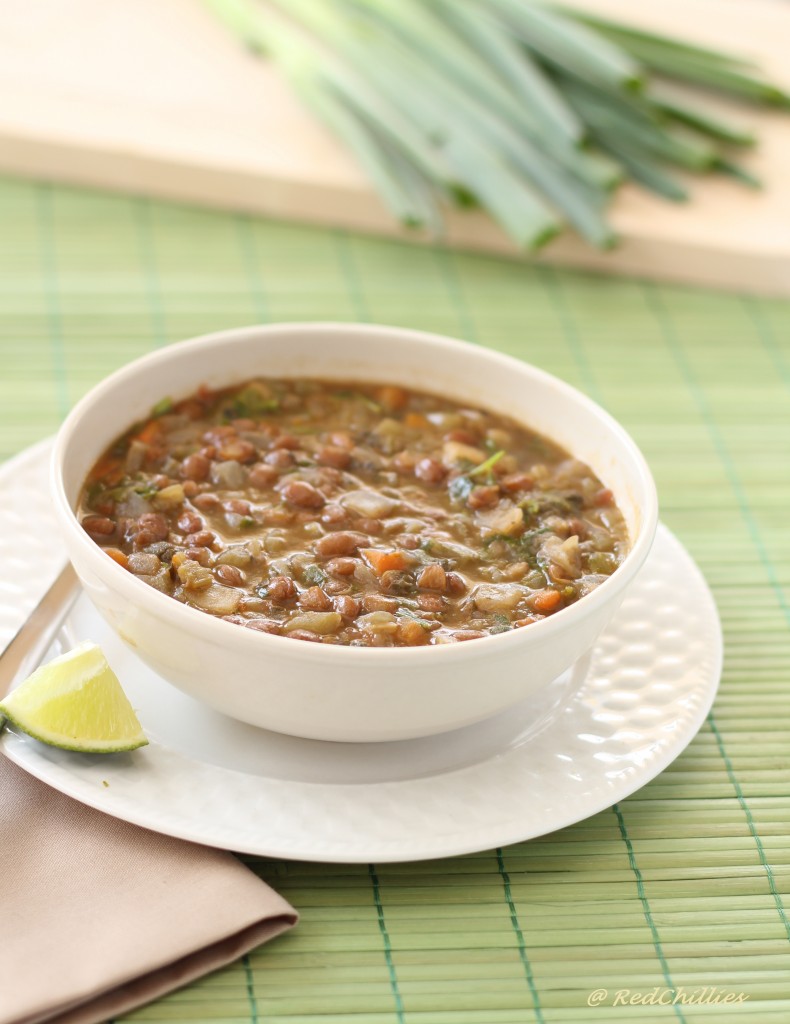 Lentils are commonly available and as we all know they are high in protein and nutritious. For this recipe, I brought the lentils from our regular store and not the Indian store. While writing this I realized that maybe the brown lentil is same as brown Masoor Daal that is available in the Indian store. I searched over the internet, but haven't come to a strong conclusion yet. So any input from the reader to confirm either way would be appreciated. 
Truth be told that I do not make soups too often during summers, as I feel that they are relished best during winters. But of course, there are exceptions and I had to make this for the Light lunch Event. For a light, hearty lunch I prefer soup that has lots of vegetables, pulses, lentils etc with different textures. For example the Bean barley Soup, Garden vegetable soup are all big time favorites. After seeing the post by Jaya on Lentil Soup, I remember trying it at the Corner Bakery and falling in love with it. But I had not ventured trying it at home until now.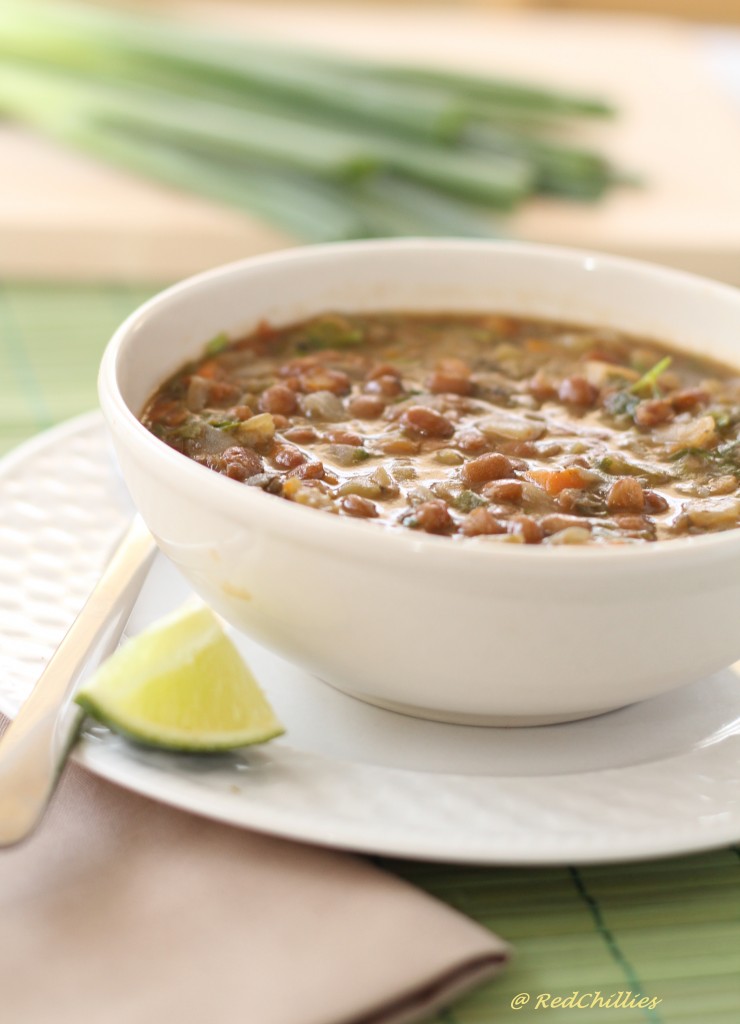 There are so many ways of making this Hearty and Healthy Lentil soup. I think, I must have looked through half a dozen websites, before coming up with this version. This variation is based on the ingredients available in my pantry and also based on my family's needs and taste. This soup is incredibly easy to make, so don't be bothered by the long list of ingredients. The choice of vegetables and herbs can be changed as per individual taste and preference.
Ingredients
¾ – 1 cup brown or green lentils
1 stalk celery, chopped
2-3 garlic pods  peeled and crushed
1/2 cup onion chopped
1 small potato peeled & chopped
1 can diced tomatoes
1-2 cups vegetable broth
1 big carrot, peeled and chopped
1 tsp ground black pepper
2 tsp grated ginger
1/2 tsp dried basil
2 bay leaves
½ cup chopped spinach
1/2 tsp dried thyme
Salt
oil
Method 
Heat water in big pot and then transfer the lentils to it. Bring to a boil, then lower heat and let simmer for about 15-20 minutes. Toward the end add some salt and keep aside, but do not discard the boiled water.
Take another big pot and heat oil. Add the bay leaves, crushed garlic and sauté. Next add the onion and mix until lightly cooked. Add the ginger, chopped celery, carrots, potatoes, spinach and stir and cook. Add little bit more oil if required.
Next add the diced tomatoes and stir. Add the vegetable broth and continue to cook. After it has incorporated add the cooked lentils, black pepper, salt, thyme and basil.
Cook simmering for 30-40 minutes or until desired consistency is obtained. Serve hot along with bread.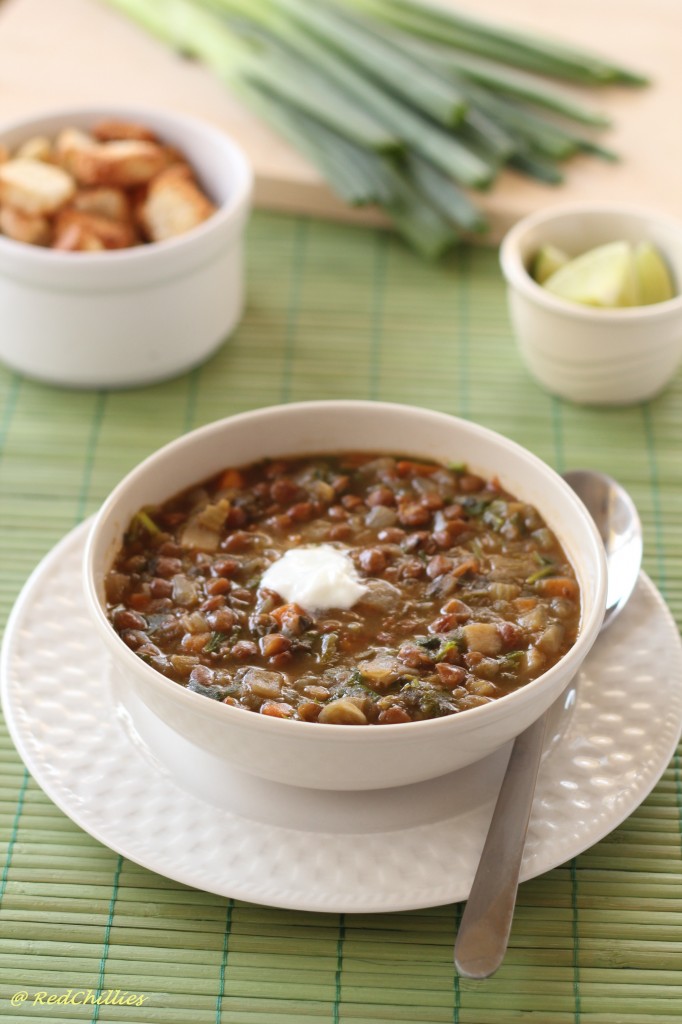 ——————————————————————————————————-
Winner of the Giveaway
Last but not the least, I would like to end this post by announcing the winner of the Taste of Home Cookbook giveaway. I used random number generator, and picked a random number based on the number of comments. I am thrilled to announce that the winner is Jyothi. Congratulations! I will contact you soon via email. Thanks to all who participated and provided such wonderful ideas for light lunches, I really appreciate it.