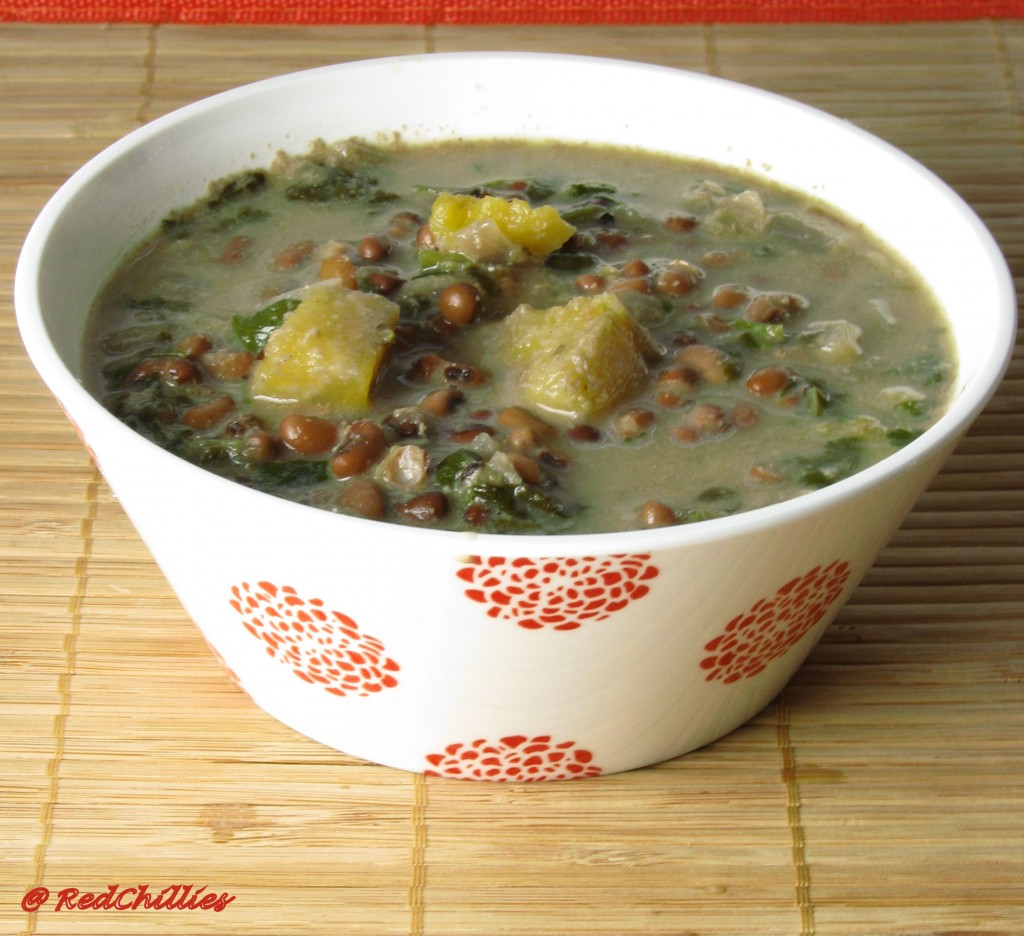 This recipe had been lying in my drafts for a long time now, but did not get to post it for one reason or the other. Now that we are getting close to the end of the year, I wanted to clear the posts in my drafts and make way for the new ones.
 The recipe for this has been adapted from Indira's Moong Bean Plaintain curry.  I love cooked plantain and also cooked moong beans, but hitherto this recipe I had no idea of combining them together for making this delicious curry. I chose Azuki bean/Red Chori instead of Moong bean and made little changes to the masala. This goes well with rice chapathis or Rotis.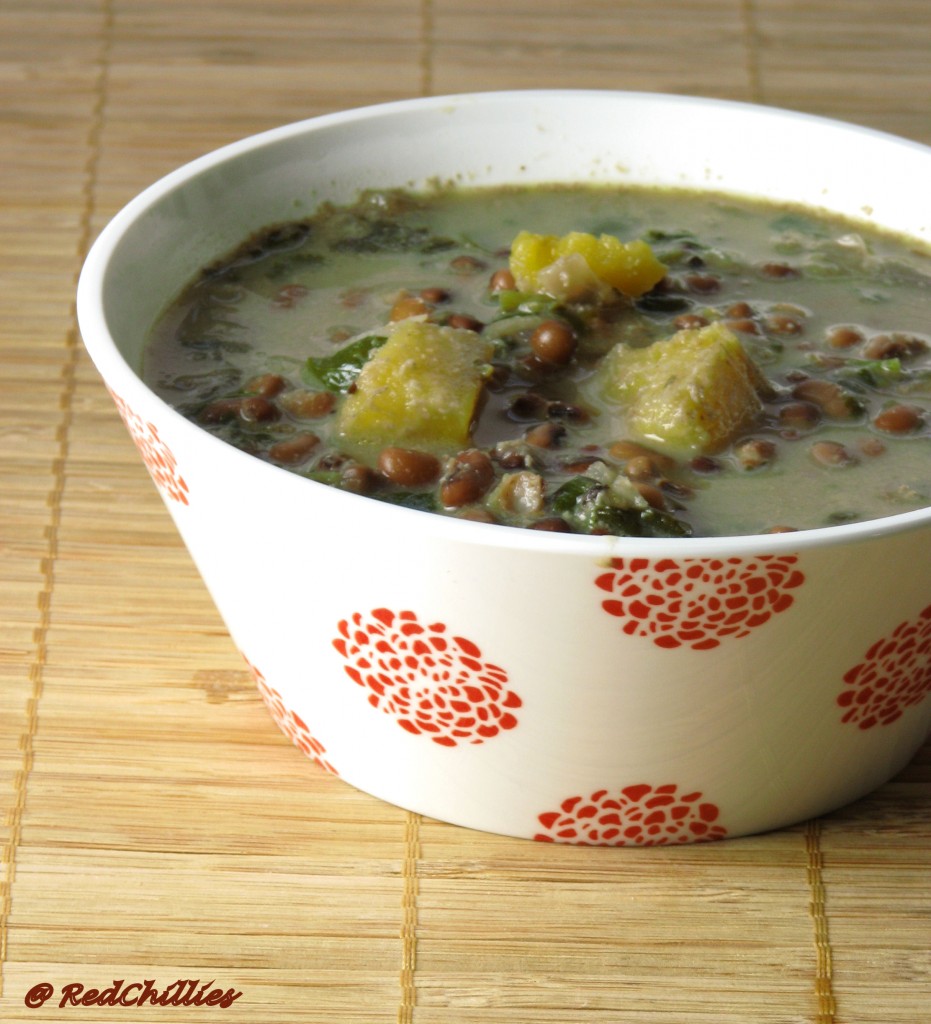 Recipe Source: Adapted from Moong Bean Plaintain curry
Ingredients:
1 plantain (raw banana), peeled and cubed
1 cup red chori/Azuki beans (soaked in water overnight) (best if sprouted)
4-5 green chillies
¼ cup of shredded coconut (fresh/frozen)
1 Tbsp tamarind paste
Salt
1-2 Tbsp chopped coriander leaves (garnish) 
Seasoning
mustard seeds
Jeera/Cumin seeds
Asafetida a pinch
few pieces of dried red chillies
Curry leaves
Method
Soak the red chori beans overnight in enough water. (Sprouting is also a good idea)
The next day pressure cook it, but make sure not to overcook and mash it.
Meanwhile peel and cut plantain into bite size pieces and cook it separately on stove top.
Grind the coconut along with green chillies, salt and tamarind making a paste.
Heat a big pan and add the cooked red chori beans, banana and coconut masala paste. Continue to cook, letting it to blend together.
Prepare a seasoning of oil, mustard seeds, cumin seeds, curry leaves, red chillies and asafetida.
Add this to the curry and immediately cover with lid and turn off heat.