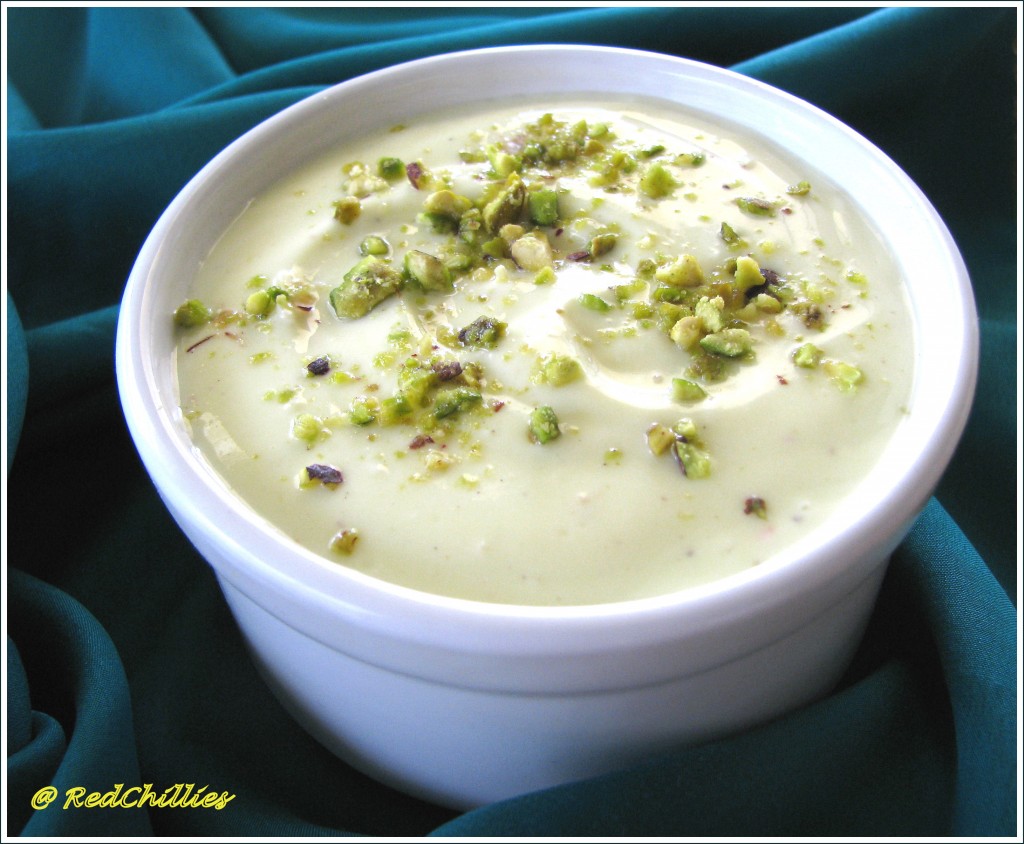 The coupons for Oikos Organic Greek Yogurt arrived last week and I could not wait to try out different recipes by using the yogurt. Different ideas ran through my head and I finally settled for our family favorite Shrikhand.
Shrikhand is an Indian sweet dish made of strained yogurt. It is one of the main desserts in Gujarati cuisine and Maharashtrian cuisine. The yogurt is tied and hung until all the water has drained off, the result being a thick and creamy yogurt. Other ingredients include sugar, cardamom powder, and saffron. (Source:Wiki). As a substitute for this thick strained yogurt I used the Greek Yogurt.I went to the store and got a tub of the Fat Free Oikos Yogurt. I was initially leery to try with the fat free version as traditionally Shrikhand is made using full fat yogurt. But never the less decided to give it a try and boy was I surprised!
 Stonyfield Farm makes Oikos Organic Greek yogurt which can be used in a variety of ways while cooking – in baking, as a substitute for sour cream, and mayonnaise, and to create tasty low-fat dishes.
Greek yogurt is strained, making it thicker and more versatile in recipes than regular yogurt. I have been told that Oikos is organic, which means it's made without artificial colors, flavors or sweeteners, and it's made from organic milk produced without the use of toxic persistent pesticides, chemical fertilizers, antibiotics, or artificial growth hormones (rBST).
Much to our surprise even the fat free version was super thick with almost no water in it. It did not have that sour taste either and it made one delicious, organic, guilt free Indian dessert. Thank You very much for the treat StonyField Farm, our family enjoyed and relished it! We would gladly recommend this to anybody to try.