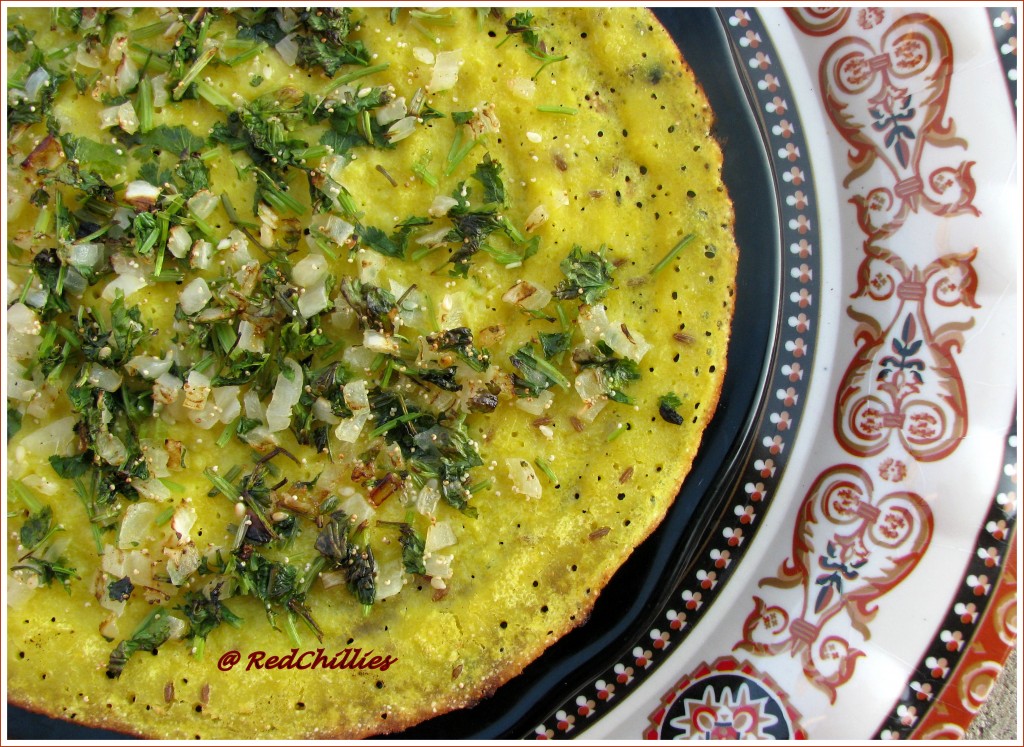 In our family we are totally biased towards the regular Urad Dosa. Hands down, we would prefer it any day, any time over the Instant Dosas, Rava Dosas etc. Even though making the urad dosa is not hard, preparing the batter is time consuming which requires prep work of grinding and time for fermentation. But when prepared it is worth every bit of time. But when time is the constraint then these easy instant Dosas that require no fermentation or grinding fill the void.
Knowing that I am hard pressed for time during the weekdays; my parents usually send me quick and easy recipe ideas whenever they find one. My mother collects these from friends, TV shows or concocts something on her own. So this Dosa recipe was sent by them. The recipe that she had sent called for tomatoes and wheat flour. I changed it a little bit to suit the taste and requirement of DS.
Some days I prepare this dosa for my son after coming back form work.  After coming back, I check his lunch box and there are days when he has hardly finished his lunch.  Those are the days when he is super cranky and stubborn; that is when he requires some 'fuel' to calm him up.  Instead of giving chips, crackers, cookies etc I quickly whip this up and feed the little one. I sometimes also make it during weekends as quick snack or as breakfast. I refer to this as "Jiffy Dosa" while serving my 3 year old. He thinks of it as some fancy Dosa and so far seems to have taken a liking towards it.