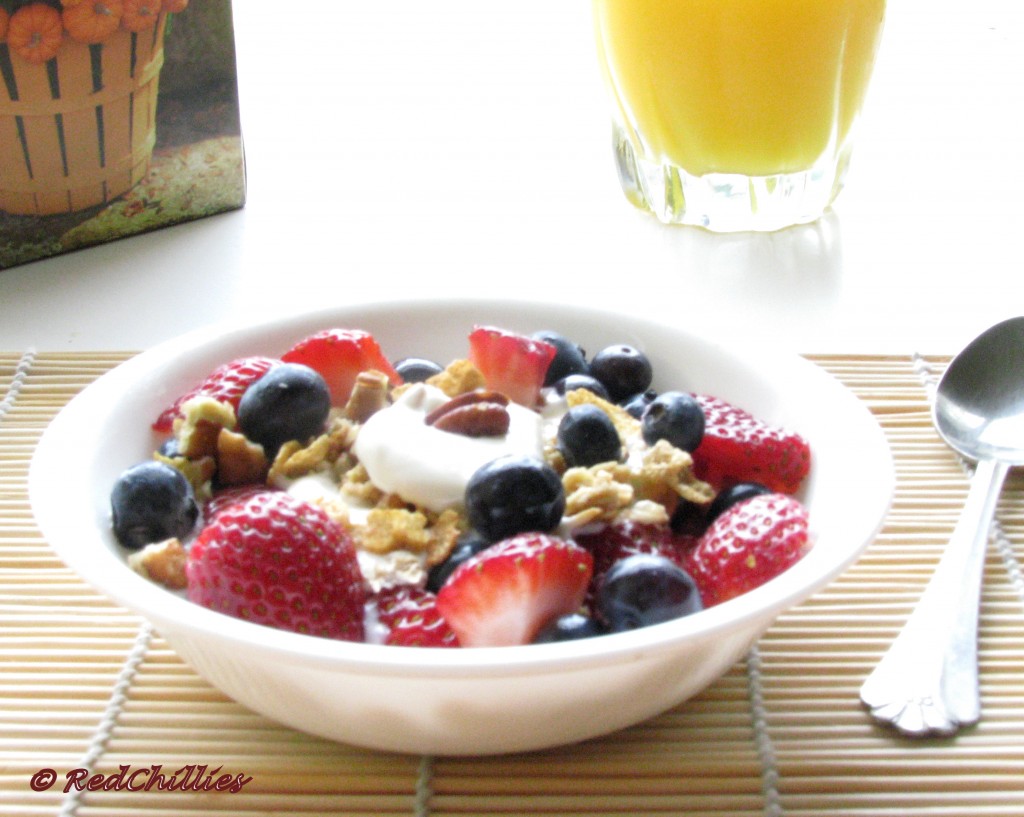 Show Me your Breakfast, she says and this is what I have! Weekdays are pretty tight for us and it is difficult to sit down and have a decent breakfast. So we try to make up for that and have a good and healthy breakfast during the weekends.
We try to start of the day with healthy breakfast and most of the days we have regular oatmeal with lots of dry fruits and a cup of orange juice. But on some other days especially when we have lots of berries at home we have this variation of Berry yogurt parfait. Now I say variation because traditionally Parfait involves layering fruits and yogurt alternatively and topping it off with Granola.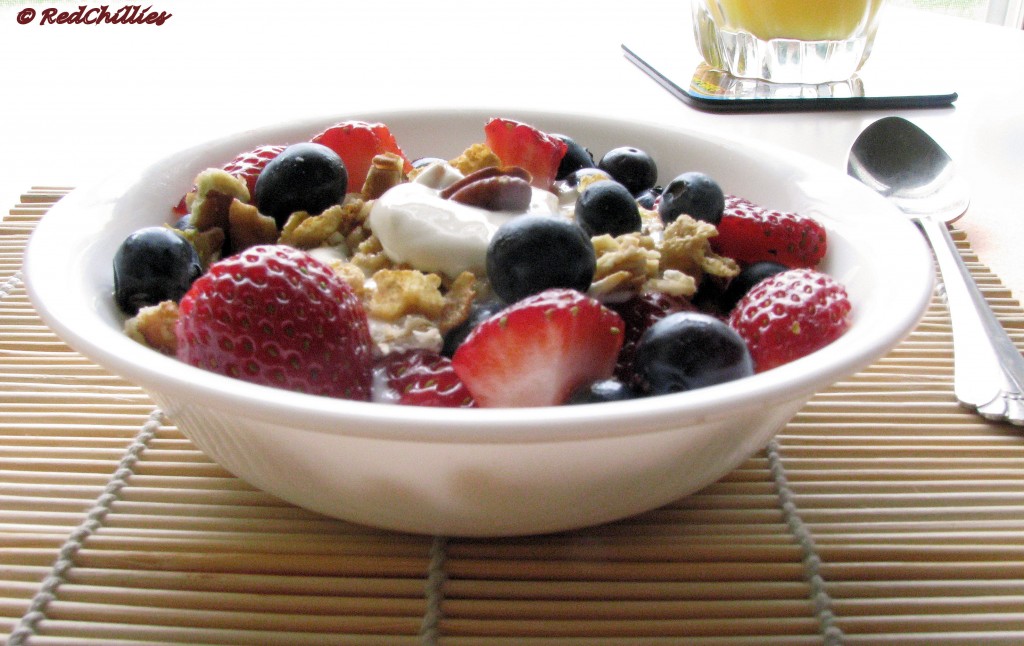 For this variation, I layered 2 Tbsp of plain fat free Greek yogurt mixed with honey at the bottom, tossed in some chopped strawberries, blueberries, pecans/almonds and topped it off with some Granola. You can substitute Granola with any breakfast cereal of choice. There you go, this along with cup of Orange Juice a great healthy way to kick start the day!
This goes to the event "Show Me your Breakfast" hosted by Divya at Dil Se.