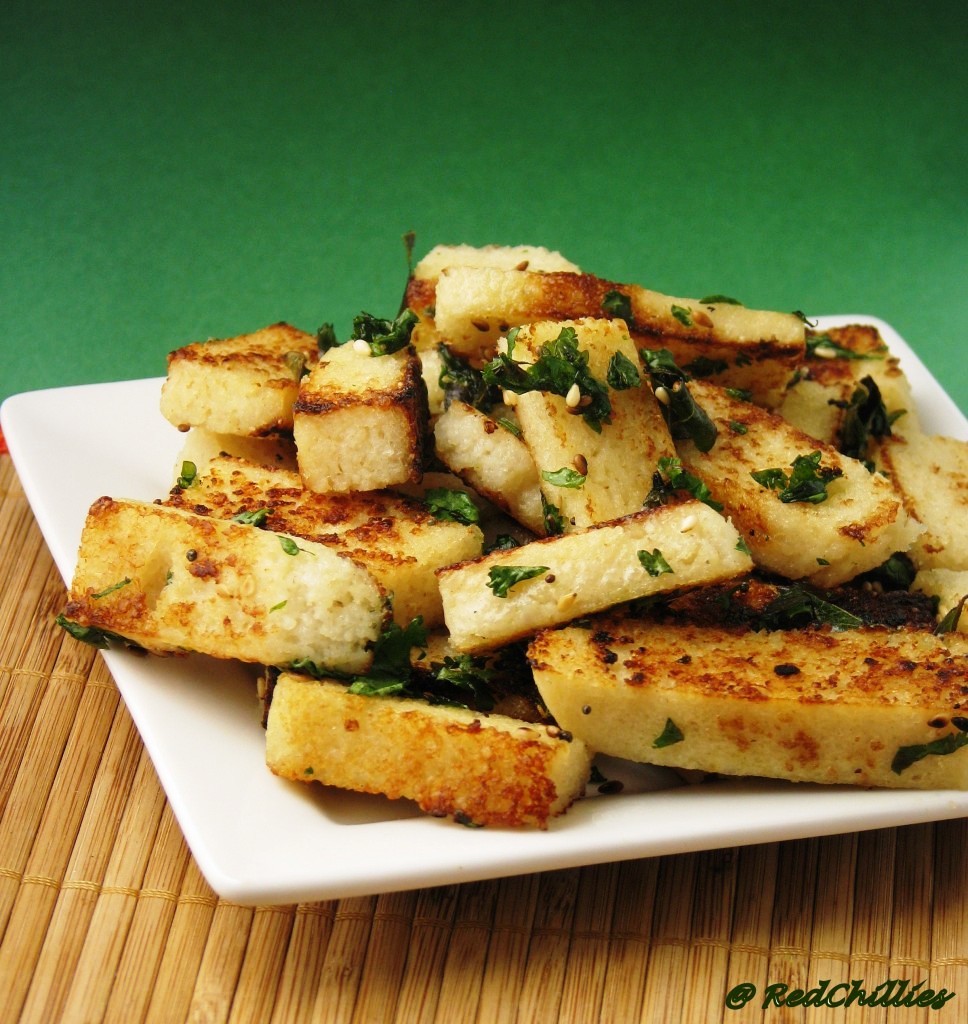 Whenever I have leftover Idlis, I usually make Idli Upma or Idli Roast. Idli Roast is shallow frying whole Idlis on a flat pan, until it is crunch on the outside and soft on the inside. Suffice to say that many a times; we look forward to eating Idly roast more than the regular Idlis.
I got this idea of cutting the idlis as strips and making Idli Fries, when I was flipping through a food magazine at a dentist's office. The recipe there was for making baked fries using Polenta, somewhat similar to this. I loved the idea and used the concept for making Idli Fries.
Even though this called as Fries, the Idli strips are shallow fired and not-deep fried. It's an extension to the Idli Roast in the sense these are cut as strips instead of using whole Idlis for roasting.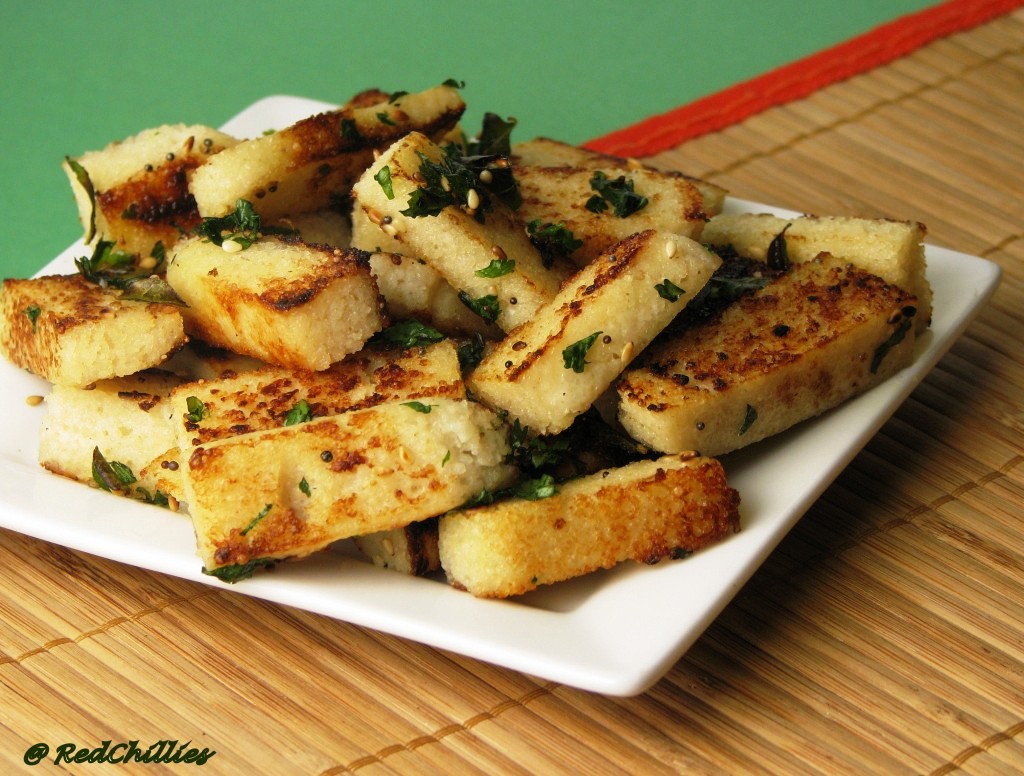 The kids will love this, not only for taste but also for the shape. It is easy to prepare and makes a good evening snack. I think it is a cool idea to pack this as a side item in the kid's lunch boxes. The next time around I plan to add some shredded carrots, peas to make it more filling and nutritious.
Ingredients: 
 Curry leaves

 Coriander leaves (optional)

 Sesame seeds(optional)

 Mustard seeds

 Oil, salt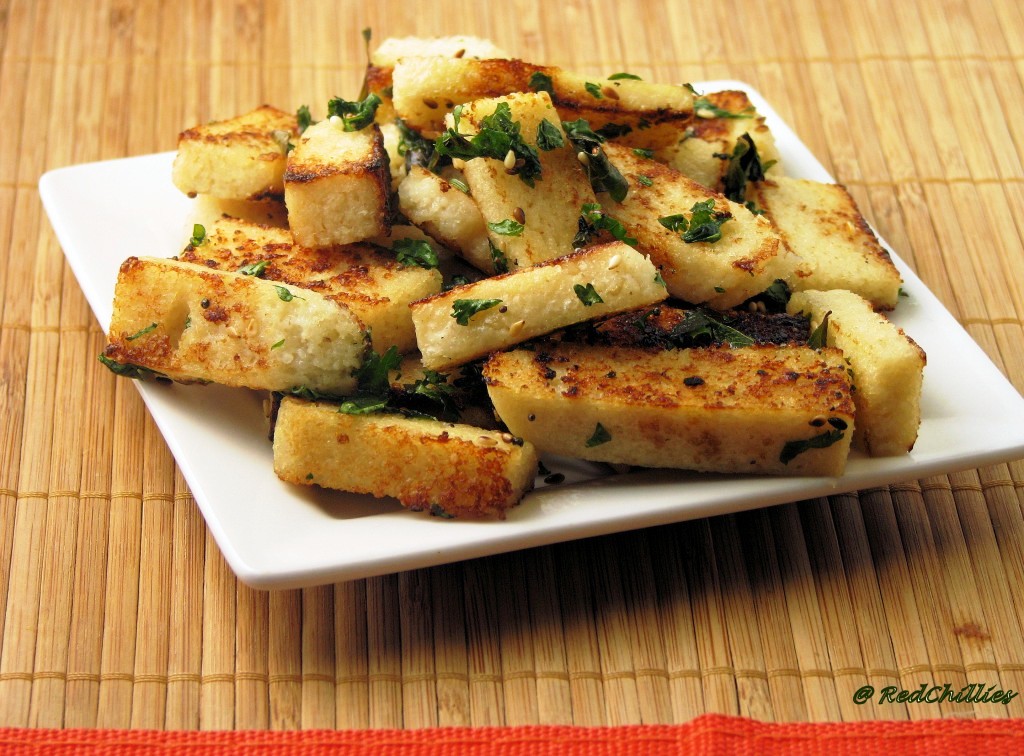 Method:
Take Idlis and cut them into strips (like cutting potato French fries). I cut them thicker that the usual potato fries.
Take a thick flat pan (preferable non-stick), and add oil on medium to high heat.
Add the cut idlis and toss it around in the pan. Do not handle them a lot as it tends to break. (I used rubber spatula to turn them around).
Add little more oil onto a side and ddd mustard seeds, chopped curry leaves, sesame seeds and toss around again. 
Adding salt is optional as it depends on the idlis.
Make sure that the idli fries, brown evenly on all the sides.
 Garnish with chopped coriander (optional). Serve Hot.