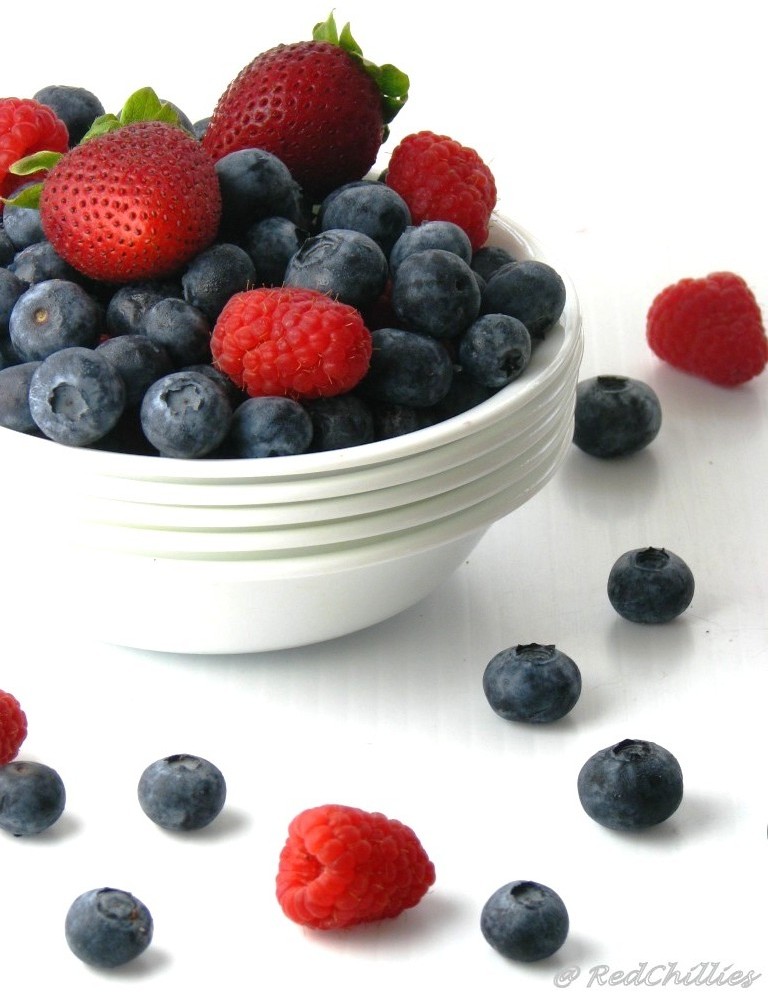 What is it about summer that you like the most? Is it the outdoor gardening, picnics, longer days, out door grilling, fresh bounty of fruits and vegetables? For me the first pick would be the longer days and close second would be the fresh bounty of fruits specifically the beautiful berries. The grocery is usually flooded with fruits and vegetables; not only are they fresh but they are cheaper as well.
Did somebody say "what about the summer heat"? Well, let's not go there shall we? If you live in some place like Texas, then the lesser talk about the heat the better. Let's just focus on the fresh and fruity for now like this summery, low-fat dessert, parfait.
If you are wondering what is a parfait? An American parfait is a dessert normally made by layering cream, ice cream, or flavored gelatin dessert with other ingredients such as granola, nuts, yogurt,   fresh fruit, or whipped topping. A parfait is normally made in a tall clear glass making all layers visible. (source).