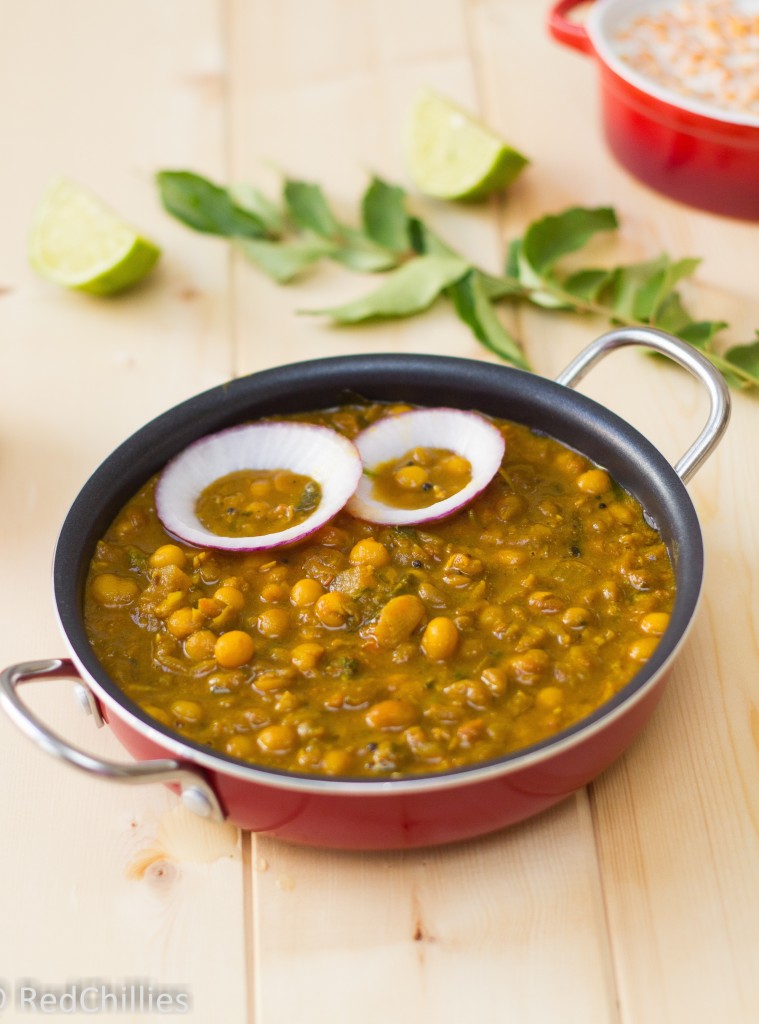 We returned back home after a whirlwind trip in the North East. Even though it was quite hectic, we had a good quality family time. 
Now what we missed most during this extended trip was the wholesome meals. While we had so many choices healthy or otherwise nevertheless after a week or so we start craving for home made food even if it is the regular old daal-chawal. It is always a good feeling to come back home and have the "ghar ka khana" in a familiar environment.
 Anyway back to the recipe. This curry is Ragada recipe that is the part of the famous Ragada Pattis duo. I did not make the pattice, but served it with rotis. This versatile curry goes well with chapathi, roti, poori, rice or bread.
 I cook often with Garbanzo beans, but not as much with White peas (dried vatana). Dried white peas looks similar to the garbanzo beans in shape and color. But white chickpeas/garbanzo beans have a rugged appearance and are little bigger than the white peas.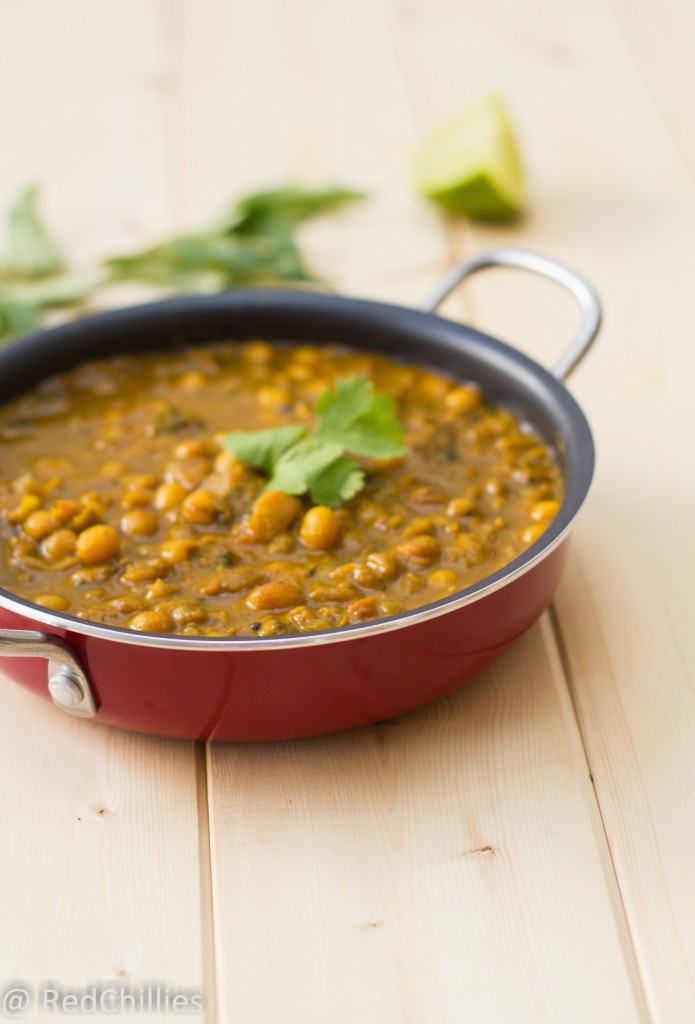 Serves: 2-3 people
Ingredients:
1 cup white peas (dry)
¾ cup chopped onions
2-3 green chillies
2-3 medium tomatoes (ripe)
1  tsp garam masala
½ tsp turmeric
1 tsp red chilli powder (optional)
 2-3 garlic pods (peeled and grated)
 1 inch ginger (grated)
2 Tbsp tamarind paste
1 tsp cumin seeds
Handful of chopped coriander for garnish
Salt to taste
Oil 
Method: 
Soak the peas overnight or for about 8-10 hours in enough water. Pressure cook the white peas using sufficient water. Keep aside.
Grind the green chillies along with ginger and garlic to a coarse paste (without adding any water).
Heat a heavy bottom pan (prefer non-stick), add about 1 Tbsp oil. Add cumin seeds and stir.
Next add the ginger, garlic, green chilli paste and sauté until it turns light brown.
 Now add the onions and stir until it turns light brown.
Add the chopped tomatoes, salt and cook until the raw smell of tomato is gone. Add more oil at this time.
Add garam masala powder, turmeric, chilli powder, tamarind paste and mix well. Now add the water from the cooked peas and make a gravy.
Add the peas and continue to cook on simmer and covering with lid. Add more water if required.  Finally garnish with chopped cilantro and close the lid.
 Do not forget to serve some chopped raw onions and slice of lemon. Goes well with chapathi, roti, poori, rice or bread.