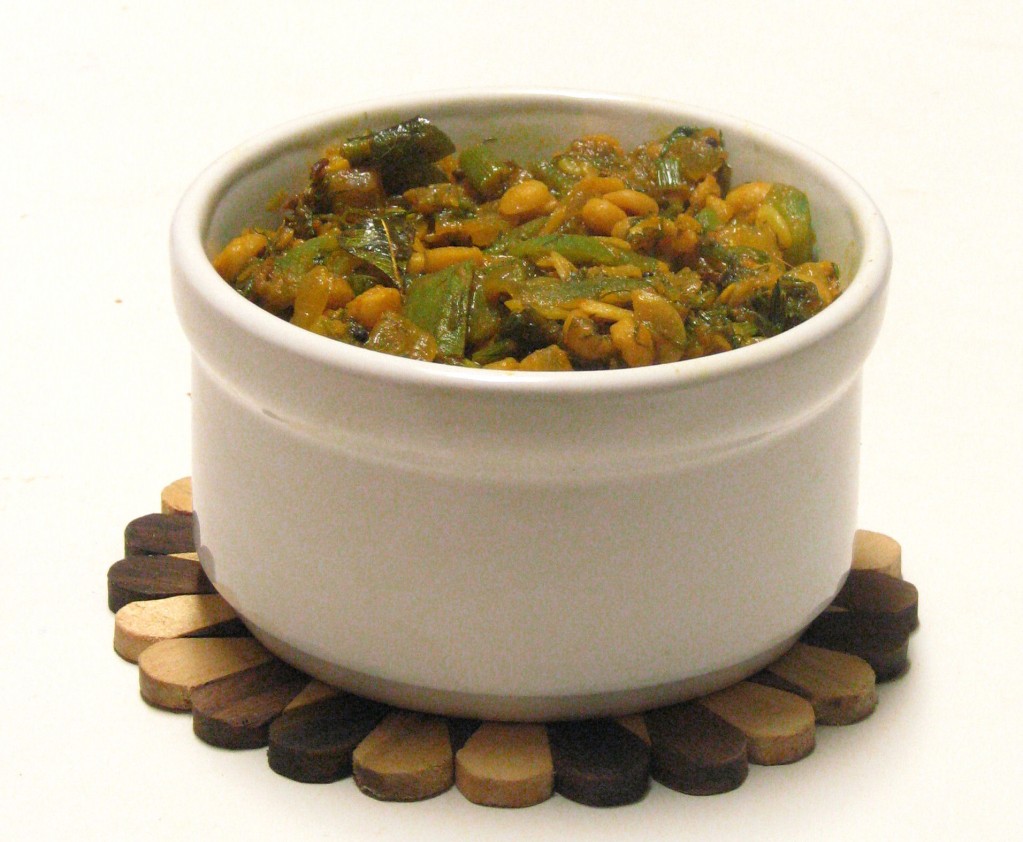 Sometime last week, I was cleaning up the fridge closely inspecting the occupants there, when I noticed that the ridge gourd and Dill were the ones demanding immediate attention. When I bough the Ridge Gourd from the grocery I was planning on making these delicious bhajjis, but never got around making them.
So the other option for me was to make a quick curry from the Ridge Gourd. Now cooked Ridge Gourd by itself has a sweet taste to it and when paired with onions becomes even more sweeter. At home we are not fond of this taste, so I thought why not add the dill to ridge gourd and make a dry curry? Addition of dill and Chana Daal definitely off -sets that sweet taste and imparts its own flavor.
The idea for this curry came up on a need basis but we really liked the taste. Needless to say, this is a very easy and nutritious side dish that can be prepared in a jiffy.
Ridge Gourd is called as Turai or Tori in Hindi, Jhinga in Bengali, Beera kaya in Telugu, Heeray kayi in Kannada, peechinga in Malayalam, Dodaka or Ghosavala in Marathi, Peerkankaai in Tamil and Ghosale in Konkani.
Please note that Ridge Gourd is different from Bottle Gourd (Lauki)