Chaana Masala is one of our family favorite and I make this at least once a week. It is not only healthy and nutritious but also easy to prepare.
Now that I have few years of cooking experience I can now proclaim that it is easy to prepare. This was not the case earlier and I used to stay from such recipes thinking that they were way too complicated. I distinctly remember how I learnt this recipe.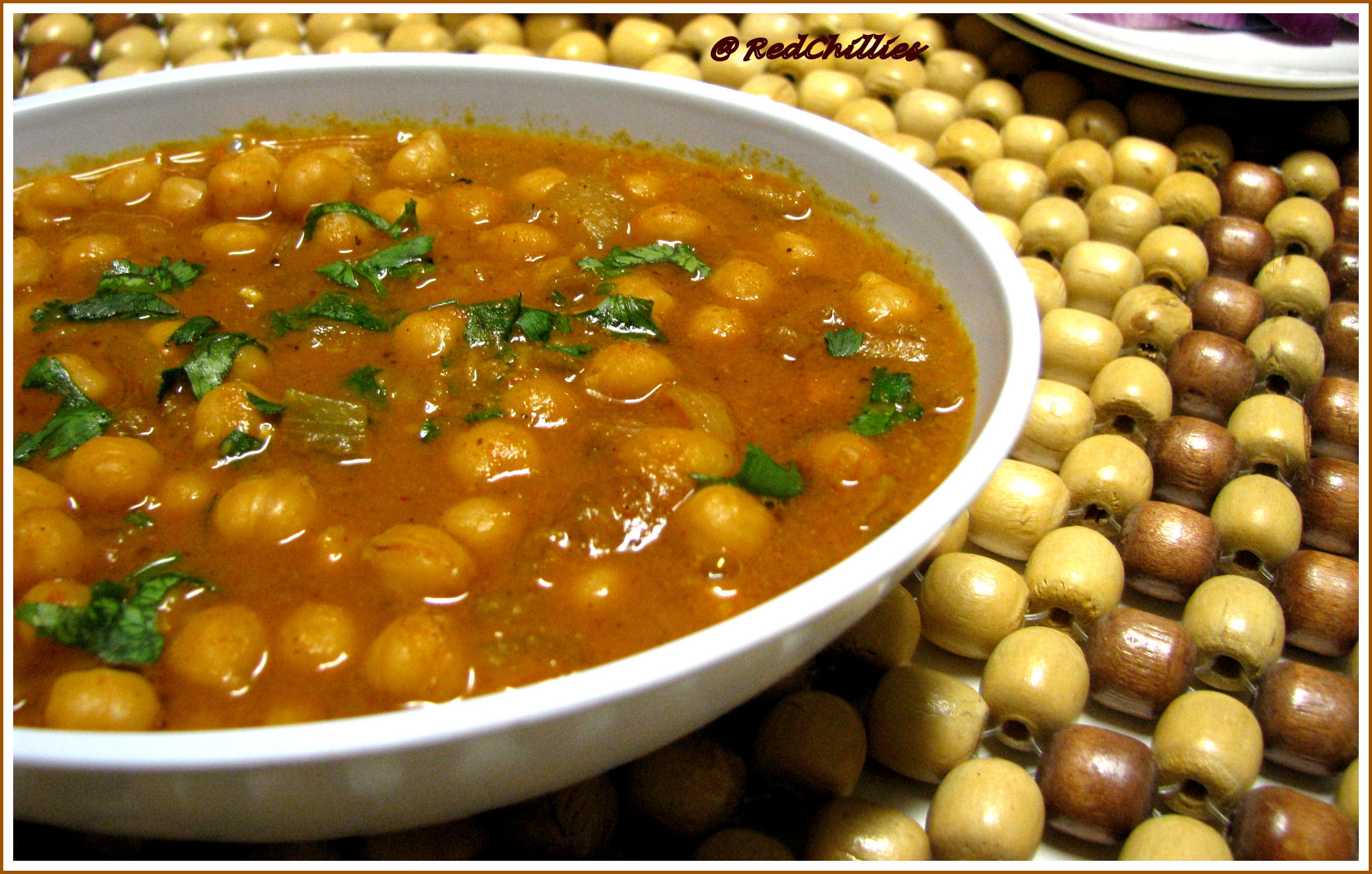 It was about a year and half after my marriage and that was about the equivalent amount of solo cooking experience I had. My cousin was visiting us for a few days and was on her way to Georgia to pursue her dental studies. She is about 6 years younger to me and I treat her like my baby sister. I tried to impress on her what ever half baked cooking I knew, never realizing all the time that she knew much more cooking than me.
Now we had some more family come over and I was stuck wondering what to cook. She came to the rescue and surprised all of us by making Vegetable pulav, Chana Masala and a salad. Needles to say I was astound but also learnt the recipe from her. I have been making it ever since.
Channa masala (also known as chole) is a North Indian/Punjabi dish which consists of chickpeas./Garbanzo Beans. It is fairly dry and spicy with a sour taste and pairs well with Rotis/ Phulkas, Baturas or even Rice. This tastes good when it is cooked ahead of time at least 4-5 hours or even more before serving. This gives enough time for the spices to blend together.
Ingredients:
1 cup chickpeas/ garbanzo beans(dry or canned)

2 medium tomatoes / 2 Tbsp tomato paste

2-3 broken cinnamon sticks

chilli powder as ( per taste)

2-3 tsp chole masala (any brand)

Handful of chopped coriander for garnish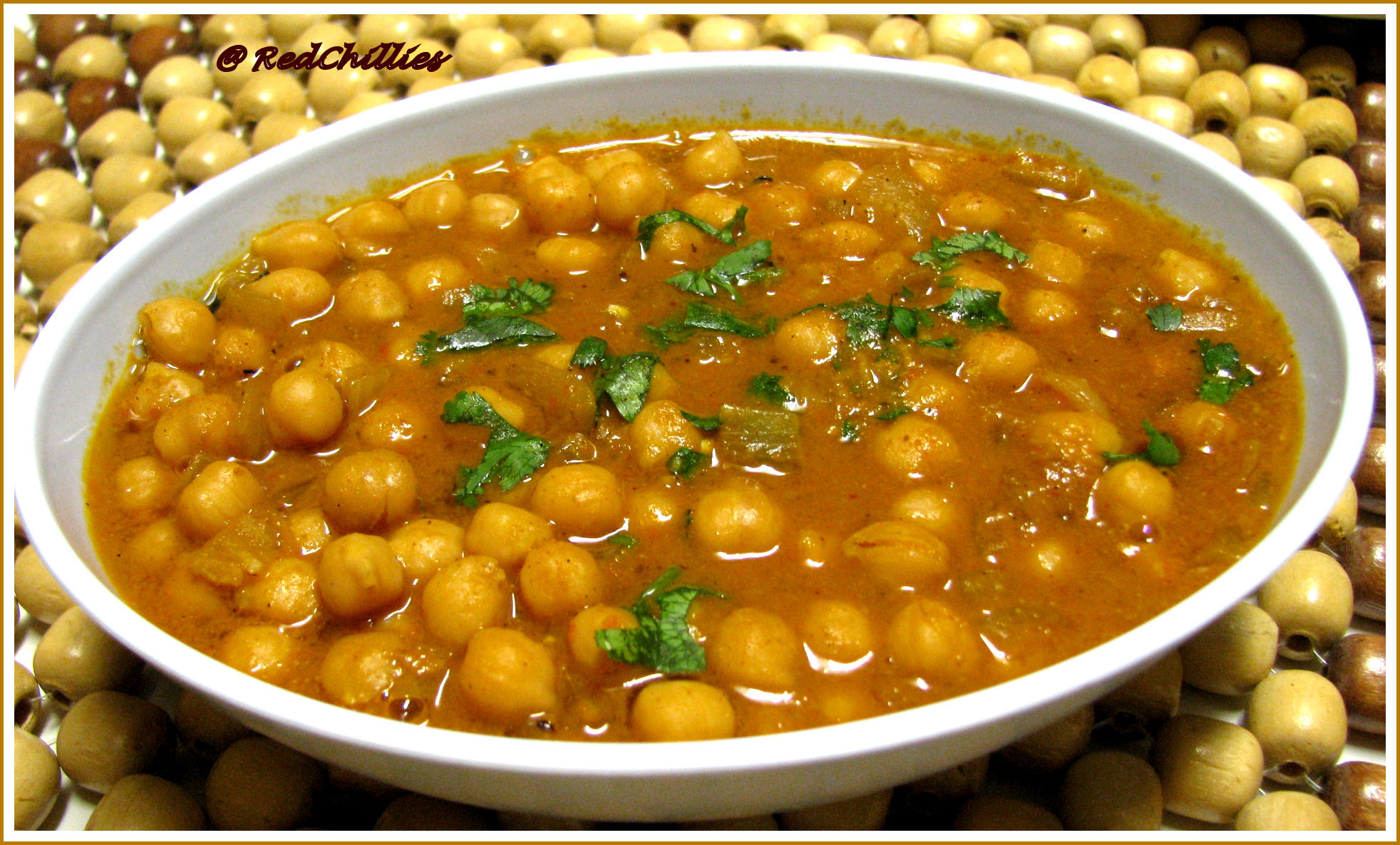 Method:
Puree the tomatoes in a blender and keep aside (skip this if using tomato paste). Grate the ginger and garlic and keep aside.

 

If using the dry variety, make sure to soak the beans overnight or for about 8-10 hours in enough water.

 

Pressure cook the beans using sufficient water. Keep aside.

Take a heavy bottom pan, add the oil. Next add the ginger and garlic and sauté until the garlic turns light brown.

Add the cloves and cinnamon and stir for a while. Now add the onions and stir until it turns transparent.

Add the tomato puree/tomato paste, salt and cook until the raw smell of tomato is gone. Add more oil at this time.

Add chilli powder, chana masala powder, and mix well. Add more oil at this time if dry.

Add the cooked beans along with the water and continue to cook covered. Simmer for a while until the gravy blends with the beans.
Finally garnish with coriander leaves before serving. Do not forget to serve some chopped raw onions and slice of lemon. Yumm!