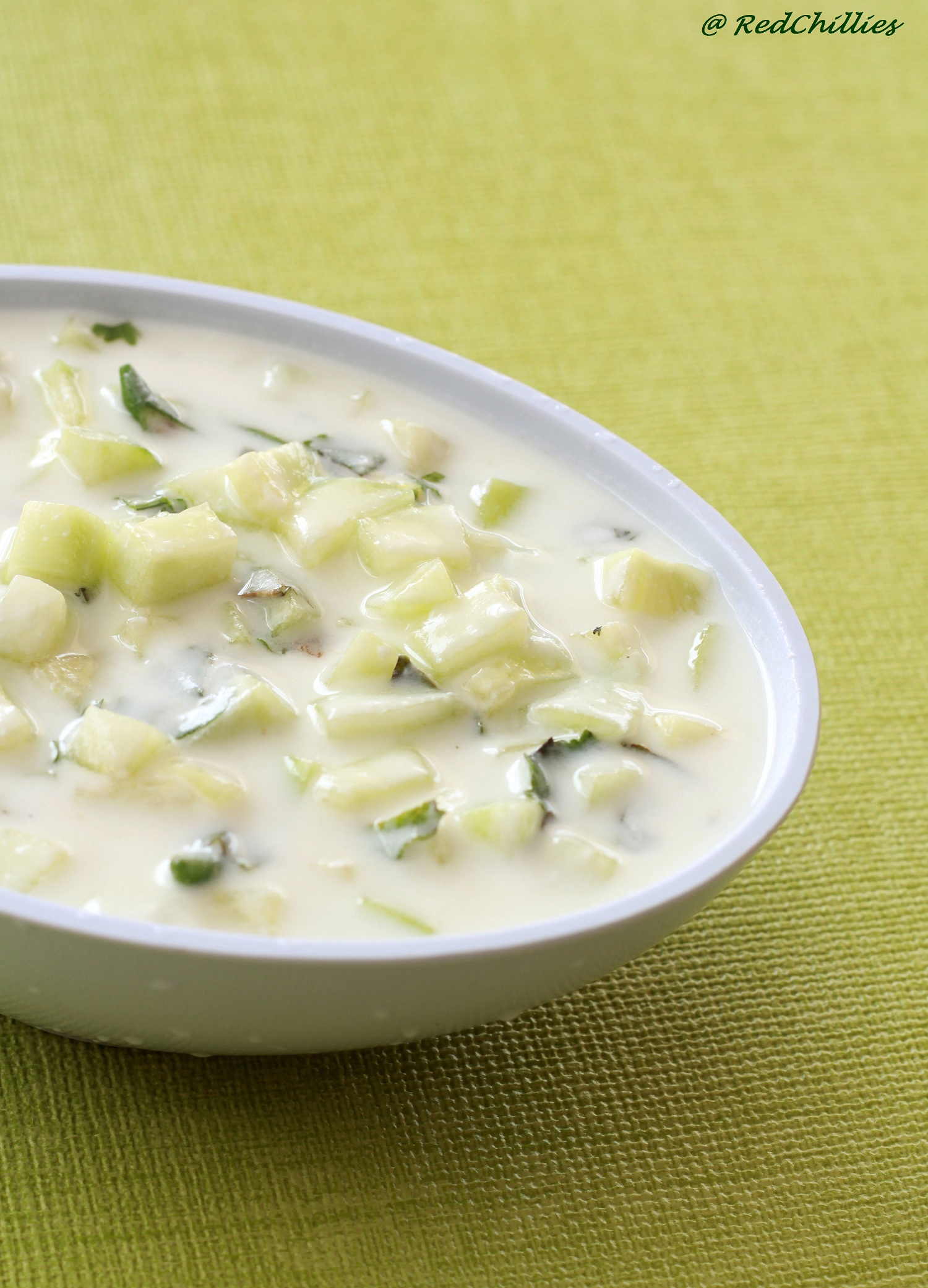 If you are looking for a quick cooling Yogurt Cucumber Raita, then this one is for you. Raita is an Indian condiment made using yogurt/ curd and used as a side dish, sauce or dip. This is not only enhances flavor, but offsets the spiciness of the main dish. All that is required for this is cucumber, yogurt and other spices. 
Traditionally ground cumin powder is added to this, but my family is not too fond of its taste in this raita and so I skip it. You can add chilli powder instead of green chillies, if you prefer.  The assortment of vegetables used in a raita is endless; but the commonly used ingredient is cucumber. Feel free to add chopped tomatoes, and onions as well. This is served along with pulao, biryani or khichidi and even parathas. 
Ingredients:
Yields: 5-6 servings
2 medium cucumbers
2 cups plain curd/yogurt (use thick yogurt)
2-3 green chillies slit/ ¼ tsp red chili powder
1 Tbsp chopped cilantro /coriander leaves
4-5 mint leaves chopped (optional)
1 tsp lemon juice
¼ tsp cumin powder (optional)
salt to taste 
Method: 
Take a big bowl and add the yogurt, whisk it until it is smooth.
Add salt and green chillies/chilli powder to this and mix well.
Peel the cucumbers, seed them and chop into fine pieces.
Add the lemon juice, chopped coriander, chopped mint to the chopped cucumber and let it sit aside for 5-10 minutes.
Then add the marinated cucumber to the yogurt mixture and mix again.
Make the raita ahead of time and keep in the fridge to let the flavors blend together.