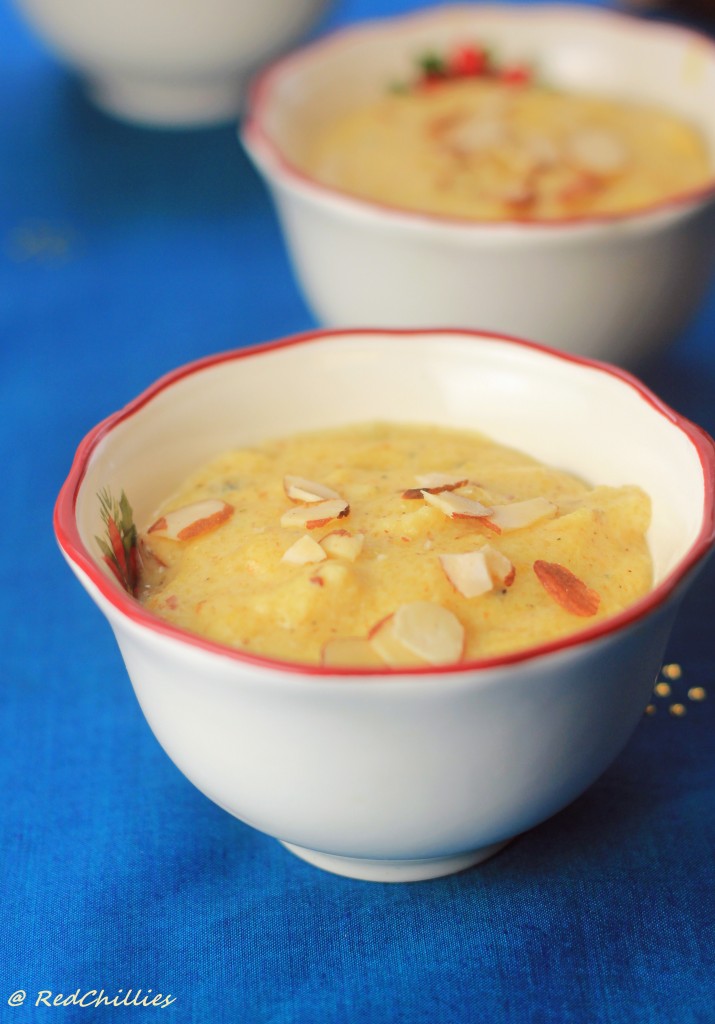 Hope you are having a great start to the New Year with all resolutions intact. Also hope you had a great weekend. We had a fun and relaxing weekend with a potluck dinner at a friends' place. With great food, chatter and laughter it was a good way to re-charge the 'batteries' and gear up for the hectic week ahead. 
I had prepared this Kheer during the beginning of the New Year. Even though the weather is awesome for January, it has been cloudy on days. As a result I could not take some good pictures, depicting the actual color and texture of this kheer/pudding. 
Phirni tastes pretty much like rice kheer but with a different texture. Phirni is made of ground rice and so it has a different texture, but the good thing is that it cooks fast.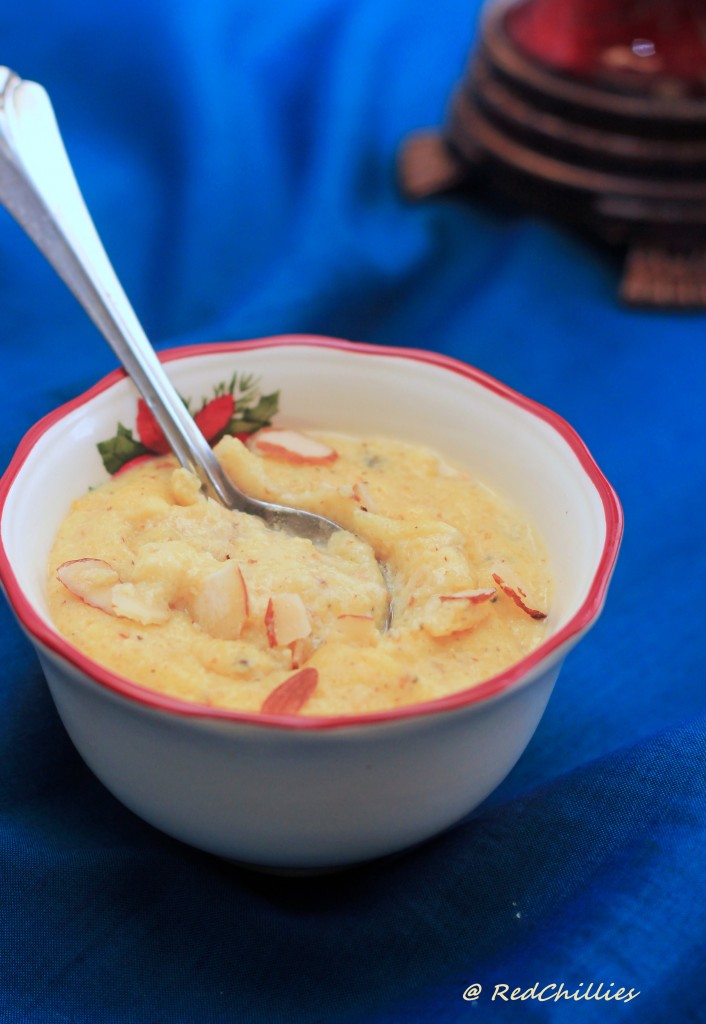 Ingredients: 
4 Tbsp raw Rice( I used Basmati)
1 liter Milk (use whole milk)
1 cup sugar
8-10 saffron strands/ Kesar
½ tsp cardamom powder
1 Tbsp slivered/chopped almonds
5-10 pistachios (pista), finely chopped  
Soak the rice in ¾ cup water and keep aside for 1 hour.
Also soak the saffron strands in 1 Tbsp of warm milk.
Grind the soaked rice in 1/2 cup water and make a thick paste. While grinding it should be thick. Add little water and bring its consistency to that of idli batter.
 Heat the milk in a big sauce pan and bring it to a boil. Continue to heat it on simmer.
Add the sugar and stir well. After it has settled, add the rice paste, saffron milk in small intervals and keep stirring.
Note: Do not add the rice paste all at one time as it may form lumps.
Continue stirring for 5-10 minutes until the mixture half way thickens up. Add the cardamom powder and mix.
Note: The mixture will thicken up more after cooling.
Keep this refrigerated. Garnish with almonds and pista before serving. This is traditionally served in earthenware.