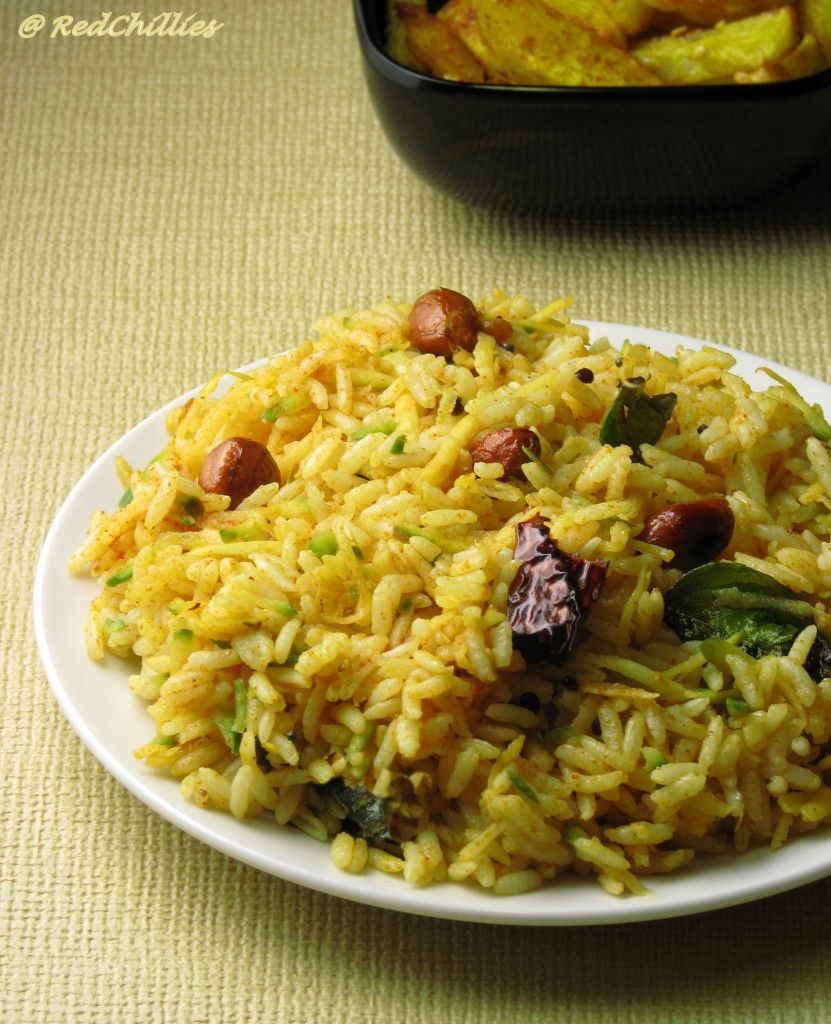 This Raw Mango Rice called as 'Mavinakayi Chitranna' in Kannada is a variation of the usual Mango Rice recipe that I have posted here. In the latter version, all the ingredients are mixed and cooked over the stove top; where as in this version, the cooked rice is mixed along with raw mango paste and then aptly seasoned. Of course, for this version the seasoning plays a very important role and needs to be as strong as possible. This is achieved by using good asafetida, fresh curry leaves and good dried chillies. 
I got this recipe from my MIL who happened to see this in a cookery program on TV. She passed along this recipe last week. Since I had a raw mango, I gave it a try this week and we loved the taste. The tanginess for this rice comes from the raw mango and there is no need to add lemon juice to this. 
I have also posted a basic variation of Chitranna (without any raw mango) here.