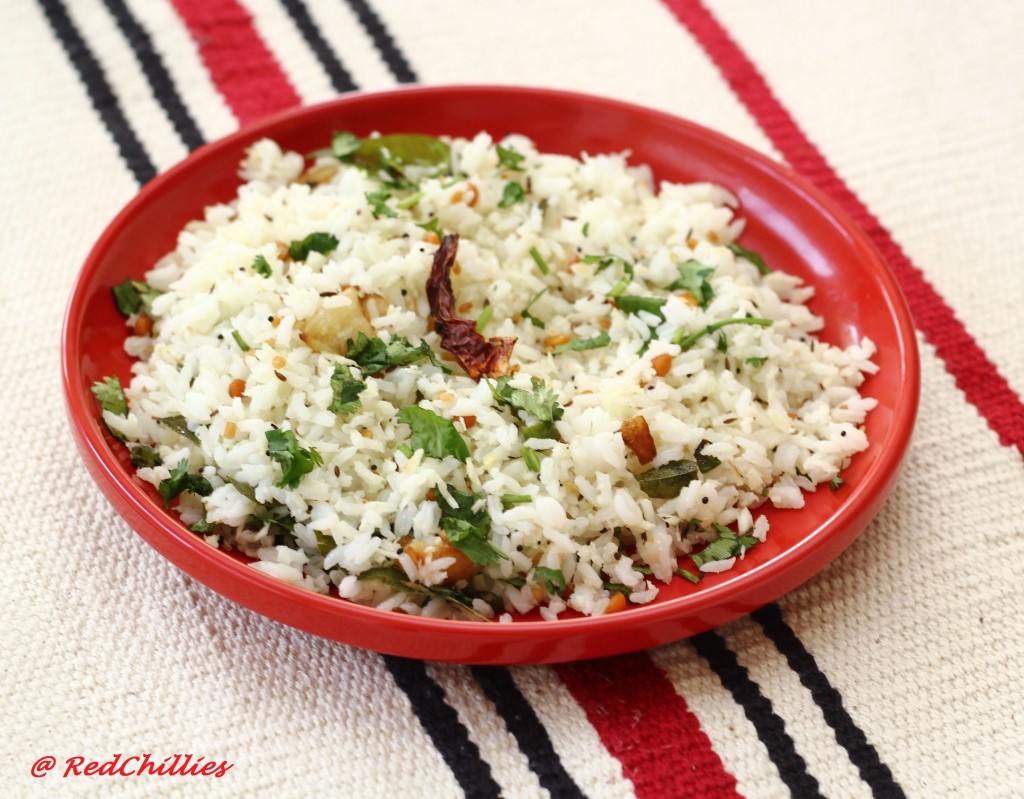 In India coconut is one of the most common offerings to God.  Since is considered 'sreshtha' (superior) and auspicious it is offered as a way of prayer. It is first de-husked, broken along with the shell and then offered. After that the coconut is treated as part of prasadam and is consumed by making variety of eatables. 
Being a Konkani, coconut is a part of our everyday food. The morning ritual starts by breaking a coconut offering it to God and making some preparations out of it. There are lots of recipes sweet, savory and curries that use coconut. In our family Coconut rice is usually prepared during festivals along with array of other delicious preparations. My ma-in-law uses coconut oil for this rice and that adds a distinct taste to the rice. 
This is easy to prepare and gets done in no time at all (especially if you have shredded coconut on hand). You can prepare this dish if you have left over rice as well.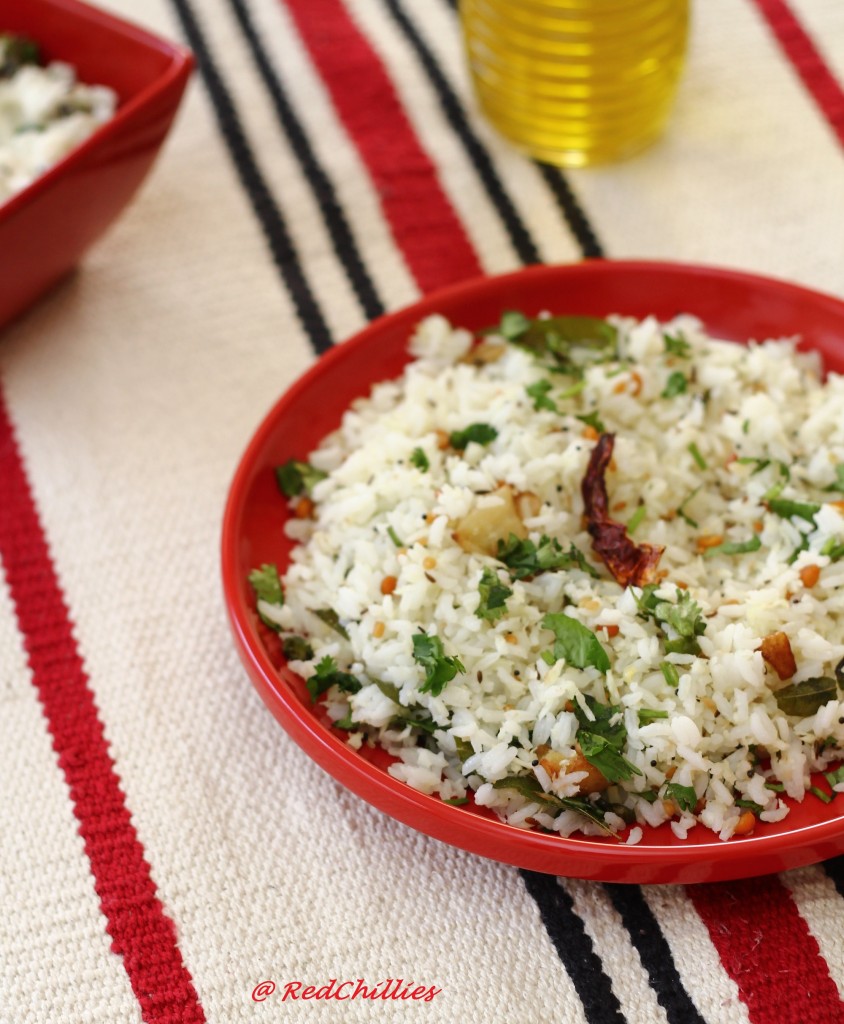 Ingredients
1 cup of raw rice (cooked so that the grains are separate, I do not use Basmati for this).
¾ cup shredded coconut (add more or less depending on taste) [use fresh rather than frozen]
2 tsp urad daal/ split black gram
2-3 dried red chillies (broken into 3 pieces)
Asafetida a pinch
1 tsp mustard seeds
5-6 curry leaves
Few cashews
Oil (preferably coconut oil)
1 Tbsp chopped coriander/cilantro (optional)
salt to taste
Method:
Cook the rice separately so that the grains are separated and fluffy. Take a big plate and spread out the cooked rice, sprinkle salt and little oil onto it.
Take a big pan and heat oil (preferably coconut, else use any oil) and add the mustard seeds. After they splutter add the urad daal, asafetida, cashews, broken red chillies, curry leaves and cook until the urad daal turns light brown.
Add the shredded coconut to this and stir for 2-3 minutes until it gets the toasted aroma.
Finally add the cooked rice and mix for another2-3 minutes. Mix with wooden spatula so that the rice does not get broken. Add the chopped coriander and check for seasonings and serve hot.