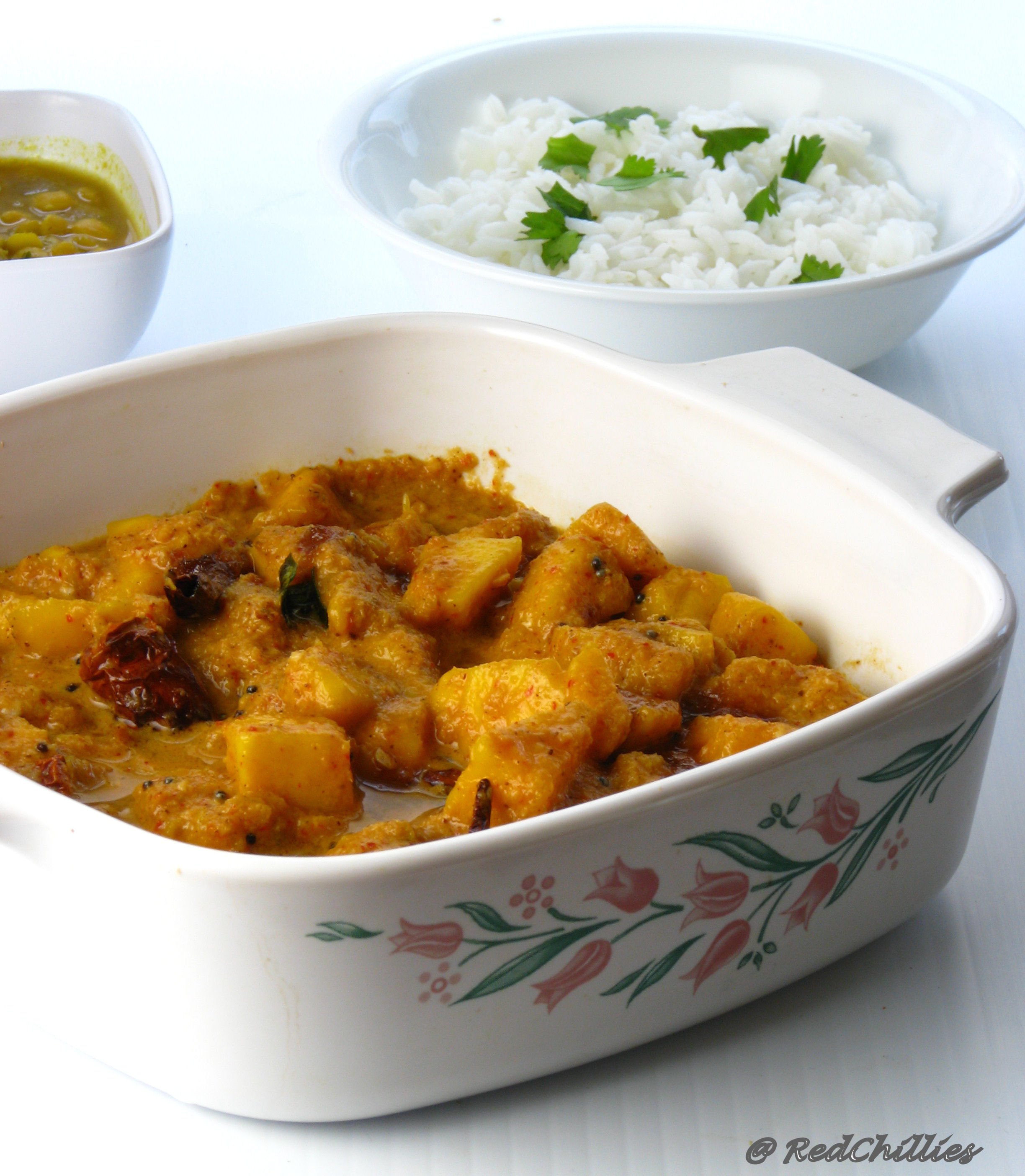 When life gives you crate of mangoes, what do you do? Well, for starters you eat them as fast as you can and with whatever is remaining you make either Mango Jam, Mango Shrikhand, Mango Milkshake or this quick and easy Mango Curry :-). 
Fresh, juicy and luscious mangoes are making their appearance in the groceries here. One look at the mangoes and it appeared as if they were calling our names and pleading us to take them with themJ. So we wasted no time in buying a crate of these and we have been relishing them ever since. 
Even though we do not get the varieties that we usually get in India, we are not complaining. And why so, you ask? Well because the only option to fresh mangoes is the canned Mango Pulp that is loaded with citric acid and sugar. So these fresh ones are way better than the flavorless pulp, right? The variety that we get here in the US (at least in the place where we live) are called the Ataulfo Mangoes. 
Being the typical Konkani family, we swear by our coconuts and of course mangoes. There is nothing that spells comfort like the combination of mango in coconut masala; hence the dish Mango curry. 'Ambo/Ambya' is Konkani word for Mango and 'sasam' is mustard. If you have not tasted this before and or have some inhibitions about the addition of fruit in a curry then please do not hesitate. The sweet taste mangoes, complements the spicy and tangy flavors of the coconut paste. Do give it a try once and you will be pleasantly surprised.