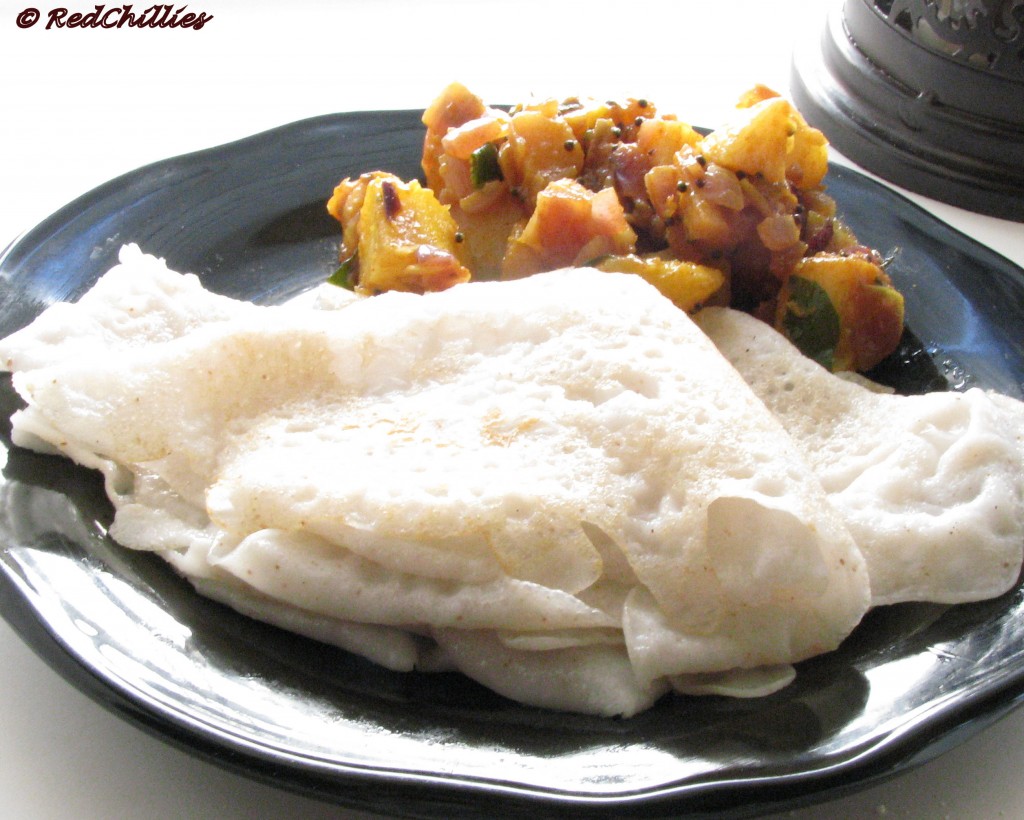 When Sia announced the RCI event as Udupi Mangalore, I was delighted. Being a Konkani and with family associations to South Kanara I can relate to that cuisine and the style of cooking. I did not want to miss the opportunity to cook and contribute to the event.
After thinking of so many different options I finally decided to make our family favorite "Pan Pole" and "Batata Song". Also when I saw this on Arch's blog, the craving for this became even stronger. If you are hearing the words for the first time, it may appear strange, but in essence these are just Dosas served along with Dry Potato Curry.
"Pan Pole" in Konkani is referred to as "Neer Dosa" in Kannada. These are soft, leafy thin Dosas made with just rice and coconut. Coconuts are used in plenty in Konkani style of cooking. It is not an Instant Dosa per se, as grinding is required for the batter; however no fermentation is required for this Dosa. This is served during breakfast along with chutney, coconut jaggery mixture or even Potato Curry that I made.